Saturday, June 29, 2013
'The Event' Updates by John (MI5), John (NESARA), & Jester
AWE reader points out that John is affiliated with MI5 White Hats. He was a regular poster over at the
White Hats
blog when it was an active site. Now he has his own blog which he posts articles and intel updates at
http://canauzzie.blogspot.com
. 
Posted some of the recent intel from MI5 John below, along with updates from Dinar Guru Jester, and John MacHaffie......
As always, use your own discernment.
~ enerchi
********************************************************************************
john26 June 2013 23:25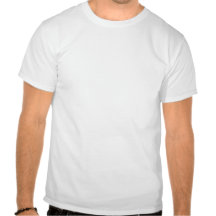 "When it breaks, it will be on the site in minutes.Direct to Reno, we are a 3 seconds call away. The PP teams work with us also 24 x 7. The good news for me this week is the Texan Mafia have stopped their games and gone supportive to deflect the growing attacks and exposures. A big obstacle removed and welcomed. All signs are positive so far but I'm looking into next week. Time zones are blown now this week."
"Agreed, it's good to hear now that Cheney( the Thinking part of the Bush Cabal)and all other Texan / Clinton Crime Family Groupies have now stepped aside and are supportive. In spite of how much they have stolen from the nation and world they betrayed, we welcome it. Only by clearing out ALL of the current Political Shysters, can America hope to break the rotten syndrome, so newly elected parties can serve the people as intended, and with no tied allegiances, to then deal with the rotten thieves who caused this. Remember how Simon Weisenthal went after the Nazis who killed the Jews. We need to go after the Neo Nazis who killed America. To take back every dime and jail them with their rotten, complicit families. Gitmo the lot of them. Life for LIFE! Plus their front mouth piece Attorneys.
The PP position now seems clear. London Banks will respond to US instruction. It has to start with you calling it for new use. Like serving the nation, now there's a first! Dinars are ready waiting Lew to ISSUE!
Now we wait and see. If it's to be, next Tuesday and Wednesday are the days to hope for. The obstacle we never know about, until money goes missing, is the Zionist Mafia in the middle. Those Skip Rats guard every corner with one of their own. For 5,000 years it has been so. Every country has had problems from Egypt up.
Until you clear the LOT out of the Treasury and Banks, it will continue. It's like living with an HIV virus.
If it all clears, as hoped, get that money out of the US asap if its millions. Less than an M hardly matters. But even then, spread it and put most into convertible hard assets, plant crops or commodities. Just don't get bank suckered. Bank- Sters!
Only next week will tell us. A lot of good men, good US Patriots, live on their nerves edge, stressed daily.
While the Skip Rats sleep in comfort.
"No positive day announced yet but hoping next Tuesday or Wednesday. A lot is building in pressure.
 ********************************************************************************
john27 June 2013 00:14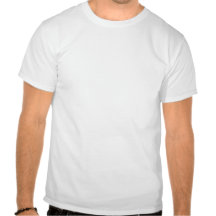 Yes, PLUS, London will be closed on Thursday before you even open up, and as Bankers do bugger all on Fridays forget that. So, its next Tuesday or Wednesday, or trouble! 
But lets take Ramadan.Yes its close down for weeks. BUT, you release those Dinars, even a week later, and every one of them will be at it On Line.
Yes, good news the Texans and cohorts are backed off. Even now supportive. We give credit where it is due.
New articles coming up will give you all a lot to think about.Some potential game changers in the US if you get the momentum. One very good way to stop the lot dead. Watch for it. 
 ********************************************************************************
john
27 June 2013 11:13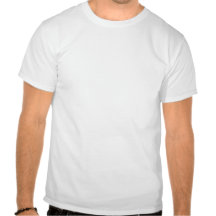 Recently there have been vast craft flyovers scanning bases at night. The Shadow Government needs to unveil soon. The changing Financial world events will create new order. the real current power is not ET's. It IS Terrestrial. Just, not Governments. We are " Not Alone".
Let us get the Dinars and PP done first. Timing. Track on from what I gave you on Byrd. The rest will become clear. The Russians have disclosed more. You will put it together in pieces.
 ********************************************************************************
Jester - June 28, 2013
Dinarian Jester: THE RV IS A SUBSET OF THE RESET… THE RESET HAS TO HAPPEN TO TAKE THE RV ALONG WITH IT… REMEMBER THAT...
[Jester] THERE WAS A MEETING SCHEDULED FOR TODAY TO FINALIZE AND MAKE PLANS FOR THE TIMING… ONCE THAT IS DONE EVERYTHING SHOULD BE IN PLACE TO COMPLETE THE PROCESS… THE FINAL HANDSHAKE SO TO SPEAK…
[Jester] THE GLOBAL RESET OF 192 COUNTRIES SHOULD SHOW UP ON THE FOREX TO KICK OFF THE RESET AND THE START OF THE NEW SYSTEM… AND WE ALSO REPORTED BEFORE THAT WE HAVE BEEN TOLD THEY NEVER DO ANYTHING MAJOR IN THE FOREX EXCEPT DURING THE SATURDAY DOWNTIME WHEN ALL BANKS ARE CLOSED… SO WE ARE STICKING WITH THAT…
[Jester] SO CODES LOAD SATURDAY NIGHT AND SHOW UP FOR BANKING IN THE FAR EAST MONDAY MORNING AND HERE SUNDAY NIGHT FOR USE ALSO ON MONDAY MORNING… AND EVERYTHING IS LOVELY THERE… NEW SYSTEM… NEW CURRENCIES… COOL… HAVE A NICE DAY…
[Jester] OK SO NOW BACK AGAIN TO WHAT YOU GUYS WANT TO KNOW ABOUT…
[Jester] THE ACTUAL RV TIME IS THE QUESTION… WHAT MAKES SENSE… SOME PEOPLE OUT THERE WERE SAYING RV BEFORE CHAPTER 7….AND OTHER PEOPLE WERE OUT THERE SAYING ANYTIME WITHIN 1-2 DAYS AFTER CHAPTER 7… GUESS WE KNOW THE ANSWER TO THAT ONE NOW… HMMMMM…
[Jester] AND SO FOR THAT TIMING TO WORK AND NOT SHOW UP HERE IT IS AT LEAST ONE DAY BEHIND THE CHAPTER 7 RELEASE… THERE IS THAT LOST DAY I WAS TALKING ABOUT UP ABOVE…. FRIDAY EVERYTHING SHUTS DOWN HERE AND GETS CHANGED OVER THE WEEKEND AS PREVIOUSLY EXPLAINED AND WE ARE ON OUR WAY…
Jester] SO THERE YA GO… NOW WE ARE JUST WAITING ON OKIE OILMAN TO SHOOT US A GRADUATION ANNOUNCEMENT… AND YOUR COMPUTER TO SAY "YOU'VE GOT MAIL"…
[Jester] OH… AND INCIDENTALLY… THIS ALL KICKS OFF ACTION ON THE REPUBLIC SIDE AND SOME FORTHCOMING ANNOUNCEMENTS THAT ARE SOON TO COME… AND IT IS ALL HEADING TOWARD A WHOLE NEW MEANING FOR INDEPENDENCE DAY…
http://www.dinarrecaps.com/1/post/2013/06/jester-plausible-scenario-at-i4u-friday-evening.html
********************************************************************************
John MacHaffie : RV/PP/REPUBLIC RUMORS
Rumor - Going Live on Forex Front Screen on Sunday. Exchange in the banks on Monday.
Rumor - Currency Dinar and Dong showed up on the Forex In the States here yesterday. Black screen was placed at 9:00 pm EST and be replaced with LIVE TRADING RATES when it goes live.
Rumor - Last rates showing on the Forex were Dinar 11.78 and Dong 3.50. Rates are still climbing. Dispute per the Dong rate, said by some to .45. We shall see when it happens.
Posted by
enerchi
at
6/29/2013 01:46:00 PM
Thanks to:
http://www.ascensionwithearth.com