and here's the explanation - 
http://www.couriermail.com.au/news/national/the-mystery-of-the-giant-sshape-rott-ness-monster-detected-by-weather-radar-near-wa/story-fnii5thq-1226825790551
The mystery of the giant S-shape 'Rott Ness monster' detected by weather radar near WA



NEWS.COM.AU




FEBRUARY 13, 2014 6:45AM



Picture: Bureau of Meteorology 
Source:
 NewsComAu
A NAVY exercise is believed to be the cause of the S-shape which formed off the coast of Perth yesterday.
The weather bureau radar detected the unusual shape around 30km west of Rottnest Island on Wednesday afternoon.
The phenemonon, pictured on the weather radar. Picture: WA Weather Group/Twitter 
Source:
 NewsComAu
In an interview with the ABC, meteorologist Neil Bennett said the phenomenon was not caused by cloud. "They don't take on S shapes and things like that," he said.
Mr Bennett told the broadcaster that the radar beam, programmed for the detection of precipitation, strikes rain droplets or ice particles.
The formation was dubbed the 'Rott Nest Monster' on social networking websites.
Before the confirmation, WA Weather Group provided a number of possible explanations in messages on Twitter: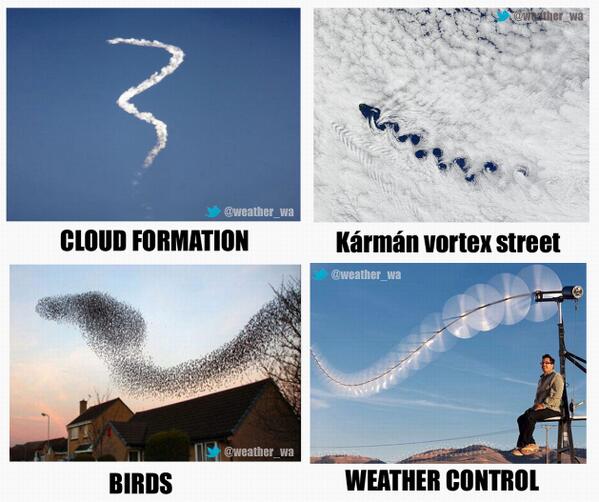 It's the simple things, small every day deeds of ordinary folk that keep the darkness at bay. Small acts of kindness and love.......~Gandalf~
Come visit me at www.heleneanne.com
Facebook: https://www.facebook.com/GetAnOilChange/