PLEASE VISIT

CannaBananaDaze

www.cannabananadaze.com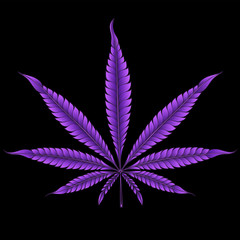 Newest DOCUMENTARY about NIBIRU Planet Best Compilation Coming to Earth by 2014
PurpleSkyz
Admin
PurpleSkyz
Admin
Planet X Nibiru Visibility Is Increasing Everyday Now!! We Are Dealing With Multiple Objects! 2/3/2015
Posted on
February 3, 2015
by
JayWill7497
Yet more undeniable proof that we are dealing with multiple objects! Enjoy!!!
I have stated before that Nibiru is a comet swarm, not a planet. Mathematical projections (from Ice Cores) indicates that it will pass through the inner solar system by the end of 2017. Russian sources suggest by 2015. ET alien sources suggest it will threaten Earth ~(and maybe a few months thereafter). Some of these meteorites have already struck (Sep. to Nov. 2014). The meteors appear to be devoid of volatiles and may became noticeable only if they are close enough to be heated by the Sun's heliosphere. The main threat could be detected Aug. 2015. This threat, coming DURING 2017 (with all its hype), has been hidden from us in plain sight.
We are fighting for truth against the tyranny of this monumental Planet X Nibiru cover-up!
Should even a modest impact (or massive atmospheric explosions) occur, civilization could collapse. There could be global weather changes. Earth could even be return to Ice Age conditions – and mass starvation would follow. Tsunamis, floods, gigantic mud slides and meteorite falls igniting fires over wide areas could occur. Continents could slightly move and magnetic poles could change magnitude and/or even re-align.
Events are changing now at a breakneck speed, the Planet X Nibiru System is now here and there's no hiding it anymore!
The dark star and its planets are closer than you think. Weird weather, sharp increase in volcanic activity and a sharp rise in large earthquakes should give us a clue. There is a great unrest of the population on this planet and banking systems are failing at alarming rates. Money people in the major banking systems are committing suicide at alarming rates. Crops are failing; animals, aquatic life, and birds are dying off at an alarming rate. No problem. Just continue to ignore the signs all around you. Too much water here and there and no water here and there. Maybe I'll just go back to sleep and everything bad will just go away. Do you have a plan??   Be AWARE and be PREPARED, FEAR is not an option. Be safe everyone…
Thanks to: jwilliams7497.wordpress.com
Permissions in this forum:
You cannot reply to topics in this forum