PLEASE VISIT

CannaBananaDaze

www.cannabananadaze.com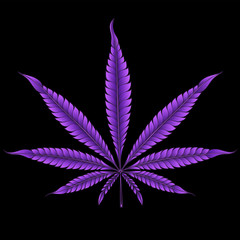 NIBIRU News ~ 8/27/2015 ~ Seattle! NIBIRU AMAZING VISIBLE and MORE
PurpleSkyz
Admin
Planet X + the Pope + September 23 = New World Order?
August 26, 2015 ·
David Hines
,
Planet X
,
Writers
·
0 Comments
[url=https://www.addtoany.com/share_save#url=http%3A%2F%2Fplanetxnews.com%2F2015%2F08%2F26%2Fplanet-x-the-pope-september-23-new-world-order%2F&title=Planet X %2B the Pope %2B September 23 %3D New World order%3f&description=NASA knows that Planet X exists but keeps tight-lipped. Check out the video below. It is a good watch and I think it will make a believer out of you.][/url]
David Hines aka Doomsday Dave – Staff Writer for PlanetXnews.com
There have been many predictions about the end of September, especially the 23rd, the day after the pope arrives, but I want to look at this from a different perspective.
I think that something is going to happen but am not sure what and, unlike others, I try not to give false info or false predictions. Let's suppose for a minute that absolutely nothing happens. I am wondering what those people who made predictions are going to say or post after September goes by.
Some will just adjust their prediction timeline to capture more hits but I think that those ordinary readers expecting something will certainly lose faith in people who have made wild announcements.
The world is definitely changing from more frequent earthquakes to an increase in volcanic activity and wild weather patterns, and the sun is hotter than normal. Now, don't get me wrong, I am not saying all is well; it is not by any means and there are definite signs of the governments preparing for something.
I have seen posts that the U.S. had set of a small nuclear bomb in China and that the U.S. is at war with China but, quite frankly, I don't think that statement holds water. I do not see the advantage in doing that at this moment in time.
Getting to the truth with all of the garbage that is posted is extremely hard, finding credible info is also very hard. I feel for the average person looking for answers, the Web has become a quagmire of disinformation and I am sure you don't know which way to turn. The reason I write for this site is the fact that the writers here are more down to earth and not looking for the number of hits they can amass.
I said previously that I would post any pictures that I could get of Planet X while I was visiting the Bahamas. Well, guess what? I did not see a darn thing next to the sun, neither at sunrise nor sunset, but that does not mean that Planet X is not there. I still believe it is lurking close by.
I can't predict when you will be able to see it, but some have said it will be visible by this December and they may be correct. So, if, like me, you visit many sites and read some articles that make predictions that don't come true, then may I suggest staying away from them and stick with sites that have a better track record. The bad sites will eventually dwindle, hopefully, and I hope that those wild predictions will follow suit.
Mini Ice Age a hoax
This article
was put together very well; it is probably the longest article I have ever read but I was compelled to finish reading it. The article just confirms everything I have written about over the last few months. Even though it is long, it is well worth the read.
Want to know what Martians think of us? Look at the image below. I liked this one and I can believe it. I think you will get a kick out of this. Comments in the
forum
welcome on this one.
Below is an interview with Gill Broussard about Planet X; this guy knows his stuff. It is a long interview but I enjoyed every minute of it and strongly recommend listening to Gill. He is certainly on my list of who-is-who experts on Planet X.
NASA knows that Planet X exists but keeps tight-lipped. Check out the video below. It is a good watch and I think it will make a believer out of you.
Stay safe. DDD signing off.
Permissions in this forum:
You cannot reply to topics in this forum