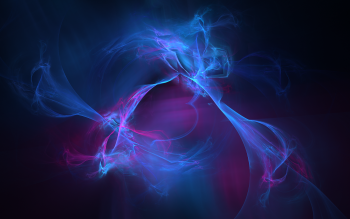 CHARITY WATER PROJECT
100% OF DONATIONS GOES TO PROVIDING CLEAN WATER TO THOSE IN NEED




www.charitywater.org
1 in 10 people lack access to clean water. We're on a mission to change that. Here's how.
UPDATES ~ Huge 8.3 Earthquake Rocks Central Chile, Tsunami Watch Issued for Hawaii & California
PurpleSkyz
Admin
BREAKING: CALIFORNIA ADDED TO TSUNAMI ADVISORY
by
Haunted Skeptic
· September 16, 2015
REAL! (0)
HOAX! (0)
California Tsunami Advisory (Twitter user Alpacula)
In addition to a watch issued for the State of Hawaii, this message was just issued from the National weather service for coastal California, following the 8.3 magnitude earthquake which occurred earlier off the coast of Chile:
TSUNAMI ADVISORY IN EFFECT FOR… * THE COASTAL AREAS OF CALIFORNIA FROM SAN ONOFRE STATE BEACH CALIFORNIA /WHICH IS LOCATED 45 MILES SE OF L.A./ TO RAGGED POINT CALIFORNIA /WHICH IS LOCATED 50 MILES NW OF SAN LUIS OBISPO/
California coastal residents are urged to stay tuned in to local news stations for advisories from NOAA and civil defense.
Listen to NOAA Weather Radio for Los Angeles online, here. 
List of California NOAA Weather shortwave stations:
| | | | | | |
| --- | --- | --- | --- | --- | --- |
| Yosemite | Turtleback Dome | KAD94 | 162.450 | 80 | Hanford, CA |
| Big Rock Ridge | N. San Francisco Bay | KDX54 | 162.500 | 100 | Monterey, CA |
| Monterey | Mt. Umunhum | KEC49 | 162.550 | 330 | Monterey, CA |
| Sacramento | Fairplay | KEC57 | 162.550 | 330 | Sacramento, CA |
| San Diego | Mt. Woodson | KEC62 | 162.400 | 100 | San Diego, CA |
| Eureka | Mt. Pierce | KEC82 | 162.400 | 330 | Eureka, CA |
| | | | | | |
| Coachella | Riverside County | KIG78 | 162.400 | 100 | San Diego, CA |
| Point Arena | Cold Springs Peak | KIH30 | 162.550 | 330 | Eureka, CA |
| San Luis Obispo | Cuesta Peak | KIH31 | 162.550 | 330 | Oxnard, CA |
| Santa Barbara | Broadcast Peak | KIH34 | 162.400 | 330 | Oxnard, CA |
| Fresno | Bear Mtn. | KIH62 | 162.400 | 300 | Hanford, CA |
| Malibu Marine | Point Dume | KWL22 | 162.425 | 300 | Oxnard, CA |
| Los Angeles | Mt. Lukens | KWO37 | 162.550 | 300 | Oxnard, CA |
| Avalon | Catalina Island | WNG584 | 162.525 | 100 | Oxnard, CA |
| San Simeon | Hearst Castle | WNG592 | 162.525 | 100 | Oxnard, CA |
| Conway Summit | Bridgeport | WNG595 | 162.525 | 300 | Reno, NV |
| San Diego Marine | Mount Soledad | WNG637 | 162.425 | 100 | San Diego, CA |
| Contra Costa County | Mt. Diablo | WNG655 | 162.425 | 100 | Sacramento, CA |
| El Paso Mtns. | Ridgecrest | WNG659 | 162.425 | 300 | Hanford, CA |
| Coachella / Spanish | Riverside County | WNG712 | 162.525 | 120 | San Diego, CA |
| Ukiah | Laughin Range | WNG720 | 162.525 | 300 | Eureka, CA |
| Santa Barbara Marine | Broadcast Peak | WWF62 | 162.475 | 100 | Oxnard, CA |
| Monterey Marine | Mt. Umunhum | WWF64 | 162.450 | 100 | Monterey, CA |
| Grass Valley | Wolf Creek Mtn. | WWF67 | 162.400 | 100 | Sacramento, CA |
| Santa Ana | Beeks Place | WWG21 | 162.450 | 100 | San Diego, CA |
| Yuma | Black Mtn. | WXL87 | 162.550 | 100 | Phoenix, AZ |
| Redding | South Fork Mtn. | WXL88 | 162.550 | 100 | Sacramento, CA |
| Bakersfield | Shirley Peak | WXL89 | 162.550 | 100 | Hanford, CA |
| Victorville | San Bernadino | WXM66 | 162.500 | 100 | San Diego, CA |
| Sonoma County | Sonoma County | WZ2504 | 162.475 | 300 | Monterey, CA |
| Sandberg | Los Angeles County | WZ2505 | 162.425 | 100 | Oxnard, CA |
| Bishop | Bishop | WZ2524 | 162.425 | 100 | Las Vegas, NV |
| Horse Mtn | Willow Creek | WZ2550 | 162.450 | 150 | Eureka, CA |
Number of Stations in California = 34
Tsunami warning map – USGSThanks to: http://darkmatternews.com

Permissions in this forum:
You cannot reply to topics in this forum