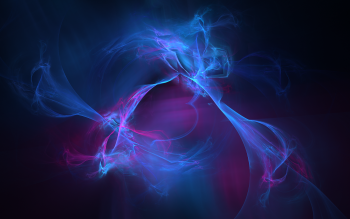 CHARITY WATER PROJECT
100% OF DONATIONS GOES TO PROVIDING CLEAN WATER TO THOSE IN NEED




www.charitywater.org
1 in 10 people lack access to clean water. We're on a mission to change that. Here's how.
The Ruiner - Shane interview with Thomas Williams on Cosmic Voice Radio
PurpleSkyz
Admin
PurpleSkyz
Admin
SAM IN RESPONSE TO THE RUINER AND COSMIC VOICE INTERVIEW … UTTER BS
September 18, 2015
.
.
SAM
You know, I am tired of Humankind being blamed over and over again…it is still the same game. Trying to convince us that we just gave over to them for "protection" after we were traumatized…really…seems like a broken record. If it was truly humankind's "choice", then why did they wipe our memories, sexually assault children, all the way down to chemtrails and poisoning us on every level, morally, physically, etc. Why will no one address or even acknowledge geoengineering, why this assault with vaccinations etc…This is not our choice, we were never given a choice!
.
This is the ultimate lie, "they" are trying to convince us to believe…We have just been pawns on "their" chessboards. Just another "belief" system..like George Carlin said…the game is rigged…I know in my heart, these are just more lies…we never consented to any of this, and am tired of "them" pointing the finger back at us!!! in "their" childish charade….look at the definintion: pretense intended to "create" a respectable appearance a pleasant or respectable appearance… an absurd farce, pantomine,travestry, mockery, parody, pretense, act, masquerade….."players" typically divided into 2 teams…
.
I am so sick of this game….that "they/thy" have been trying to sell to mankind, that we have all been willing participants all along…utter BS…
.
I take responsibility for myself and will not be persuaded to acknowledge/accept that I was a willing participant in this. I know in my heart, I was not, like so much of mankind..this is just another belief system being foisted upon us.
.
Total BS…our free will was deliberately suppressed/overlayed…"they/thy" deliberately disconnected us from the direct "light" of Source, just as "they/thy" are doing to us at this very moment, with chemtrails obstructing the sun. Just more lies…Ruiner is only telling the story told him…
Just look at the "pink" floyd album covers…
.
We were falsely and deceitively involved in this, by they/thy trying to convince us that we did…to make us admit that we were a "willling" party….unacceptable…I am responsible only for myself, any responsibilitynthat was/is entered in my sovereign name is unacceptable…contract null and void from its inception. if indeed there ever was one, for me, within my heart, there never was.
.
Any alleged contract, that they/thy contest was/is of my free will, Is/ was null and void from its inception. The terms of agreement were falsely stipulated/explained/mandated by others other than my sovereign free will being of Source. I, as a self responsible being of the One and only true Source of my heart and being, were falsely entered into contract outside of my free will!! NO ONE was ever given authority over my sovereign free will.
.
My free will was usurped by those that falsely declared to "represent" me and mankind, thru a "democratic "voting" system"…just another lame game…
.
We demand our sovereign individual responsibility for our self. We as the true children of Source, demand our self responsibility and self determination back!!! We do not want your "representative/rep tiles….we need to abolish any words that begin with "rep".
.
Thanks to:
https://outofthisworldx.wordpress.com/
Permissions in this forum:
You cannot reply to topics in this forum