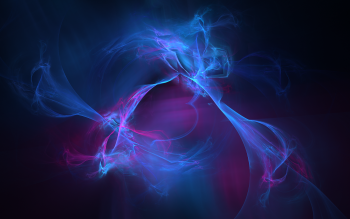 Eclipse.........
PurpleSkyz
Admin
Blood moon paints the sky red: Stargazers around the world look to the heavens to witness lunar spectacle for first time in 33 years
Sky-watchers from the Americas to western Europe enjoy a rare astronomical event in which the moon appears to redden in the night sky – a 'blood moon'. It is the result of a rare combination of an eclipse with the closest full moon of the year
What is a 'blood moon'?:
The term is scoffed at by astronomers, but it has come to mean the combination of a super moon – when the moon's orbit is closest to the Earth and appears up to 8% bigger – and a full lunar eclipse, when the Earth's shadow obscures the moon.
On Sunday night it resulted in spectacular views of a coppery disc in the sky. "Blood moon" is not a scientific term. It began to be used in connection with Biblical prophesies, but has come to be used to describe the reddish hue seen on a super moon during a lunar eclipse. To astronomers, the event was a "super moon, harvest moon, tetrad, lunar eclipse".
Source
UK: The supermoon rises behind Glastonbury Tor in Somerset, home to St Michael's Tower, where dozens of people gathered 
The bright red supermoon rises over the Washington Monument
USA: A partially-eclipsed supermoon, the last of this year's supermoons, rises over Las Vegas, Nevada, on a hazy morning
PORTUGAL: The blood moon is seen at the start of a lunar eclipse above Lisbon in the early hours of this morning
UK: The supermoon illuminated the night as it rose into the sky over St Mary's Lighthouse in Whitley Bay, North Tyneside 
USA: Beach goers take photos of the supermoon from the water off Padre Island Balli park in Corpus Christi, Texas
USA: Earth's shadow begins to obscure the view of the supermoon during a total lunar eclipse over Orange County in California 
USA: Earth's shadow obscures the view of the supermoon during a total lunar eclipse, as seen from near Lecompton, Kansas
CANADA: A couple shared a quiet moment of reflection as they watched the moon over Vancouver, British Columbia 
USA: The tremendous blood moon appeared to rise directly above the Baha'i Temple in Wilmette, Illinois, last night
USA: The moon rose through the palm trees next to a beach in Los Angeles, California, late on Sunday night 
USA: The Coachella valley also got a peek of the blood red supermoon, with it just visible over hills on the horizon
FRANCE: Late night visitors to the Louvre museum in Paris were able to see the blood moon, which appeared pink on one side 
USA: The moon rises during day three of the Boston Calling Music Festival at Boston City Hall Plaza in Massachusetts
BELARUS: A flock of birds fly by as the perigee moon rises in Mir, 60 miles west of the capital Minsk 
ARGENTINA: A supermoon rises in the sky over the Rio de La Plata in the Argentinian capital of Buenos Aires last night
AUSTRALIA: The full supermoon sets over the central business district of Sydney on the south-eastern coast of Australia 
A supermoon rises in the sky near the Eiffel tower as seen from Suresnes in the west of the French capital last night
USA: The supermoon rises over the Lower Fox Creek School near Strong City in Kansas, where it was still bright when the moon arrived 
ISRAEL: The supermoon bathed in the blood-red light of a lunar eclipse in the early hours of Monday morning
UK: The supermoon rises above Brighton beach in East Sussex last night as sky-watchers enjoyed the spectacle 
And of course Wolves howling VIDEO
[url=http://www.whitewolfpack.com/search/label/full moon?&max-results=6]full moon[/url]
Thanks to:
http://www.whitewolfpack.com
Permissions in this forum:
You cannot reply to topics in this forum