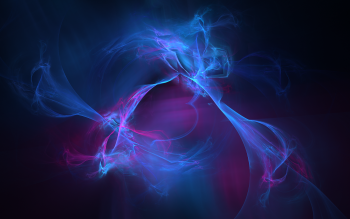 CHARITY WATER PROJECT
100% OF DONATIONS GOES TO PROVIDING CLEAN WATER TO THOSE IN NEED




www.charitywater.org
1 in 10 people lack access to clean water. We're on a mission to change that. Here's how.
Today is supposed to be the BIG DAY! 4/19/2016 ~ Dollar Collapse News! RV/GCR
PurpleSkyz
Admin
4/19/2016 03:06:00 AM  
News
China Starts Gold Fixing in Bid to Expand Global Market Sway
Bloomberg News
April 18, 2016 — 8:07 PM PDT
China, the world's biggest producer and consumer of gold, started a daily price fixing on Tuesday in an attempt to establish a regional benchmark and bolster its influence in the global market.
The Shanghai Gold Exchange set the price at 256.92 yuan a gram ($1,233.85 an ounce) at the 10:30 a.m. session after members of the exchange submitted buy and sell orders for metal of 99.99 percent purity. Members include Chinese banks, jewelers, miners and the local units of Standard Chartered Plc and Australia & New Zealand Banking Group Ltd., according to the bourse.
China has overtaken India as the largest consumer as rising incomes and surging economic growth boosted purchases of jewelry, bars and coins. The central bank has also been adding to its bullion holdings in a move to diversify its foreign exchange reserves. The country's plans to develop a benchmark to rival the twice-daily London auction may be hampered by capital controls.
"This is a very important development and will obviously be very closely watched," said Robin Bhar, an analyst at Societe Generale SA in London. "But as long as it exists inside a closed monetary system it will have limited global repercussions. For a truly efficient benchmark, the market has to be as unimpeded and unfettered as possible,"he said by phone Monday.
Yuan Role
By establishing a benchmark, China is trying to increase its role in setting global prices and ensure the country's influence matches its significance as a consumer, said Jiang Shu, chief analyst at Shandong Gold Financial Holdings Capital Management Co. The move also helps plans to develop the yuan's international use, Jiang said by phone from Shanghai on April 15.
"Having more sway in the gold market befits the long-term strategy of expanding the yuan's role as a global currency," Jiang said. Shandong Gold Financial Holdings is part of the Shandong Gold Group mining company, which participates in the daily setting.
Read more:
http://www.bloomberg.com/news/articles/2016-04-19/china-starts-gold-fixing-in-bid-to-expand-global-market-sway
Thanks to:
http://inteldinarchronicles.blogspot.com
Permissions in this forum:
You cannot reply to topics in this forum