PLEASE VISIT

CannaBananaDaze

www.cannabananadaze.com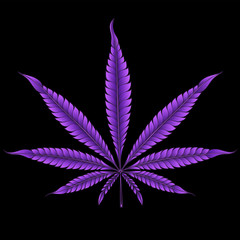 NIBIRU News ~ PLANET VISIBLE IN MONTREAL CANADA plus MORE
PurpleSkyz
Admin
https://youtu.be/-yXOfzDjhhU
Published on Mar 18, 2017
NEW 2017 UPDATE! Has the Elusive rogue Planet we all know as PLANET X? 7X or NIBIRU the TENTH PLANET been caught in the Arctic Sky's? Caltech researchers have now announced they have found evidence suggesting there may be a "Planet X" deep in the solar system. This hypothetical planet orbits our sun in a highly elongated orbit far beyond Pluto. The object, which the researchers have nicknamed "Planet Nine," could have a mass about 10 times that of Earth and orbit about 20 times farther from the sun on average than Neptune. It may take between 10,000 and 20,000 Earth years to make one full orbit around the sun.
"The possibility of a new planet is certainly an exciting one for me as a planetary scientist and for all of us," said Jim Green, director of NASA's Planetary Science Division. "This is not, however, the detection or discovery of a new planet. It's too early to say with certainty there's a so-called Planet X. What we're seeing is an early prediction based on modeling from limited observations. It's the start of a process that could lead to an exciting result."
Marshall Masters is a former CNN Science Features news producer, freelance writer, television analyst and the publisher of YOWUSA.COM. Since 1999, he has been researching earth changes and Nibiru flyby-related topics including: sustainable survival communities, catastrophic crop circles, impact events and future technologies. Like many others, Marshall sees a dark cloud coming. What makes him different is that he also sees a silver lining - a noble and inspiring Star Trek future. Marshall recently spoke out to warn all about the coming events of 2017.
Here is what Mr. Masters has to say in its entirety.
For more On Marshall Masters
Please Visit
http://yowusa.com/
LIKE SHARE and COMMENT
We always want to know what YOU think!
SUBSCRIBE TODAY!
The WTF Files™
https://www.youtube.com/c/TheWTFFiles
The WTF Files 2™
https://www.youtube.com/c/TheWTFFiles2TM
(LIKE) Us on FACEBOOK
https://www.facebook.com/THEWTFFILEStm/
FOLLOW US ON TWITTER!
https://twitter.com/x_TheWTFfiles_x
THANKS for WATCHING The WTF Files™
Permissions in this forum:
You cannot reply to topics in this forum