PLEASE VISIT

CannaBananaDaze

www.cannabananadaze.com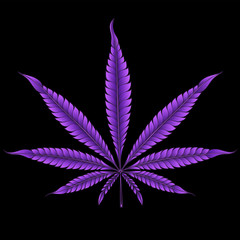 NIBIRU News ~ Emergency notification Nibiru! plus MORE
PurpleSkyz
Admin
https://youtu.be/-NofS04YXqA
Published on May 2, 2017
Sandy has asked some very good questions creating the opportunity for making clarifying statements about the Project Black Star Investigation presented in this video. See the full report in Terral's 2017 Newsletter Volume 18 uploaded to the 2017 Dropbox Folder for all Newsletter and Survival Group Subscribers signing up at
http://terral03.com
. Get the complimentary link to Volume 18 in the description box of the Black Star Update Report coming this Thursday.
Black Star Questions
Submitted by Sandy
May 2, 2017
Sandy writes: Hi Terral: It has been gnawing at me, and I have to put this out as food for thought: Last year during week 10 you recorded 2 magnitude 7 EQs, 7 mag 6s, 47 mag 5s , 252 2.5-4 mag EQs, 308 total EQs. But you designated week 12 as the near-side alignment event week. Week 12 didn't have as many EQs in any of the ranges as week 10. That just doesn't make sense to me. I do believe you mentioned at the time that the Near-side alignment may have been in week 10--not week 12.
Terral's Reply (05.02.2017): Hi Sandy: Thank you for writing. You are hitting upon an important aspect of the investigation representing the reason that we have so many physicist types working in the background to explain inconsistencies/anomalies in the seismic chart. Right now, the culprit appears to be Jupiter moving through the Virgo Constellation and closing in rapidly on Black Star position relative to the Sun.
http://terral03.com/wp-content/upload...
Look at the Black Star Event Timeline carefully and note the backside-alignment quake events with the (Late) designation at the top/left to realize these inconsistencies have appeared in the seismic chart really since 2012, when the 7.3 Columbia Quake Event came four days later than expected. Then the 7.3 Japan Quake from 2013 should have come in during the second week of October, but struck about two weeks too late.
[url=https://www.dropbox.com/s/e7cqb5m84vnwz6u/Screenshot 2017-05-02 07.54.36.png?dl=0]
https://www.dropbox.com/s/e7cqb5m84vn...[/url]
Open the screenshot link of the solar system on September 30, 2012 and realize that the Black Star is positioned directly behind the Sun between the Leo and Virgo Constellations and that Jupiter is behind the Sun relative to the Black Star. Jupiter appears to be the culprit having a big influence on solar system harmonics and causing these backside-alignment quake events to appear later than expected in the Seismic Chart. Now, let's fast forward to April 2016 remembering that Jupiter travels 30 degrees in our skies each calendar year.
[url=https://www.dropbox.com/s/lf8k4xefr6an19d/Screenshot 2017-05-02 08.01.27.png?dl=0]
https://www.dropbox.com/s/lf8k4xefr6a...[/url]
The Black Star has moved into the Libra Constellation directly behind the Sun from our perspective with Jupiter in Virgo, which appears to be the reason for our nearside-alignment quake events coming earlier than expected. Making the determination about the 2016 Sun/Earth/Black Star nearside-alignment is based upon an accumulation of related information that includes:
1. The magnetopause reversal event from April 23, 2016 (BP's video) predicted in advance.
2. Martian dust storms coming way too early:
http://redplanet.asu.edu/?p=18361
[url=https://www.dropbox.com/s/lf8k4xefr6an19d/Screenshot 2017-05-02 08.01.27.png?dl=0]
https://www.dropbox.com/s/lf8k4xefr6a...[/url]
Note Earth position relative to the Sun and the Libra Constellation with Mars appearing in a similar position to what we saw on March 12, 2012:
[url=https://www.dropbox.com/s/exmwabffewpevqo/Screenshot Martian Dust Storm mars.png?dl=0]
https://www.dropbox.com/s/exmwabffewp...[/url]
Mystery Mars Dust Plume from March 12, 2012:
http://www.nature.com/news/martian-my...
This phenomenon took place on the same day that the magnetopause reversal event began on March 12, 2012 the very same day:
My video:
https://youtu.be/8gwoJGwVI1o
My conclusion based upon the accumulated evidence is that both magnetopause reversals and both mystery Mars dust storm scenarios were caused by Sun/Earth/Black Star magnetic portal connection convergence, portal-to-portal cross firing (sprite formation) and the generation of highly-charged ionic clouds given direction towards the Sun between the converging portal connections. The 2012 events came eight days before the predicted 8+ Guerrero Quake Event (March 20, 2012), while the 2016 magnetopause reversal came five days before the predicted 7.0 Vanuatu Quake Event on April 28, 2016 ruling out Week 10 as the nearside alignment. We are in a similar position right now anticipating another magnetopause reversal expected about five days before the predicted nearside-alignment quake event to complete the pattern anticipated for the 2017 Earth orbit cycle. . .
Read the Full Report and related articles using a complimentary link to Terral's 2017 Newsletter Volume 18.
Subscribe to the Newsletter/Survival Group Programs and support the research at
http://terral03.com
.
Permissions in this forum:
You cannot reply to topics in this forum