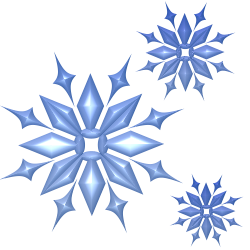 GUILTY! Heather Ann Tucci-Jarraf & Randell K. Beane
PurpleSkyz
Admin
PurpleSkyz
Admin
A federal jury found two members of the sovereign citizens movement guilty Thursday of plotting to rip off a bank in a scheme based on electronic sleight-of-hand.
Jurors declared Randall Keith Beane and Heather Ann Tucci-Jarraf guilty of conspiracy to launder money. They also convicted Beane of wire fraud.
The pair acted as their own attorneys, portraying themselves as persecuted crusaders against a corrupt shadow government ruled by a tyrannical Federal Reserve.
"If you find me guilty, you will allow the real bank robbers to get away once again with financial murder," Randall Keith Beane told jurors in closing arguments Wednesday. "It's time we the people demand accountability from those who have enslaved us."
Prosecutors called the pair more opportunists than true believers.
"Lies and greed — that's what this case is about," Assistant U.S. Attorney Cynthia Davidson told the jury. "That, and trying to get away with the money. Neither of these defendants are crazy, and they don't even believe what they're saying."
A sovereign stance
Jurors began deliberations Wednesday about 3:30 p.m. U.S. District Judge Tom Varlan sent them home when they hadn't reached a verdict by 5 p.m.
Deliberations resumed Thursday at 9 a.m., with a verdict reached about an hour later.

https://www.knoxnews.com/story/news/crime/2018/01/31/tennessee-sovereign-citizens-trial-randall-bean-heather-ann-tucci-jarraf/1084220001/

Thanks to Ssmith at: http://www.dinardaily.net


https://youtu.be/dOqVMR-yQ9w

terbo56
That's what happens when anyone tries to rip off the government, and all over the number on the back of their social security card-- They knew better, and did it anyway- Oh, well, it sucks to be them-And she was a supposed lawyer, or former prosecutor? That got her quite a ways, didn't it? Dumbasses-At least they will get 'three hots, and a cot'-
Permissions in this forum:
You cannot reply to topics in this forum