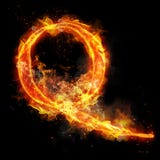 https://youtu.be/golO-2g_wtQ
You Are Free TV
Published on May 29, 2018
Trump spoke about SPYGATE in today's heartening rally in Nashville TN, showing the world that multitudes of Americans believe that the corrupt FBI and the DoJ under Obama conspired to prevent the Trump presidency. Meanwhile, Roseanne Barr loses her #1 in ratings show over a late night bad-taste tweet and MSM eats it up, eagerly calling for massive censorship on social media. Also, Tommy Robinson was jailed and immediately sentenced to 13 months yesterday- he needs our support! The blog with links for taking action:
https://steemit.com/dakini5d/@dakini5...
In the meantime, PLEASE sign the petition to END THE FED!
https://www.endthefedreserve.com