11th Hour approaching and no one flinching as Shutdown in Washington Looms.
Posted on September 30, 2013 by END TIME HEADLINES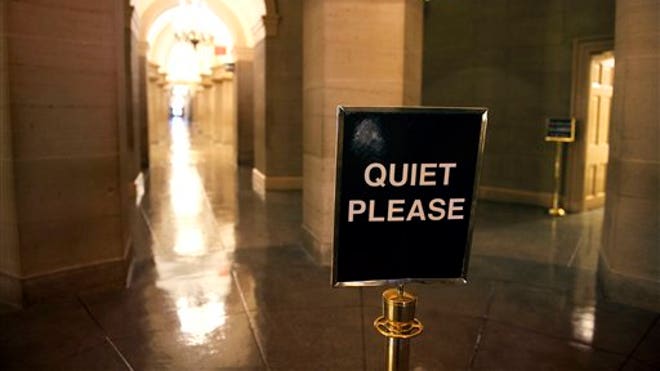 With what would be the first government shutdown in 17 years due to take effect at midnight Tuesday, the Senate will return to business Monday afternoon to consider the Republican House's weekend spending-bill offer, which the chamber's ranking Democrat has vowed to reject. Senate Majority Leader Harry Reid, D-Nev., had made his feelings on the the bill, which includes an amendment providing for a one-year delay in the implementation of ObamaCare, known even before the House approved the measure early Sunday morning. Throughout the day Sunday, House Republican leaders chided Reid and others in the Democrat-led chamber for not hustling back to Capitol Hill to negotiate a compromise. "O Senate, where art thou," said Tennessee Rep. Marsha Blackburn, riffing on the movie "O Brother, Where Art Thou." In a package of weekend votes, the House also agreed to an amendment to repeal the health care law's medical-device tax and voted in favor of a bill to pay the military on time should a shutdown occur.
More
Thanks to: http://endtimeheadlines.wordpress.com