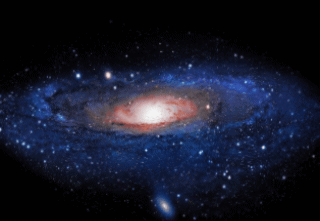 This Wal-Mart Thing
PurpleSkyz
Admin
Intel on What is Happening at the Closed Wal-Mart Stores, a Map, and Drills Galore in California
I know… it's from Sorcha Faal, but everyone has been implicated as a disinfo agent at some point; Cobra, Neil Keenan, David Wilcock, Benjamin Fulford, Dave Hodges, Alex Jones… At this point, what difference does it make? Hey, if Hillary Clinton can use it…
Major developments are unfolding out there, Drake is spooked, the Militias are getting ready to go, massive military shipments are moving all over the US and in Canada, and this new information ties in to the very suddenly closed Wal-Mart stores this week, which, if you look at the map below, are strategically located. Things are happening very quickly and honesty is not forthcoming from the military. If it were only a drill, why the lies and secrecy about Wal-Mart? Because it is not good news for us. It's not a matter of national security if it's only a drill.
And then there's the Bio Hazard Dirty Bomb drill that took place in California recently that the military wouldn't let the Info Wars guys cover, and a new post that a similar drill is taking place in San Francisco today. They're looking for anthrax in the mail facility. And, Info Wars is now reporting ARMED National Guard troops were patrolling residential streets in Ontario, California this past weekend practicing traffic control. And in Prescott, Arizona, a military drill coming up . (Thanks S.) Suddenly, drills are all the rage, aren't they? It's as if they want to have so many drills running that no one will know which way to look, or what is going on and people will be so confused they will do whatever they are told.
Cobra has no new intel for us, Fulford didn't even mention Jade Helm this week, and we are left to ascertain for ourselves just what the threat level is, as well as the possible time-lines involved.The manpower, the logistics, the money involved in this operation are massive, and it doesn't look like a mere training exercise to me. They've never used this amount of military resources for a drill before. The cabal has NOT capitulated, and apparently all is NOT well, and as Drake reported, SHTF. And isn't it interesting that the "funds" were finally released just NOW for those doing the Humanitarian Projects? Nice distraction.Jade Helm may trigger The Event, but will it be soon enough to prevent bloodshed? I'm not so sure. Word IS getting out though. This sign is in Tucson, Arizona. Good job.No one is telling us not to worry, that it's under control. All we have is Cobra's statement that "martial law will not happen".  Those are my thoughts at this time. Your comments, as always, are welcome.Thanks, S, for sharing. Now I'm going to listen to Lt. Col. Potter (ret) discuss Jade Helm with Pete Santilli and explain why it can't happen here , and to Sheriff Richard Mack on "How We Can Stop Jade Helm" .   ~ BP
April 16, 2015
US Special Forces In Yemen Take Over American Walmart Stores
By: Sorcha Faal, and as reported to her Western Subscribers
An intriguing Foreign Intelligence Service (
SVR
) report circulating in the Kremlin today is expressing puzzlement as to why the United States top Special Forces command, that is currently directing the war in Yemen against Houthi rebel forces, has this past week taken over a number of Walmart stores in America and is now converting them to Command and Control (
C2
) Centres.
According to this report, SVR electronic intelligence analysts tasked with overseeing their American counterparts this past week identified a series of mysterious communications between the United States Special Operations Command (
SOCOM
), located at MacDill Air Force Base (
MCF
) in Tampa, Florida, their
subservient counterpart
located at the US Naval Expeditionary Base
Camp Lemonnier
in Djibouti (where the war in Yemen is being directed from), and…of all places…from a
suddenly closed Walmart store in Brandon, Florida
just 20 kilometers (13 miles) from their main headquarters.
In following these SOCOM communications, this report says, a further strangeness was discovered when C2 links were also found existing between the, likewise,
suddenly closed Walmart store in Pico Rivera, California
and the massive US Marine base
Camp Pendleton
located 119 kilometers (74.0 miles) apart…a
suddenly closed Walmart store in Tulsa, Oklahoma
, and the Tulsa Air National Guard Base (
TANGB
) located 16 kilometers (10 miles) apart…a
suddenly closed Walmart store in North Midland, Texas
, and
Fort Bliss
, El Paso, Texas, located 416 kilometers (259 miles) apart…a
suddenly closed Walmart store in Livingston, Texas,
and the highly secretive US Homeland Security base located at the Ellington Field Joint Reserve Base (
EFJRB
) in Houston, Texas, located 119 kilometers (74 miles) apart.
As to why all of these Walmart stores spanning the entire length of the United States were suddenly closed, this report continues, US news sources are reporting that
they all mysteriously experienced the exact same plumbing problem
…but which
local news sources, from California to Florida, quickly discounted as being not true
.
More ominous, however, of the sudden closing of these Walmart stores, this report states, is their location in what has been described as the "
main combat
target zone
" of a massive SOCOM military exercise planned for the United States called "
Jade Helm
", whose ending in September (coincidentally?) exactly coincides with the 6 month date all of these stores have stated they will remain closed for until they reopen.
Read the rest…
Share this:
Thanks to:
http://starshipearththebigpicture.com
Permissions in this forum:
You cannot reply to topics in this forum