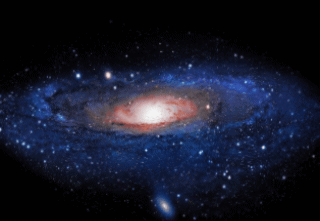 NIBIRU News ~ 9/26&27/2015 ~ Signs of Nibiru Planet X and MORE
PurpleSkyz
Admin
NASA is looking for Planet X in deep space when it's right in our own backyard
September 25, 2015 ·
David Hines
,
Planet X
,
Writers
·
5 Comments
[url=https://www.addtoany.com/share#url=http%3A%2F%2Fplanetxnews.com%2F2015%2F09%2F25%2Fnasa-is-looking-for-planet-x-in-deep-space-when-its-right-in-our-own-backyard%2F&title=NASA is looking for Planet X in deep space when it%E2%80%99s right in our own backyard&description=So%2C NASA has stated that categorically there is no Planet X and that if there were planets out there%2C they would know. Well%2C NASA%2C what about these two planets beyond Pluto%3F][/url]
David Hines aka Doomsday Dave – Staff Writer for PlanetXnews.com
So, NASA has stated that categorically there is no Planet X and that if there were planets out there, they would know.
Well, NASA, what about these two planets beyond Pluto? (Video sent by Omar.)
After searching hundreds of millions of objects across our sky, NASA's Wide-Field Infrared Survey Explorer (WISE) has turned up no evidence of the hypothesized celestial body in our solar system commonly dubbed "Planet X."

Researchers previously had theorized about the existence of this large, but unseen celestial body, suspected to lie somewhere beyond the orbit of Pluto. In addition to "Planet X," the body had garnered other nicknames, including "Nemesis" and "Tyche."
Well, that cleared everything up for me. NOT. I just wonder how much longer they can keep this charade going; there is a Planet X and very soon they are going to have to admit it.
This next video was sent to me by Terry from England; it is a video of an object close to the sun. There should only be the sun and the moon, so what is this object? Maybe NASA can explain.
Do you think you are safe in America? If so, you'd better take a look at this below; things are going to get rough.
Dear concerned American,

I remember the night of the Baltimore riots.

I sat in my living room and watched masked teenagers walk down pitch black streets carrying weapons and shouting.

A few weeks later, I had a lucky opportunity to sit down with 22-year Congressman Dr. Ron Paul… and I knew exactly what I wanted to ask him.

Did he think that the type of violence we've seen in places like Ferguson and my hometown of Baltimore would get better any time soon?

"I suspect things are going to get worse" he said.

"But I think the real problem comes from government intervention, the welfare state, inflation and all these things that the government creates. With the police acting totally out of control so often, I think the problems in the inner city are going to get much worse as the poverty gets worse."

In other words, the recent chaos we experienced in Baltimore could actually be a direct result of years of disastrous government policies.

But it's what he said next that really surprised me.

"The way you live, work, travel, retire, and invest in America… everything is going to change. Some of it in ways most people do not expect."

You see, Dr. Paul believes the same policies that have led to ruin in America's cities, will soon spark another massive crisis in America- the likes of which we have not seen in more than 50 years.

Dr. Paul recently partnered with the research firm I work for to put together a full analysis on this situation. You can see exactly what he thinks is coming to America, how it will unfold, and the simple steps you can take today to prepare and protect your family.

I strongly suggest you take a look at this fascinating piece Dr. Paul has prepared.
Anomaly in the sky. Can anyone figure out what it is?
Well, the
500 days
is almost here. It will be interesting to see if anything happens and, for those of you who are not sure what I am talking about, the French foreign minister made a statement last year that we had
500 days before climate chaos
, but he did not elaborate and none of the media asked what he meant by that, so there has been much speculation as to what he really meant. To my mind, when you say "climate chaos," I would think that it would be something horrific, like Yellowstone going off or a volcano eruption blocking out the sun. Well, let's see what happens.
I just wonder if the powers that be are setting up for another false flag for September. Beware that if nothing happens by the 28th, do not let your guard down. If, in fact, I am correct, then the government trolls will be out in full force to get you to believe that all the warnings we put out are a bunch of bunk.
But remember Peter and the wolf. They make sure we cry "Wolf!" then the amount of visitors to any of these sites will potentially drop drastically and those in your family will put pressure on you, as nothing has happened. So you buckle under to the pressure because you were probably sitting on the fence anyway.
Well, I for one hope that nothing happens, as that gives me much more time to prepare. I don't care how many trolls come out of the woodwork because they cannot change my belief that Planet X is coming.
Stay safe. DDD signing off.
---
The views expressed in this article are the writer's own and do not necessarily represent those of PlanetXnews.com nor its parent company, XmediaX. If you are interested in writing one or more guest articles for PlanetXnews.com, please email write@planetxnews.com.
Permissions in this forum:
You cannot reply to topics in this forum