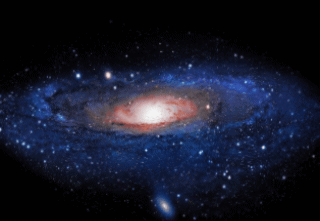 UPDATES ~ OREGON STAND OFF
PurpleSkyz
Admin
Posted on
January 3, 2016
← America is for Americans – Any impostors who come to America to change it…Get the hell out!
ALL AMERICANS (over 45 of age) ARE MILITIA. AMERICANS ENTITLED TO DEFEND THE HOMELAND FROM FOREIGN INVADERS. (mostly members of the BAR) →
Posted on
January 3, 2016
by
arnierosner
http://www.oregonlive.com/pacific-northwest-news/index.ssf/2016/01/sheriff_says_militants_came_to.html#incart_story_package
Sorry Sheriff Ward,
As I explained in my response to your letter to me, you are ill informed. 
arnie rosner: Thank you Sheriff Ward. Thank you for responding.
There is no lawful federal government. 
It is a foreign controlled corporation,
posing as the federal government
.  It is acting in fraud.  And that is a crime.  A crime you need to be addressing.  Remember sheriff you are sworn to support and defend the Constitution.
There are NO acceptable excuses for you to NOT do your job!
Sheriff says militants came to Harney County to overthrow local, federal governments
THERE IS NO FEDERAL GOVERNMENT TO OVERTHROW!
Militant leader explains intentions on Oregon refuge takeover
Militant leader Ammon Bundy holds a press conference outside Wildlife Refuge Compound.
Print [email=?subject=Sheriff%20says%20militants%20came%20to%20Harney%20County%20to%20overthrow%20local%2C%20federal%20governments&body=http%3A%2F%2Fwww.oregonlive.com%2Fpacific-northwest-news%2Findex.ssf%2F2016%2F01%2Fsheriff_says_militants_came_to.html#incart_email]Email[/email]
By
The Oregonian/OregonLive
Follow on Twitter
on January 03, 2016 at 1:52 PM, updated January 03, 2016 at 2:18 PM
619 shares
Showdown in Burns
[url=http://topics.oregonlive.com/tag/showdown in burns/posts.html]All Stories[/url]
Harney County Sheriff David Ward on Sunday afternoon said a group of militants that seized an eastern Oregon wildlife refuge is trying to overthrow the local and federal governments.
Ward said the Harney County Sheriff's Office is working with several organizations to protect county residents and resolve the standoff at the Malheur National Wildlife Refuge headquarters south of Burns. The group of militants seized the headquarters, which was empty, after a march and protest Saturday in Burns.
Ward said the group hopes to spark a national movement.
The group, Ward said, comprises outsiders who came to Harney County claiming to be part of militia groups supporting local ranchers. In a news release Sunday, Ward said that "in reality these men had alternative motives to attempt to over throw the county and federal government in hopes to spark a movement across the United States."
Ward said his office has no information that residents of other areas of the county are in danger, but he asked anyone who comes in contact with the militants to avoid confrontation and contact law enforcement.
He asked the public to stay away from the refuge.
— The Oregonian
Thanks to:
http://scannedretina.com
Permissions in this forum:
You cannot reply to topics in this forum