Just in from RTC!!!
there are 6,362 redemption centers and 116 auxiliary centers operational right freaking nowwwwwwwwwww...the IQD is fixed at 80.00 USN. we have 6 days to redeem our currency at these rates, then they move the decimal place over one for the general public… but no ZIM redemptions after 6/14.
So your IQD at 80.00 USN today will be worth 8.00 USN on 6/15. That is our bonus for being loyal and steadfast… a decimal place and face value ZIM redemptions. Simple. Easy.
We're hearing today all over...many times
Auxiliary centers are for nonmember banks who got in last second and rural outposts for redemption centers...kind of a catch-all location
WOW. This is really here guys. Amazing grace to be sure. Enjoy it.
There are two dozen call centers scattered about he USA/Canada. They are processing the same numbers. Bruce will do a recording and post on his website and through our email prior to the call. Tank will get that out to you guys.
I'm going to catch some sunshine with my dog, Cuba, and be back before 3, which is the next time I've heard thrown out there. Not worried about today though. Even the AIIB confirmed we have 6 days starting today through 6/14.
My guess is after 6-8p tonight. Highest Internet traffic time and post market conciliation, and I know that what military has trained for in terms of start time, also starts China's business day for Friday...which is payday on trading platforms.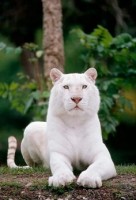 Awaken wrote
55s ago
WILL REPOST IN A HALF AN HOUR NOT NOW
Thanks to Ssmith at: http://www.dinardaily.net