re...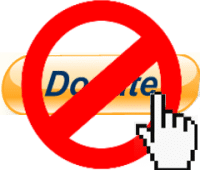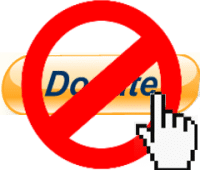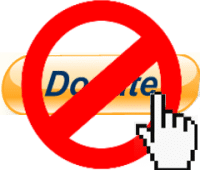 The Office of POOFness for Jun 17: General Call from ZAP
6/17/2016 01:39:00 PM     
GENERAL CALL:HI ALL

I AM BACK FROM THE HOSPITAL FOR HEART AND OTHER ISSUES THAT LAID ME OUT BRIEFLY A COUPLE DAYS AGO. THIS WAS UNEXPECTED AND A DIRECT RESULT OF SOME SORT OF AN ATTACK. WHETHER RELATED TO MY SPECIAL MESSAGE A WEEK BACK I DO NOT KNOW, BUT SEEMS TO CORRELATE. IT COULD ALSO BE BECAUSE OF THE GENERAL WAR WE ARE EXPERIENCING OUT THERE, AS I WAS NOT THE ONLY ONE TAKEN DOWN.

THE TROPONIN TEST FOR THE SEVERITY OF HEART ATTACK HAS A THRESHOLD OF 150 FOR HOSPITALIZATION. THE EPISODE I HAD 2 YEARS AGO WAS OVER 1300. I WAS SUPPOSED TO BE DEAD. I CHECKED MYSELF OUT AGAINST DOCTOR'S ORDERS THAT TIME AFTER SOME HOURS IN EMERGENCY.

THIS TIME AROUND, I WAS AT 80, AND BECAME A PIN CUSHION AS THE DOCTORS DREW MORE BLOOD AND WERE SCRATCHING THEIR HEADS WHY IT WAS SO LOW BECAUSE THE ECG MATCHED THE OTHER EPISODE WITH SOME OTHER WEIRDNESS. THEY JUST COULD NOT FIGURE THIS ONE OUT, SO I WAS ORDERED TO HAVE A SERIES OF TESTS WITH SOME MASTER CARDIOLOGIST.

WHILE IN EMERGENCY, I LEARNED LATER ON A CALL THAT THIS WORLD WAS ATTEMPTED TO BE DRAWN INTO AN ABYSS OF DARK ENERGIES, AND IT WAS A MONUMENTAL EFFORT BY SOME TO PREVENT THAT FROM HAPPENING AND THIS WORLD WAS AGAIN SAVED FROM SOMETHING UNIMAGINABLE. IT HAS SURPRISED ME HOW MANY TIMES OUR PLANET HAS BEEN SAVED FROM THIS CATACLYSM OR THAT DARKNESS. WE ARE UNAWARE OF SUCH THINGS FOR THE MOST PART, AND SOMETIMES I WISH I HAD THE BLISS OF IGNORANCE.

HOWEVER, WE AGAIN MADE IT THROUGH AND WE ARE OK. ACTUALLY MORE THAN OK. IN THE LAST 48 HOURS, A FEW KEY EVENTS TOOK PLACE THAT HAVE SOLIDIFIED THE GLOBAL RESET AND THE LONG AWAITED RV. IN A BIT MORE DETAIL, 2 INDIVIDUALS RECEIVED WHAT THEY NEEDED FUNDS WISE AND OTHERWISE, AND THE BIG BUTTON WAS PUSHED. OUT OF RESPECT AND SECURITY, I WILL NOT MENTION THE NAMES BUT ONE OF THEM IS POPULAR AND ALMOST A HOUSEHOLD NAME.

I AM CATCHING UP ON THE RUMOR STUFF OUT THERE AS I RECEIVED A FEW EMAILS, LONG ONES, WITH DATES, TIMES, EVENTS, AND NAMES. ON FIRST GLANCE, THEY ALL CORRELATE TO WHAT I KNOW IS TRANSPIRING, AND THERE ARE EVIDENT FITS. WHETHER THE DETAILS ARE TRUE I CAN NOT TELL YOU YET AS I AM STILL RECOVERING AND THAT STUFF IS SECONDARY TO THAT. I WILL BE CHECKING.

ON THE FUNDS FRONT, OUR PRIMARY FUNDS ARE RELEASED AND ON THEIR WAY TO US AND WILL NOW ARRIVE IN THE BEGINNING OF NEXT WEEK (YES THE DREADED NEXT WEEK STRIKES AGAIN). WE EXPECTED THIS WEEK, BUT GLOBAL EVENTS TIED UP THE PROCESS ENOUGH TO KICK IT OVER TO NEXT WEEK, BUT THESECONDARY BACKUP OF A FEW BILLION FROM AN UNRELATED DIRECTION (A BROTHER OF MINE) HAS BEEN COMPLETED AND THE MONEY IS IN THE ACCOUNT AND PROVEN BY THE EVIDENCE OF THE TRANSMISSION COPY. THE BANK HAS SAID THAT IT WILL RELEASE THESE FUNDS NEXT TUESDAY. THIS GIVES THE BANK ENOUGH TIME OVER THE WEEKEND TO STUFF THE FUNDS INTO A BULLET PROGRAM SO THEY GET A BUMP ON THE MONEY OTHERWISE THEY WOULD JUST GET NORMAL FEES. ALL BANKS DO THIS "THEFT". THIS SIGNALS THE START OF THE PROJECT SIDE.

WHICH BRINGS ME TO MY LAST REQUEST TO YOU. ALL OF THESE EVENTS HAVE CONSPIRED TO DESTROY WHAT IS BEING BUILT BY SO MANY, NOT ONLY ME. OUR GUYS AND GALS ARE IN A TERRIBLE PREDICAMENT BECAUSE OF THIS DELAY AS YOU CAN IMAGINE. I AM WITHOUT SHELTER TODAY AS SOME OTHERS ARE. SO THIS IS ME WITH HAT IN HAND COMING TO YOU ON BEHALF OF ME AND A FEW OTHERS THAT ASK YOU TO STEP UP ONE LAST TIME, AND KEEP THIS THING ALIVE. WE ARE ALMOST THERE, AND I DO NOT WANT TO SEE THE OTHERS CRUMBLE BECAUSE OF LACK OF FOOD, OXYGEN, AND SHELTER. THIS IS THE FINAL PUSH WE ARE IN.

THANKS. GOD BLESS. AND KEEP SENDING YOUR WONDERFUL ENERGIES. YOUR THOUGHTS CREATE THESE ENERGIES SO WHEN YOU THINK OF US IN A POSITIVE WAY, THAT WORKS. THAT'S ALL WE NEED TO KEEP THE CRITTERS AT BAY.

I WILL NOT HAVE MUCH MORE TO SAY ON SUNDAY, BUT WILL GO OVER A FEW THINGS THAT ARE KEY TO WHAT IS COMING. TALK THEN.

LOVE AND LIGHT

IN OUR SERVICE

ZAP


Thanks to: http://inteldinarchronicles.blogspot.com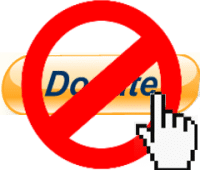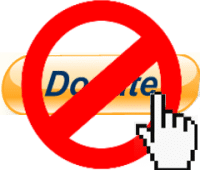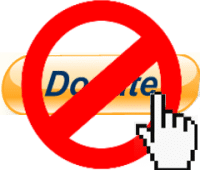 STOP DONATING TO THIS SHYSTER! WAKE UP PEOPLE!!!

JERZY SURE KNOWS HOW TO LAY ON THE CRAP TO GET YOU ALL TO DONATE... NOT FOR LONG THOUGH....


Last edited by PurpleSkyz on Sat Jun 18, 2016 10:54 am; edited 1 time in total