POOFness for June 22: Mid-Week by ZAP from "The Office of Poofness"
Posted By: hobie [Send E-Mail]
Date: Wednesday, 22-Jun-2016 21:03:05
In Response To: POOFness for Jan 3: Anthem (Mr.Ed)



Hi, Folks -

Received via e-mail:

=====

Subject: Mid-Week by ZAP from "The Office of Poofness"
From: "The Office of Poofness" <2goforth@humanus.ca>
To: Hobie
Date: Wed, 22 Jun 2016 20:54:09 -0400

ZAP SAYS

HI ALL

THIS LAST WEEK HAS BEEN A LITTLE DIFFICULT WITH THE HEALTH ISSUES, AND DIMINISHED WORK CAPACITY. HOWEVER, DESPITE THE DIFFICULTY, OUR PROCESSES ARE MOVING FORWARD WELL DESPITE THE USUAL AND EXPECTED ATTEMPTS AT BLOCKAGE.

WE HAVE LEARNED ENOUGH OVER THE YEARS TO BE PRO ACTIVE IN THE WORK ON THE RELEASE OF THE FUNDS, AND THESE STEPS WERE PUT IN PLACE. THE REGULATORY AUTHORITIES ARE HAPPY, THE BANKERS ARE COMPLYING, AND THE MOVEMENT OF FUNDS IS UNDERWAY AS I SAID BEFORE. THIS MOVEMENT WAS STARTED LAST WEEK, AND HAS GONE THROUGH A PROTRACTED SERIES OF CHECKMARKS IN RESPECT OF COMPLIANCE REQUIREMENTS, CROSS BORDER MOVEMENT, AND FINTRAC REGULATORY, BANK COMPLIANCE, AGENCY SCRUTINY, FED REVIEW, AND MANY OTHER SIMILAR ELEMENTS OF THIS PROCESS.

IT IS NOT AN EASY TASK TO BE SURE, AND TAKES ALL THE TIME ONE HAS IN THE DAY, AND SOMETIMES A FEW DAYS IN A ROW. THE FOLKS AT THE TRUST AND THE FOUNDATION ARE SATISFIED THAT ALL ELEMENTS WERE ADDRESSED, AND THE MOVEMENT WILL REACH CONCLUSION IN THE NEXT DAY OR SO. THIS BODES WELL FOR THE EXPECTED ROLL OUT OF THE PROJECT SIDE, AND WE CAN GET TO THE WORK AHEAD OF US ALL.

BY THIS WEEKEND, ALL WILL BE PRETTY MUCH IN PLACE AND READY FOR THE INFRASTRUCTURE PHASE. IN A SHORT WHILE, THE MAJORITY OF THE FIRST PROJECTS SUBMITTED WILL BEGIN THEIR FUNDING SEQUENCE, AND GET THEIR ELEMENTS IN PLACE AND WORKING.

THE FUNDING CAPACITY FOR PROJECTS IS SUFFICIENT FOR ANY AND ALL, AND THIS IS ASSURED. THE FOCUS NOW BECOMES THE INFRASTRUCTURE BUILD OUT AND THAT SHOULD NOT BE MORE THAN A COUPLE OF WEEKS AT THE MOST I WOULD THINK. THE NEXT STEPS FORWARD ARE OBVIOUS AND WE LOOK AFTER OUR KIDS AND SENIORS FIRST ABOVE ALL, AND BEGIN THE WATER TECH. ALL OTHER PROJECTS WILL BE STARTED IN PARALLEL TO THE MAIN EFFORT, BUT WILL TAKE THE EXPECTED PROCESSING TIMES FOR FUNDING PROVISION. THE FOOD, POWER, CONSTRUCTION MATERIAL, AND OTHER SECTOR PROJECTS FALL INTO THAT CATEGORY.

ALL OUR EFFORTS TO ENABLE THIS PROCESSING PATH FOR OTHERS HAS BEEN WELL MET FOR THE RIGHT REASONS, SO WE ARE MOVING FORWARD TO THE NEXT STEP OF OUR ACTIVITY. I AM GRATEFUL TO THOSE THAT HAVE HELPED, AND CONTINUE TO HELP WITH THESE EFFORTS, AND THE REQUIREMENT OF KEEPING STABILITY EVEN AT THE SMALLEST SCALE. WITHOUT THAT, IT WOULD HAVE BEEN MUCH MORE DIFFICULT TO ACCOMPLISH. AS IT IS, YOUR HELP GETTING THIS MINIMAL LIFE SUPPORT HAS DONE IT AND IS DOING IT EVEN TO THIS POINT.

MY DEEPEST THANKS TO YOU, AND I TRUST EVERYBODY IN PRECARIOUS PLACES CAN TIE A KNOT AND HANG IN THERE. WE ARE ALMOST THERE NOW, AND CAN RELAX A BIT. ANXIETY DOES NO REAL GOOD. DOES IT HELP?

ON THE GLOBAL SCENE, THE INTELLIGENCE OUT THERE CONFIRMING THE CERN HADRON COLLIDER AS THE PORTAL OPENER THAT ENABLES NASTY THINGS DONE TO US (REALLY BAD STUFF), IS EXTRAORDINARY AND VALID. THOSE GUYS ARE PLAYING WITH REAL HEAVY STUFF AND IT IS AFFECTING OUR HUMANITY BIG TIME. THEY SHOULD RECONSIDER DOING SUCH HARM. ABSOLUTE IDIOCY.

THE CHINA AND US GOVERNMENTS ARE IN AGREEMENT ON SOME FUNDAMENTALS, AND THAT BODES WELL FOR THE RESET NOW. IT IS EXPECTED THAT THE BRICS AND USA WILL RESOLVE THE MINUTIAE OF THE TRANSITION SOON ENOUGH, AND MANY CHANGES WILL TAKE EFFECT AS THE SYSTEM SHIFTS AROUND A BIT AND RESETTLES.

RUSSIA'S PUTIN IS WELL PREPARED TO PROVIDE GOOD LEADERSHIP IN THE RESET PROCESS, AND THE COUNTRY WILL REVITALIZE JUST AS THE USA AND CHINA WILL. THE ECONOMIC REHABILITATION OF THE COUNTRY IS OF PARTICULAR IMPORTANCE TO ALL COUNTRY LEADERS. WITH THE REFORMS TO BE ROLLED OUT, MANY ECONOMIC DEVELOPMENT PROJECTS FROM ROAD BUILDING TO GREATER COMMERCIAL MANUFACTURE WILL BE INSTALLED PROVIDING FOR GOOD JOBS. COMMUNITIES CAN PROSPER.

IT DOES NOT TAKE ROCKET SCIENCE TO FIGURE OUT THAT ONCE THE TAPS ARE OPENED UP, THE FLOW WILL STIMULATE THE ECONOMIES WIDELY AND PROVIDE FOR THE FERTILE MEDIUM FOR GOOD GROWTH IN THE RIGHT DIRECTIONS. PRETTY SIMPLE REALLY IN THE OVERALL SCOPE. THE DEVIL IN THE DETAIL IS PRETTY WELL SPOT ON HERE AS MANY THINGS HAVE TO BE DONE SO IT ALL WORKS WELL TOGETHER. I'M PRETTY SURE THERE ARE ENOUGH GOOD GUYS AND GALS OUT THERE WITH THE SAME MIND SET AND HEART TO GET WITH THIS WORKLOAD.

SO THAT'S PRETTY WELL IT FOR THE MOMENT. I EXPECT GOOD NEWS TODAY AND TOMORROW AND PRETTY WELL EVERY DAY AFTER THAT AS THIS THING LURCHES FORWARD. A LOT OF WORK AHEAD OF US, AND AS I SAID, A LOT OF FUN TOO. THIS IS A PRETTY DECENT RESPONSIBILITY WE ALL HAVE NOW FOR DOING SOMETHING FOR OUR HUMANITY, AND WE MUST BE MINDFUL OF THAT IN WHAT WE DO, AND HOW WE DO IT. KINDNESS AND COMPASSION RULE THE DAY, SO IT SHOULD BE PRETTY EASY OVERALL I FIGURE.

I WILL BE ABLE TO START ANSWERING MORE EMAILS SOON. RIGHT NOW I HAVE TO MAINTAIN FOCUS ON WHAT IS GOING ON. THANKS EVERYBODY. I WILL HAVE MORE INFORMATION LATER THIS WEEK I CAN SHARE.

IN CARING GRATITUDE.

LOVE AND LIGHT
IN OUR SERVICE
ZAP
"GOD IS; I AM; WE ARE"
"BE GOOD, BE LEGAL, TELL TRUTH"
JUNE 22, 2016
COPYRIGHT ZAP 2013-2016



CONTRIBUTIONS
Thank you for your support as we do our best to keep you up to date. We couldn't do this without your Help. Please go to Paypal.com using the account [email=address:goneforthfornow@gmail.com]address:goneforthfornow@gmail.com[/email] to support the cause. Please remember to click goods and services when sending. We're still struggling to keep the lights on and the computers running. Much thanks...

Blessings, Susan

Love and Kisses,

'The Office of Poofness"

ZAP, Susan and Staff

=====

--hobie

Thanks to: http://www.rumormillnews.com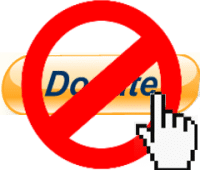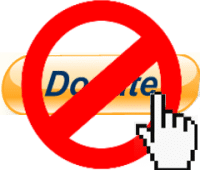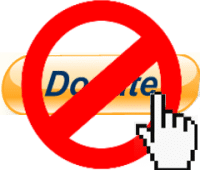 ZAP 6/24/2015
(ONE YEAR AGO)

Date: Wed, 24 Jun 2015 21:35:17 -0400
HI ALL AGAIN MUCH GOOD NEWS. THE FUNDING RELEASES ARE WELL IN PROGRESS AND QUITE A FEW TRUSTS AND FOUNDATIONS, SOME VERY OLD, HAVE BEEN IN TOUCH WITH ME TO JOIN FORCES AND GET THE PROJECT DISTRIBUTIONS OUT IN A GREATER RANGE THAN I THOUGHT POSSIBLE PREVIOUSLY. I AM VERY PLEASANTLY SURPRISED AT THE GLOBAL REACTION TO WHAT WE DO. THERE ARE SO MANY GOOD PEOPLE OUT THERE THAT HAVE NOTHING BUT THE BEST INTERESTS OF HUMANITY AT HEART. THE MAJOR "SLAM ZAP" FOR PRINTING SOMETHING THAT DOES NOT MAKE GOOD SENSE FROM THE LAST SEVERAL POSTS IS COMING TO CONCLUSION. AND THAT IS THE AMBASSADOR AND DAVE SHOW. YOU HAVE HEARD ME, OVER A 3 MESSAGE PERIOD, POINT OUT THE FOLLY OF LISTENING TO RUMOR AND TAKING IT AS GOSPEL. IT COULD HAVE BEEN THE CAPTAIN AND TENNILLE, BUT IT WAS THE AMBASSADOR AND DAVE. THE FOLLOWING IS JUST ONE OF MANY DISGRUNTLED ONES THAT THINK I HAVE JUMPED ABOARD ANOTHER TRAIN. You are definitely like Dave Schmidt. Bait and switch. I Re read both posts. where did you get your info about Iraq and printing money but you are destroying the truth. This money printing is the redenomination of currency. They have also minted coins. Also what Bank are you talking to? IF the Landa bank then where do you think your money is coming from - the history bonds. If anyone is printing bogus money is USA I would suggest you terminate your postings. People are terminating their connection to you. You are no different than Dave Schmidt. He did a so called platform that they have not been paid. We have been told that people like him will be investigated and arrested for fraud. Remember don't give your money to anyone. Dont expect my help when the time comes HOW CAN I BE LIKE DAVE? I WAS NEVER A POLITICIAN, NOR DID I MOVE TO SEDONA AND SET UP SHOP IN A PLACE WHERE IF YOU MENTION YOU WERE ABDUCTED BY ALIENS, YOU ARE A CELEBRITY WORTHY OF BEING PAID TO TELL YOUR STORY. AND I NEVER DABBLED IN PLATFORMS THAT TOOK MONEY FROM MANY PEOPLE. YOUR COMPARISON OF ME AND DAVE DOES NOT MATCH. BE VERY AWARE OF ONE THING. IN RESPECT OF THE AMBASSADOR AND DAVE, THE THING THAT I SUPPORT THERE IS THE IDEA OF FUNDING PROJECTS. PERIOD. THIS DOES NOT MEAN I AM IN BED WITH DAVE. IT DOES MEAN I SUPPORT THE WHOLE IDEA OF HAVING MASSIVE FUNDS ALLOCATED FOR PROJECTS BE BROUGHT OUT. I DO HOPE THIS IS CLEAR. WHEN I SAY I SUPPORT THE AMBASSADOR AND DAVE SCHMIDTS OF THE WORLD IN DOING THIS PROCESS OF FUNDING PROJECTS, IT CAN ALSO MEAN I SUPPORT THE CAPTAIN AND TENNILLE IF THEY DO PROJECTS IN THE SAME MANNER. THIS A GENERIC THING, AND NOT A PERSONAL THING. YOU WILL NOTICE I LOOK AT THE PROS AND CONS OF THAT PROCESS, AND CHOOSE TO DO MY OWN PROCESS WHICH IS NOT DEPENDENT ON MY ASKING FOR MONEY FROM ANYBODY. I CHOOSE TO HELP THE WAY I DO INSTEAD. I DO NOT HOLD SEMINARS TO TEACH PEOPLE HOW TO GET FUNDING AND HOW TO PREPARE, ALTHOUGH MANY WOULD BENEFIT FROM SUCH KNOWLEDGE. I JUST ASK FOR A BUSINESS PLAN OR A SCRIBBLED NOTE OF AN IDEA ON A NAPKIN THAT CAN BE TRANSFORMED INTO A BUSINESS PLAN. IF MY SUPPORT OF THE CONCEPT OF GETTING FUNDS OUT FOR PROJECTS DOES NOT AGREE WITH YOU, THEN NEITHER I, NOR SNUFFLES, NOR MISS PHIPPS WILL BE ABLE TO HELP YOU. NOW, IN RESPECT OF MY COMMENT THAT THE PRINTING PRESSES MUST STOP BEFORE THE RV ETC CAN BE ANNOUNCED. THAT IS PARTIALLY TRUE. THE FIRST TIME THEY STOPPED THE PRESSES WAS AROUND CHRISTMAS LAST YEAR. THEY SNEAKED IN TO PRINT MORE. I WAS ASKED TO MENTION THIS FOR A PARTICULAR REASON, AND I GUESS THE LAST ZAP SCARED SOMEBODY THAT WAS DOING SOMETHING BAD, AND THEY STOPPED WHAT THEY WERE DOING. IN THE MEANTIME, THE WHOLE RV MACHINERY WAS WELL IN MOTION. TWO DAYS AGO, THE COUNTRIES SIGNED OFF ON THE RV. EXCEPT ONE. AND NO, THE USA SIGNED OFF THIS TIME. INDIA HELD OUT AND ASKED FOR MORE MONEY BEFORE THEY WOULD SIGN. INSTEAD, THEY WERE GIVEN AN ULTIMATUM. EITHER SIGN ON THE DOTTED LINE, OR GO POUND SAND AS THE REST OF THE WORLD WOULD SWITCH TO PLAN C AND DO IT ANYWAYS. I JUST HEARD THEY SOFTENED AND MAYBE SIGNED OFF BEFORE SATURDAY. I WILL KNOW MORE LATER. I WAS INFORMED THAT THE RV EXCHANGE RATE IS STILL OVER $3.50, AND IF THIS IS THE CASE, THEN IT DOES INDEED SPELL A MASSIVE INFLUX OF FUNDS INTO THE ECONOMIES, AND THIS WILL BE SO WELCOME. EVEN IF I DO NOT DO THE CURRENCY THING, I DO HEAR STUFF, AND THIS DOES MAKE SENSE TO ME. THE SOURCE IS VERY CREDIBLE. I HOPE THE NOSES THAT GOT TWISTED OUT OF JOINT ARE RESET TO SQUARE, AND IF I DISSED ANYBODY OFF (I DID), TERRIBLY SORRY. MISS PHIPPS WILL TAKE YOUR NAME AND NUMBER AND SEND YOU SOME LOVELY CHOCOLATES AND POTTED FLOWERS. AS FAR AS TIMINGS OF ALL THIS ARE CONCERNED, THE FOLLOWING APPLIES AND CAN BE HEARD ON THE DIAL A DINAR RUMOR LINES (STILL VERY ACTIVE AND MAKING AT LEAST $2.75 A WEEK): RV: SOON
PPP: AFTER RV
REPUBLIC: SEATED
ANNOUNCEMENTS: SOON
GCR: SOON
GR: SOON
FREEDOM: SOON
PROJECTS: ROLLING OUT
MICKEY: IN DISNEYLAND
JACK LEW: HIDING IN CAMP DAVID ANY QUESTION? DIAL IN. STANDARD LARGE RATES APPLY. hey BRO !! i just read your last update, thank you so much my friend I've been following you since late 2013, and since then you always been an enormous hope for me, I've been continuing learning about all the earth situation, and all the activist(N)ation .. all fits together.. we're really close bro.. way sure !! I sent something special in the cosmos yesterday !! I can feel your true essence today more than on any other updates !! yur ******* nice bro !! thank you for everything you did !! you deserve this RV at least as much as me !! at least !! peace my friend !!! may the force be with you !! keep being yourself on such this beautiful way, your strong !! ) and for your little girl, she'll be very proud of you man..... she will !!! ( peace bro SOME WOULD POUND ON YOU FOR SAYING SUCH NICE THINGS. AH WELL. THANKS MUCH FOR THE WORDS. UNFORTUNATELY, MY DAUGHTER IS NOT SPEAKING TO ME AS DADDY IS NOT AROUND HER, BUT WORKING TO DO SOMETHING FOR HUMANITY. I FAILED HER AS A DAD AS A RESULT, AND PAYING THE PRICE. NO CALL ON FATHER'S DAY. MORE LIES HERE: https://www.oom2.com/t29595-poofness-for-jun-24-mid-week-by-zap-from-the-office-of-poofness



ZAP 6/24/2014
(TWO YEARS AGO)

ZAP SAYS:
HI ALL
Note: the following material is Copyrighted. Websites that post this material may not alter it in any form whatsoever as some have been doing so. If I catch an alteration without my prior written approval, I will send the red pigs after you to teach you manners. I AM serious.
I KNOW THAT THIS IS THE WEEK WHEN SOME FUNDS WILL BEGIN TO APPEAR IN ACCOUNTS. USABLE CASH TOO. THE PIGS ARE BUSY AND DROPPING THEIR LOADS HERE AND THERE, AND IT SMELLS LIKE MONEY.
THE NAYSAYERS ARE FLABBERGASTED, AND SHORTLY WITHOUT WORK. ANYBODY WANT TO EMPLOY THEM? THEY ARE PEOPLE TOO.
ALL OF US THAT KEEP GETTING SLAMMED BASED ON AN OPINION ARE A TAD TIRED OF THE CONSTANT NEGATIVITY, AND IT IS DIFFICULT TO REMAIN POSITIVE IN THE FACE OF SUCH A CONSTANT (AND CONSISTENT) STREAM OF "NEVER GOING TO HAPPEN" OR "GO GET A JOB YOU BUM" OR "YOU'RE LIVING IN A FANTASY, GET REAL" OR "YOU CAN'T DO ANYTHING ABOUT IT SO FORGET IT" OR OR OR. THE LIST IS LONG AND MANY VARIATIONS ON THE THEME.
MAYBE A "NEGATIVE LIFE" TV SHOW WOULD SUIT THESE FOLKS WELL. THEY COULD WALLOW IN IT ALL DAY LONG AND BE OUT OF OUR HAIR. MAKE IT PAY PER VIEW. MAKE SOME MONEY ON THESE GUYS. MANY MILLIONS I BET.
IN OTHER NEWS, THE GCR STARTED ON THE 15TH IS SHOWING RESULTS THIS WEEKEND. YESTERDAY CONFIRMED MANY DINAR TRANSACTIONS IN RENO AND OTHER PLACES, AND PEOPLE ARE GETTING PAID STARTING MONDAY.
THIS INCLUDED THE HISTORIC BONDS BESIDES THE DINAR AND DONG.

I KNOW SEVERAL THAT HAVE BEEN PAID, AND THEY HAVE SOME MILLIONS IN THEIR POCKET NOW. SO THIS SIGNALS TO ME THAT ALL IS INDEED MOVING FORWARD TO ITS INEVITABLE CONCLUSION.
MAYBE NOW WE WILL HAVE THE FUNDS TO GET THE FUKUSHIMA THING DONE AND FIXED. I SURELY DO NOT WANT TO SEE WEST COASTERS GLOW IN THE DARK. AND SO MANY MARINE SPECIES ARE DEAD AND SOME ON THE VERGE OF EXTINCTION. JUST BECAUSE THESE ARE UNDERWATER AND OUT OF SIGHT DOES NOT MEAN ALL IS WELL.
WHAT IF A WHOLE BUNCH OF PEOPLE STARTED DYING OF CANCER AND OTHER NASTY STUFF DUE TO RADIATION…WOULD YOU DO SOMETHING THEN? OR DO YOU NEED TO SEE IT HAPPENING FIRST IN FRONT OF YOUR EYES? YOU KNOW, TANGIBLE REAL PROOF OF SOMEBODY DYING IN FRONT OF YOU.
HOW COME THE NEWS MEDIA IS SAYING NOTHING ABOUT THIS? THEY WILL FILL YOUR DAY ABOUT AN ENDANGERED TURTLE IN THE WAY OF A REAL ESTATE DEVELOPMENT. POOR ENDANGERED TURTLE. BAD UNCONSCIONABLE DEVELOPER. TURTLE ACTION FIGURE COMING OUT NEXT WEEK. PUT IT IN A BOWL. WATCH IT DO NOTHING ALL DAY LONG, LOADS OF FUN FOR THE WHOLE FAMILY. ONLY 99.95. BATTERIES NOT REQUIRED.
BUT A DEAD AND DYING PURPLE STARFISH? ONE OF THE INTEGRAL PARTS OF THE COASTLINE ECOSYSTEM? FORGET IT…IT IS UNDERWATER AND WE CAN NOT SEE IT SO WHO CARES.
SAD.
ANYWAYS, I WISH CALIFORNIA AND WASHINGTON AND THE WHOLE COAST THE BEST OF LUCK AND IF YOU GUY GLOW IN THE DARK, MAYBE YOU CAN DO A MARCH ON WASHINGTON AT NIGHT.
I AM WORKING ON A NEW SONG FOR YOUR MARCH…"THE COAST IS TOAST, BUT YOU CAN'T EAT IT"
SO, NOW THAT FUNDS ARE INEVITABLE AND HAVE STARTED, WHAT WILL YOU DO WHEN THEY ARRIVE?
WILL YOU BUY A CRATE OF AMMO AND SOME GUNS AND BEGIN THE CYCLE ANEW, OR WILL YOU PICK UP A HAMMER AND BEGIN TO BUILD.
Exogen Direct Intel, 18 June
Confirmed, ongoing arrests are being made globally by Interpol. The London Gold Exchange final draft of documents is flying to Shanghai right now.
Confirmed Jack Lew is pleading with Saudi Arabia over keeping the petro dollar oil contracts. The Republicans and Democrats list of failures in Iraq by delaying, cost them billions and they have been caught with their hands in the cookie jar. The MSN reporting on Iraq is the media spinning the misinformation from DC, mind controlling and brainwashing the masses in the news...just like George Bush did with weapons of mass destruction in the Iraq war. Waiting and looking for clues as to the new rates on the Qi cards.
I CAN CONFIRM ARRESTS AND MORE DEAD BANKERS. THAT'S EASY. JACK LEW PLEADING? YEAH, THAT'S PLAUSIBLE. THE REPUBLICANS AND DEMOCRATS CAUGHT WITH THEIR HANDS IN THE COOKIE JAR? WHO WOULD HAVE THOUGHT. AREN'T THEY SUPPOSED TO REPRESENT THE BEST OF US IN ETHICS AND PRINCIPALS?
IN IRAQ, THE GOONS THAT MALIKI HIRED TO START THE INSURGENCY AND PULLED BACK HIS DEFENSIVE FORCES TO ALLOW THE GOONS TO OVERRUN THE BASE AND GET GEARED UP WITH MODERN WEAPONS AND HUMVEES AND CARRIERS ETC, DID A GOOD JOB. THE USA DECLINED TO GET INVOLVED, WHEN THE TIME WAS UP AND MALIKI COULD NOT INSTALL MARSHALL LAW THERE, HE WENT TO PLAN B AND IS GOING TO DO THE RV ANNOUNCEMENT THERE AND WALK OUT A HERO (WITH MANY TRILLIONS IN IQD OF COURSE). THE GOONS ARE DISSIPATING. WHO WANTS TO FIGHT A WAR AND GET KILLED WITHOUT GETTING PAID? SO THAT WHOLE THING IS DYING DOWN. IN THE MEANTIME, THE NEWS IS REPORTING BAD THINGS EVEN THE KILLING OF A DOG BY FRIENDLY FIRE. THEY ARE RUNNING OUT OF STUFF TO MAKE UP.
I HAVE A FRIEND THAT HAS SOME FRIENDS IN IRAQ. THE PEOPLE HAVE BEGUN TO CELEBRATE THERE, NOT COWER IN BUNKERS.
IN THE END, THE LEADERS ARE JUST BEGINNING TO REALIZE THERE IS MORE MONEY IN PEACE THAN IN WAR. AND THAT WE DO HAVE THE TECHNOLOGY TO SUSTAIN A 100 BILLION POPULATION QUITE EASILY. SO POPULATION REDUCTION IS FOR THE BIRDS.
NEW TECH AND THE ABILITY TO TRAVEL TO THE STARS IS A VIABLE OPTION SO WHY NOT? WHY KILL?
OH, AND YOU WILL HEAR ABOUT IT SOON ENOUGH, BUT A NEW STRAIN OF EBOLA DILIGENTLY CREATED FROM THE OLD ONE CAUSES FLU LIKE SYMPTOMS, NOT THE OLD EBOLA TRADEMARK SYMPTOMS, AND TAKES A LONG TIME TO INCUBATE (KILLS THE SAME), HAS BEEN SUCCESSFULLY DEVELOPED AND RELEASED AGAIN IN AFRICA. THOUSAND DEAD. IT IS AIRBORNE.
THIS HAS NOW ARRIVED IN EUROPE (ITALY) AND SPREADING. THE USA IS 7 HOURS AWAY RIGHT?
THE NEWS CAME OUT IN EUROPE FOR A FEW DAYS UNTIL A CLAMP ON THE NEWS WAS EFFECTED. ALL IS FINE. NO DISEASE HERE. AND WE ARE WEARING ENVIRONMENT SUITS ONLY BECAUSE OF THE STRONG SUN AND WE DON'T WANT TO GET SUNBURNED.
AND THE DISINFORMATION AND SMOKESCREENS CONTINUE. AND THE DEADLY CHEMTRAILS CONTINUE. AND THE THEFTS CONTINUE (ALBEIT MUCH REDUCED). AND THERE IS STILL DEBATE OVER THE MARSHAL LAW THING IN THE USA WHETHER TO GO THAT ROUTE OR NOT. I HOPE NOT.
BUT BOTTOM LINE, WE ARE NEARING THE END OF ALL THE BULLSHIT AND THERE IS A BRIGHT LIGHT BECKONING. GOOD HEARTED PEOPLE ARE GETTING TOGETHER TO BEGIN MAKING A DIFFERENCE. THIS INCLUDES ONES IN POWER, MANY MANY ARMED FORCES PEOPLE, AND GRASS ROOTS MOVEMENTS. GOOD TO SEE.
ZAP, regarding your assertion of catastrophic events happening on Earth activated by pole shifts, I present a brief synopsis to challenge your claims. If you want to get serious about these representation and assertions, then I would suggest a longer and full study review of the issues.
HMMM…HOW MUCH?
$15,000 for the basic but in-depth report. $30,000 to include the mechanical/mathematical calculations. You could use the study to evaluate the validity of you own position and the validity of your claims. For and additional $15,000, if you would like, we could provide review the spiritual tradition perspectives as well. This would make for a very scholarly presentation in the best sense of the word.
AND FOR REALLY EASY PAYMENTS OF NOT 5, NOT 4, BUT (WAIT FOR IT…) THREE, YES 3 EASY PAYMENTS, I WILL SEND YOU A FLUFFY ANIMAL THAT SAYS "EVERYTHING'S ALL RIGHT…GO TO SLEEP" OVER AND OVER. I WILL NOT EVEN CHARGE SHIPPING AND HANDLING.
Your assertions and claims create a deep sense of fear-mongering, and you would shut out nearly 90% of the world population living within a 100 miles of the coastlines that are most in need of reconstruction funds. Is this a way of dropping out of project funding in that there actually is no money, or would you prefer to play the Chicken Little the Sky is Falling game and run for the cave.
HMMMM….JUST ACTIVATE HAARP FOR A FEW DAYS AND DO THE SAME THING A POLE SHIFT WOULD DO. THERE'S YOUR POPULATION REDUCTION. PROBLEM IS, IF THEY DO THAT, THEN YOU WOULD HAVE DOZENS OF FUKUSHIMAS ALL OVER THE PLACE, AND EVERYBODY DIES.
NO. PROJECT FUNDS ARE ALREADY IN THE MASTER ACCOUNTS READY FOR DISTRIBUTION. WHY WOULD I RUN AND HIDE WHEN THERE IS SO MUCH TO DO TO SAVE AS MANY AS POSSIBLE?
If so, what responsibilities, liabilities and obligations are you willing to assume when those that trust and follow you pack up, uproot the family and head for the hills, only to be left stranded because nothing is going to happen?
I am
RJC
THE ANSWER IS MANY RESPONSIBILITIES, LIABILITIES AND OBLIGATIONS ALREADY UNDERTAKEN…YOU HAVE NO IDEA. AND THE PEOPLE THAT LISTEN AND CHECK OUT WHAT IS THERE WILL GET TO LIVE ANOTHER DAY.
NOW, ALTHOUGH YOUR OFFER IS INTERESTING, I SUGGEST THAT EVERYBODY GO DO THEIR OWN RESEARCH FOR FREE. I DID IN ORDER TO SUPPORT WHAT I WAS TOLD BY SOME GOVERNMENT GUYS AND THE ELDERS. (I JUST DO NOT LISTEN BLINDLY)
ALL THIS INFORMATION PERMEATES THE INTERNET, INCLUDING NASA. JUST GO LOOK. ONE PARTICULAR ITEM OF NOTE IS:
All this crap we hear about climate change, the explanations about why some areas are experiencing warm seas and rising sea levels; it's not climate change, it's the start of magnetic pole shift.
Governments cannot admit this because there's nothing they can do about it. Instead, they sell global warming in a miserable attempt to mitigate some of the changes that are already happening.

MORE LIES HERE: https://www.oom2.com/t20943-poofness-for-jun-22-i-know-several-that-have-been-paid-and-they-have-some-millions-in-their-pocket-now-so-this-signals-to-me-that-all-is-indeed-moving-forward-to-its-inevitable-conclusion