POOFness for JULY 1: General Call From ZAP from "The Office of Poofness"
Posted By: hobie [Send E-Mail]
Date: Friday, 1-Jul-2016 15:54:23
In Response To: POOFness for JUNE 2: MID-WEEK BY ZAP from 'The Office of Poofness' (Mr.Ed)



Hi, Folks -

Received via e-mail:

=====

Subject: General Call From ZAP from "The Office of Poofness"
From: "The Office of Poofness" <2goforth@humanus.ca>
Date: Fri, July 1, 2016 3:45 pm

ZAP SAYS

HI ALL – THIS HAS GOT TO BE THE LONGEST LAST CALL IN HISTORY – WE DO HAVE THE TRANSFER TO THE PAYMASTER DONE, BUT NO CIGAR UNTIL JULY 5 FOR US – THAT IS WHEN WE GET THE FUNDS, AND IN THE MEANTIME WE HAVE PLUGGED ALL THE HOLES THANKS TO YOU AND A SPECIAL LADY, BUT OUR THINKING THAT THIS WEEK WOULD BE IT FELL FLAT ON ITS FACE, AND WE ARE IN ANOTHER CRUNCH FOR THE WEEKEND (FOOD AND SHELTER THING) – WHATEVER CAN BE SPARED FOR THIS LAST RUN IS DEEPLY WELCOMED – MUCH FUN NEXT WEEK – LOVE AND LIGHT – IN OUR SERVICE – ZAP


CONTRIBUTIONS
Thank you for your support as we do our best to keep you up to date. We couldn't do this without your Help. Please go to Paypal.com using the account address: goneforthfornow@gmail.com to support the cause. We're still struggling to keep the lights on and the computers running. Much thanks...

Blessings, S

Consultations continue….

Love and Kisses,

'The Office of Poofness"

ZAP, Susan and Staff

=====

--hobie

Thanks to: http://www.rumormillnews.com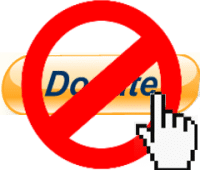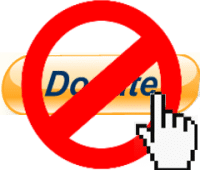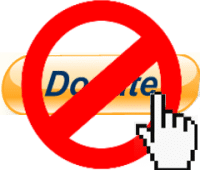 SPOILER ALERT!!!
THERE WILL BE MORE BEGGING OR INTERNET PANHANDLING WEEK AFTER WEEK AS HAS BEEN SHOWN OVER AND OVER AGAIN!
IF YOU HAVE EXTRA MONEY AND WANT TO HELP PEOPLE THAT REALLY NEED IT... DONATE TO YOUR LOCAL FOOD PANTRY OR SENIOR CENTER.