Filmmaker Faces 45 Years in Prison for Documenting Pipeline Shutdown
Posted on October 16, 2016 by David Robinson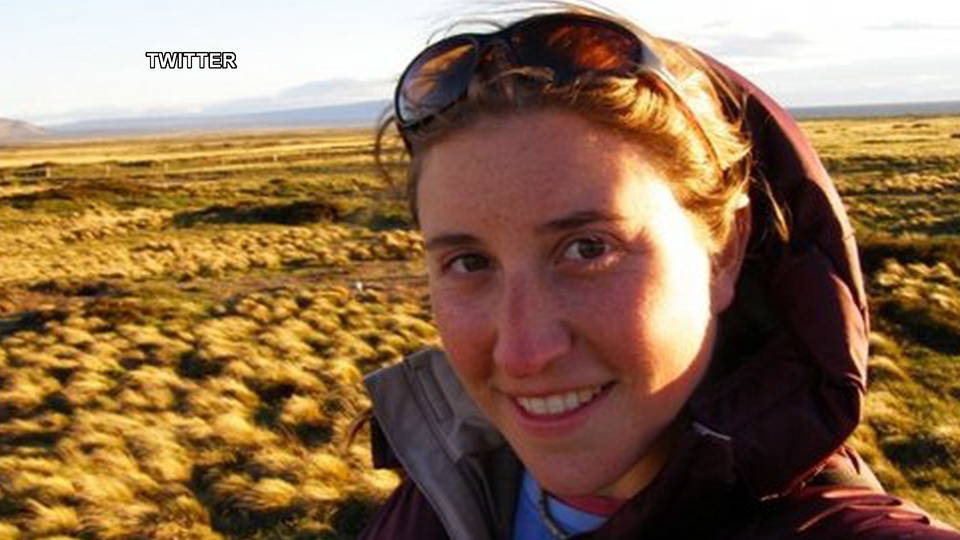 In North Dakota, documentary filmmaker Deia Schlosberg has been charged with three felonies for filming one of five coordinated acts of civil disobedience earlier this week, in which climate activists manually turned off the safety valves to stop the flow of tar sands oil through pipelines spanning the U.S. and Canada. The actions took place in Minnesota, Montana, North Dakota and Washington state. Award-winning filmmaker Schlosberg was the producer of Josh Fox's recent documentary "How to Let Go of the World and Love All the Things Climate Can't Change." She was filming the action at a valve station owned by TransCanada in Walhalla, North Dakota. She was arrested along with the activists, and her footage was confiscated. On Thursday, she was charged with a Class A felony and two Class C felonies, which combined carry a 45-year maximum sentence.
Thanks to: https://mainerepublicemailalert.com
Sacred Stone Camp shared Shiyé Bidzííl's post
October 16, 2016 by Ann
Indigenous Life Movement and Sacred Stone Camp shared Shiyé Bidzííl's post.
Sacred Stone Camp shared Shiyé Bidzííl's post
Shiyé Bidzííl feeling determined with Myron Dewey
OK so this is my 3rd time posting this!!!! For some reason it was deleted and deleted again. I see their working hard to break our 1st Amendment.
I got the privilege to meet an inspirational journalist and reporter Amy Goodman from (Democracy Now). She was the main reporter covering the stories as it unfolded that day with the pepper spray & vicious dog attacks handled by mercenaries who were hired by Dakota Access Pipeline, they attacked while just a few Morton county law enforcement was present. A day we will never forget!!
She came back to face the music and her felony charges of imprisonment for just doing her job as a reporter. The attacks on natives and non native PEOPLES of the LAND.
And Morton county has not yet even brought these spiritless mercenaries to justice. That's the way North Dakota is. And as long as theirs OIL being pumped from the BAKKEN. This state of North Dakota will continue to show military force. You see the BAKKEN is North Dakota's baby, it's their GOLD and their gonna do whatever it takes to protect it. For profit only for them to prosper with no regards for their future or its citizens. History seems to be repeating itself. Just like over hundred years ago when they said that the Sacred Black Hills were all of ours, then break the treaties all because they discovered GOLD!!!!! A country build off slavery to attain its GREED and now america is so addicted to this way of progress. This country is NO LONGER the land of the FREE or home of the BRAVE. They talk about laws and how to follow them. Before these settlers and government we're even established. The INDIGENOUS PEOPLES already RESPECTED and followed Law. And that was the pristine laws of mother earth.
Morton County and the rest of Washington need to re-learn their own history and get it right. If anyone should be caught for trespassing It should be MORTON COUNTY and all those IMMIGRANTS who sailed across the GREAT OCEANS. YEAH WE MAY NOT HAVE HAD THE SUPERIOR TECHNOLOGY BACK THEN, BUT WE HAD A SPIRITUAL CONNECTION WITH THE EARTH and that was POWER we all shared equally and also gave back to mother earth.
TO THIS DAY the GOVERNMENT will NEVER understand it, spirituality and physically. Personally this country sickens me to the bones. This system of a so-called government is BROKEN. And when a systems is broken, it no longer works. It's time to bring a new system. THE INDIGENOUS SYSTEM.
DEAN DEDMAN JR.
2016.





Indigenous Life Movement shared Shiyé Bidzííl's post.

10 hrs ·

Our brother with the eye in the sky Dr0ne2bwild Photography & Video



Thanks to: https://annlrd.wordpress.com