George W. Bush's Poncho Struggle Sparks The Photoshop Battle It Deserves
Too many LOLs.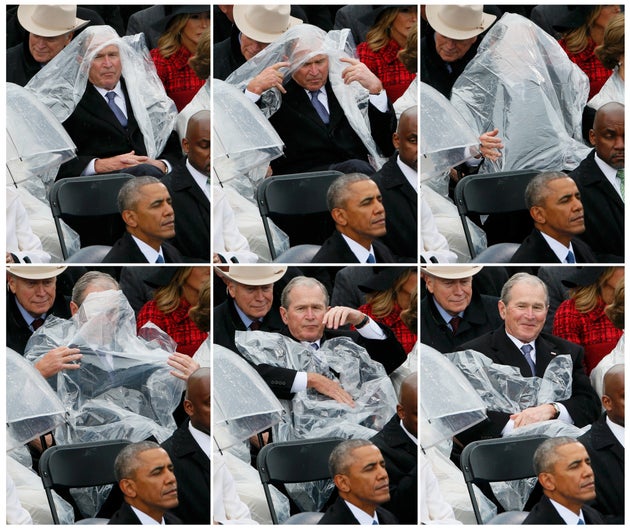 It was only a matter of time.
Redditors were quick to mock former President George W. Bush after he was captured battling with his poncho at President Donald Trump's inauguration.
Via an intense Photoshop battle, they hilariously reimagined Bush wearing his poncho on a theme park ride and modeling it for a clothes catalog.
Check out some of the best posts we've seen so far below:
MORE HERE: http://www.huffingtonpost.com/entry/george-w-bush-poncho-photoshop-battle_us_58833d20e4b0e3a735693009?6o75qtn51e6cjl9pb9
Thanks to: http://www.huffingtonpost.com
and: https://www.exopermaculture.com