DAVE SCHMIDT GETS ABE FROMAN VIDEOS REMOVED WITH HELP FROM HIS LEGION OF MINIONS


The Sedona Connection
 with Dave Schmidt
I NEED YOUR HELP IN COMMUNICATING WITH A SPECIFIC INDIVIDUAL!!!
Dear Friends,


I want to say thank you to all of the wonderful support and encouragement I receive from each of you, your support is wonderful and it is much of what keeps me going when attacks come from some individuals who do not believe in what is possible. 

Being in this position of a public face who brings this information to you I receive viscous and deep hatred attacks weekly.  For the most part I just let that go and ignore it.

But, periodically some individuals become relentless in their hatred and demented minds and they become a distraction to what I bring to you each week.

I have a person who is doing that.  I have tried carrying on a dialogue with him to have him calm down, but to no prevail, he takes it as a reason to pick up his attacks.

There is an old saying politics, "you never want to piss off someone who buys ink by the barrel."  Well, today you do not want frequently piss of someone who has followers by the legions.

You are those legions of faithful and supportive individuals who all have an email account.

I am asking you to send an email or two or three to this individual.  I want you to let him know that when he attacks me, he is also attacking you.  When he calls me crazy stupid, lying and scamming you, he is in essence attacking your integrity, understanding of the truth and belief in this process.

We are in this together and there comes a time I need your help to see if we can quiet this man with a demented and sick mind.

I am attaching links to his past few You Tube videos where he attacks me.  I will not attach the language of the emails he sends me on a regular basis.  They are worse than the videos. You will see these are very descriptive with foul and vulgar language.  This is just a small sample, you may not want your children to watch these videos or read this newsletter.

I have a basis to bring prosecution against him if I want, but I'd rather start with us a team to send a message to him that he is attacking you as well.  I will not tell you what to write, use your own discretion, but just do not lower yourself to his standard of abusive language and attack.

The man's name is Abe Froman.  Here is his latest videos he made attacking me with lies. And no, I have not been to Phoenix and been questioned buy the FBI.

https://youtu.be/kNeHoeV0w08

https://youtu.be/zvRBDETajjE

https://youtu.be/zLvoCT2Aalg

https://youtu.be/b-DnGtvR2jQ

These four are just in the last month.  You can see how demented and sick of a mind he has.

I love all of you, but this is also what I have to put up with when we take on issues like this.  So I am asking for your help.  Please take a couple of minutes to write and send him an email of your thoughts.  We as a collective have the ability to stand up for what we believe.  If we swamp him with legions of emails he might want to stop and do some deep introspection work on himself.  This is a start, thank you for you help.

Here is his name and email.

Abe Froman

Abe's email: 

abefroman1967@gmail.com


Blessings to all of you. 
Dave


The Sedona Connection
 with Dave Schmidt
Follow Up and Thank You!!!
Dear Friends,

First I want to say thank you for the responses I have received from the previous request.

But, a couple of comments.  Yes, I am well aware that Abe Froman is not his real name.  Abe Froman was the "Sausage King of Chicago" in the movie "Ferris Buhler's Day Off."  But, that is the email and name he is using in his communication to me, so it will be received in his inbox.

Trust me, this was not something that I just shot from the hip to do.  I have been working on this, talking with friend about this and praying about this for close to two weeks.  There is much that goes on behind the scenes you are not aware of.  There is a reason why I used this tactic over other options.  At the end of the day I hope and pray to get him to look deeply at himself and his action so there can be a healing in his life.

And, yes we can take legal actions.  But there is one thing that has already worked that you can do as well.  We can all file a complaint on the videos on You Tube.  The first one has been removed due to our complaints.

If you want to help, go to the other videos, under the "more" tab you can file a complaint and they will likely be removed like the others.
 
After much discussions with friends, I did it this way to not only shut him down, but to send a clear message to him that it will not work to just set up another fictitious name and do it again.  There is a much bigger picture in this issue that I am not at liberty to share.

I have let this go on so that in so many words I can let him create enough evidence to use against him and potentially others in prosecution if necessary.

If it was my choice, I would hope that he would just go away, but sometimes we have to take these actions one step at a time.

Please understand in most cases I just ignore this stuff.  I receive many of these each week, but this one was done for a specific reason, as I said, there is much going on in the background you are not aware of and that is why I asked for you help.

Thank you for understanding.

Here are the video links again so you can file a complaint with You Tube.

https://youtu.be/kNeHoeV0w08

https://youtu.be/zvRBDETajjE

https://youtu.be/zLvoCT2Aalg

https://youtu.be/b-DnGtvR2jQ

Blessings to all of you. 
Dave


The Sedona Connection
 with Dave Schmidt
Thank You!!!  Abe Froman is Gone from the Public View for Now.
Dear Friends,

Thank you for your help and encouraging work.  Abe Froman's disgusting videos are gone from the internet for now.  (Yes I know Abe is not his real name, but he uses that on his videos and receives emails under that address,)

Because of your complaints, three of the four were removed by You Tube for violating their policy on harassment and bullying.  After they received hundreds of complaints from you, not only was the last one removed, but his complete You Tube channel is gone.  It says he was removed buy the user.

His videos were also posted on the Out of Mind blog site, that post other such disgusting videos.  He has been removed from there as well. 

I did send an email to Abe and to Debra Payne, the owner of Out of Mind that legal action was being considered against Abe and her.  That might have been the final straw.

As mentioned, normally I just ignore this stuff, but he had gotten to the point of being a huge distraction.  I was having to answer scores of emails  every week from people thinking this stuff might be true.

We are here as a team and your assistance really helped.  You can lay off sending any emails to Abe, he got the message.

Thank you once again, you are wonderful and well appreciated.

Blessings to all of you. 
Dave



HERE ARE 2 EMAILS SENT TO ME FROM DAVE AS REFERENCED ABOVE:
Debra,
This is to let you know myself and hundreds of others filled complaints today against Abe Froman with You Tube.  They have removed most of his videos for being against their policy of harassment and bullying.
I have notified Abe (I Know that is not his real name) that I will likely be filing charges against him soon for his lies, innuendos, falsifying data about the FBI and many other areas in his false attacks against me..  I have advised him to get himself a good lawyer as they can be very expensive with the type of charges I will likely bring against him.
This is to notify you that if you continue to post his videos and others attacks against me on your OOM site, I may be forced to press charges against you as well as an accomplice to false attacks against myself and the FBI.
You can believe what you want, but when I have a newsletter list of over 18,000, and being a former State Senator, I have no shortage of lawyers who would love to press charges against you and Abe for what you have posted.  I have enough lawyers that could keep filing charges against you for over a year and keep you going to court over and over again to defend your self to be an accomplice for Abe, Nash Rambler and the others.
You may need to get a lawyer to find out how deep of water you have gotten yourself into by being responsible for all of their post on you site.  It is your choice if you wish to contact Abe about this issue, but any communication you have with him may be used against you if we go to court.
So, I hope you have a good lawyer, this can be a very expensive defense if that is the route you choose to take.
I am open to your willingness to discuss this issue.  It is not my intent to attack you, but there is a time when it is necessary for me to defend myself and the people I represent.
Debra,

I have seen your post that you have removed Abe and he is gone from You Tube.  I am in the process of communicating with Nash Rambler that he is next.  You accomplice relationship applies to him as well.  I have already told him he needs a good lawyer.  If we press charges against him it will apply to you as well.
We will watch your site to see if you leave him there or post anymore

of his lies and attacks.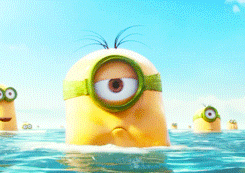 HERE IS THIS SITES DISCLAIMER SHOULD ANYONE WISH TO REVIEW IT:
DISCLAIMER...

All posts made available as part of this forum (including any bulletin boards and chat rooms) and any opinions, advice, statements or other information contained in any messages posted or transmitted by any third party are the responsibility of the author of that message and not of Out Of Mind (unless the owner or admins are specifically identified as the author of the message). The fact that a particular message is posted on or transmitted using this Out Of Mind forum does not mean that Out Of Mind has endorsed that message in any way or verified the accuracy, completeness or usefulness of any message. This forum is not monitored 24/7.

We are in compliance with:

 "Copyright Disclaimer Under Section 107 of the Copyright Act 1976, allowance is made for "fair use" for purposes such as criticism, comment, news reporting, teaching, scholarship, and research. Fair use is a use permitted by copyright statute that might otherwise be infringing. Non-profit, educational or personal use tips the balance in favor of fair use."


Terms of Use:

►The content of this site is purely for information only and is NOT intended to constitute professional advice as circumstances will vary from person to person.
►The owners and/or admins reserve the right to reproduce or remove any material uploaded to this site.
►Anyone who violates these rules may have their access privileges removed without warning.
►These rules may be modified from time to time by the owner of this site.
►The views expressed are solely the opinions of their authors.

The owner and admins are NOT responsible or liable for any posts made by its members or other third parties.
https://www.oom2.com/t34087-site-rules-offers-disclaimer

TO CLARIFY FOR YOU VIEWERS AND THOSE THAT ARE MESSAGING ME AND ASKING...
I REMOVED ABE FROMAN'S FORUM BECAUSE IT NO LONGER HAD ANY CONTENT NOT BECAUSE I WAS TOLD TO DO SO BY DAVE UNDER THREAT OF LEGAL ENTANGLEMENT.
MAYBE INSTEAD OF TRYING TO SHUT PEOPLE UP DAVE SHOULD TRY TO PROVE THAT HE IS ABOVE REPROACH. WITH HIS HISTORY OF ALLEGED  EMBEZZLEMENT AND HEFTY FINE FROM THAT VERY PUBLIC ALLEGED INNOCENT MISUNDERSTANDING (lol) THAT DOES SEEM ONLY FAIR.
HOPEFULLY ARCHANGEL MICHAEL CAN GIVE HIM SOME MORE HELP IN THAT DEPARTMENT AFTER DAVE'S TRIP TO NEPTUNE OR PLUTO. YES HE ACTUALLY SAYS THESE THINGS. PUBLICLY. FOR ALL TO HEAR AND READ. GOOGLE IT...
I WAS RECENTLY ASKED WHY WE POST THIS CRAP ON THIS OTHERWISE GOOD SITE.
MY ANSWER: I RECEIVE MANY EMAILS AND MESSAGES HERE AND ON OTHER SOCIAL MEDIA THAT IMPLICATES THESE FRAUDSTERS OF WRONG DOING. MOST OF THIS INFO IS CONFIDENTIALLY GIVEN.  SOME OF MY INFO COMES FROM WELL KNOWN NAMES IN THE SO CALLED DINAR COMMUNITY BUT I DO NOT POST THESE BITS OF INFO AS IT IS HEARSAY BUT IT IS PASSED OFF TO AUTHORITIES WHEN VALID. I WOULD CERTAINLY BE HAPPY TO DISCUSS THIS INFO WITH ANY CIVIL JUDGE THAT I MAY FIND MYSELF STANDING IN FRONT OF. ONE PARTICULAR PERSON THAT HAD WORKED WITH DAVE IN THE PAST TOLD ME THAT THEY HAD ADVISED DAVE YEARS AGO TO GET OFF THE CURRENCY SCAM BUT THAT HIS GREED DID NOT LET HIM STOP. RUMOR HAS IT THAT SOME OF THESE PEOPLE ARE NOW WILLING TO TALK PUBLICLY ALSO SO IF DAVE THINKS HE WAS DISTRACTED BY ABE... WELL HE MAY BE IN FOR A VERY DISTRACTED TIME IN THE NEAR FUTURE. I WONDER IF DAVE WILL THREATEN LEGAL ACTION ON HIS OLD BUDDIES TOO? TIME WILL TELL...
SO DAVE... YOU JUST KEEP WATCHING. AND WAITING. AT THE END OF THE DAY I HOPE YOU LOOK DEEPLY AT YOURSELF AND YOUR ACTIONS SO THERE CAN BE A HEALING OF CONSCIOUS IN YOUR LIFE ALSO.