POOFness for JULY 30: MONEY
Posted By: hobie [Send E-Mail]
Date: Sunday, 30-Jul-2017 20:27:59
Hi, folks - Received via e-mail: =====

Beatles Money (That's What I Want)" The best things in life are free
But you can keep 'em for the birds and bees Now give me money (that's what I want)
That's what I want (that's what I want)
That's what I want (that's what I want) yeah
That's what I want



HOW APPROPRIATE FOR YOU JERZY!!


Your loving give me a thrill,
But your loving don't pay my bills

Now give me money (that's what I want)
That's what I want (that's what I want)
That's what I want (that's what I want) yeah
That's what I want

Money don't get everything it's true
What it don't get I can't use

Now give me money (that's what I want)
That's what I want (that's what I want)
That's what I want (that's what I want) yeah
That's what I want

Well, now give me money (that's what I want)
Whole lot of money (that's what I want)
Whoah yeah, I wanna be free (that's what I want)
Oh, money (that's what I want)
That's what I want, yeah (that's what I want)
That's what I want

Well, now give me money (that's what I want)
Whole lot of money (that's what I want, whoo)
Whoah, yeah, you know I need money (that's what I want)
Now give me money (that's what I want, whoo)
That's what I want, yeah (that's what I want)
That's what I want

https://video.search.yahoo.com/yhs/search?fr=yhs-ddc-ddc_bd&hsimp=yhs-ddc_bd&hspart=ddc&p=utube%2C+Beatles+performing+Money%2C+that+what+I+want#id=3&vid=4b4946f4bf927b63a5472d35feb86e6d&action=click

POOF SAID

Greetings and Salutations, There is a bit of shifting of things going on. We are comfortable enough to say that things are beginning to look up. The continual end runs have about run their course and the hijacking that has been going on is seen for what it is. Make the effort to stay focused and be aware of patience and tolerance for just a bit longer. The good things coming are worth it!! The efforts of quite a number of people are near gargantuan - far more than you are privileged to understand; sure you could know about them but unless you were behind the scenes with this group of untiring workers you would still have no clue how tedious the work is with so little relief for such a very long time. You could see some things happening very shortly. Just rest in that and be at peace with that. It is beyond most human minds to figure this out. You are up against a banking cartel that has held all the key plays for a very long time and there's no one to force their hand, that in a nutshell is why this is where it is. All of this is operating outside the realm of the known international law; it is not fit to say it could be handled by the USA nor Canada, nor Europe, nor the Chinese. It has many pieces that are new to the players along with their need to hold the funds for their purposes. Besides all of that, there's the ineffective manner in which the entire international banking tends to work far more slowly than any other level of banking...P....
SUSAN SAYS Hi Community, We are all playing a part in the Biggest Shift Humanity has ever experienced. Change is in the air.
Embrace It!!! Change is uncontrollable Change is inevitable Change is the unknown Being an Army of Light Warriors our essence is ushering in the new financial reforms. As we jointly hold the Vision our success is assured. Namaste, Susan

Zap Says


HI ALL I HAVE ASKED THIS BEFORE AND ASK AGAIN: WHAT WILL PEOPLE DO WITH ALL THE MONEY THAT IS COMING OUT? WITH THE AMOUNTS GETTING INTO THE SYSTEM, PRUDENCE DICTATES SOME CHECKS AND BALANCES TO BE IN PLACE SO THAT NOT TOO MANY STUPID THINGS TAKE PLACE WHEN PEOPLE HAVE MONEY FINALLY, AND GO SHOPPING. WHEN SPENDING MONEY IT WILL BE LEFT UP TO THE PEOPLE TO FOLLOW THEIR HEARTS, THEIR CONSCIENCE, AND HOPEFULLY THE ADVICE OF A WEALTH MANAGEMENT EXPERT. A GOOD ONE ALWAYS TRIES TO SELL YOU BANK PRODUCTS LIKE TERM DEPOSITS, CD'S, MUTUAL FUNDS, ETC. AND TAKING SUCH ADVICE MAY BE A GOOD THING FOR MANY. GOOD TAX ATTORNEYS PROVIDE STRUCTURES BY WHICH YOU CAN MITIGATE YOUR TAX EXPOSURE, AND COMPETENT ACCOUNTING FIRMS CAN KEEP TRACK OF YOUR HOLDINGS. MANY EXPERTS OUT THERE, AND WITH A BIT OF MONEY SPENT ON THEM, YOU WILL GAIN WISDOM PRETTY CHEAPLY. GO HUNT UP SOME THAT YOU WOULD LIKE TO WORK WITH. SPENDING TILL THE COWS COME HOME WILL BREAK YOU, AND YOU WILL BE BETTER OFF WITH NO MONEY. THE LOTTERY MENTALITY SCENARIO IS A POWERFUL FORCE, AND THOSE THAT REALIZE A BONANZA BUY A MILLION DOLLAR HOUSE, BUY TOYS, AND SPEND A LOT ON FRIENDS AND FAMILY. THEN THEY FIND THEMSELVES WITH A COUPLE HUNDRED THOUSAND LEFT. THEN THEY FIGURE THEY SHOULD SEEK EXPERT ADVICE BECAUSE THE HOUSE TAXES ARE DUE, AND THAT EATS THE REMAINDER OF THEIR MONEY. THEIR DEBT LOAD HAS INCREASED, AND SOON THEY HAVE TO SELL THE HOUSE AND TOYS TO KEEP UP WITH THE DEBT LOAD. THEY ARE WORSE OFF THAN BEFORE. BE CAREFUL. SEEK PROFESSIONAL ADVICE AS IT WILL SERVE YOU WELL. OF COURSE BUY A HOUSE AND CAR AND ALL THAT, BUT BEFORE YOU DO, GET THAT EXPERT WORKING FOR YOU OTHERWISE YOU MAY FALL INTO THAT LOTTERY TRAP. VERY SOON WE WILL SEE EVIDENCE OF MONEY BEING SPENT ALL OVER THE PLACE, AND THE TRICKLE DOWN EFFECT WILL BEGIN AS NEW MONEY IS INTRODUCED INTO THE ECONOMIES. SIMPLY PUT, WE ARE SMACK IN THE MIDDLE OF THE RESET. SO I AM SOMEWHAT HAPPY NOW SEEING ALL THIS TAKING PLACE AND VERIFYING EVERYTHING TO DATE. ONE STEP AFTER ANOTHER HAS ALLOWED US TO GET HERE. QUITE EXTRAORDINARY REALLY. ALSO REMEMBER THE GOLD PURCHASES THAT COUNTRIES HAVE MADE, AND CONTINUE TO MAKE. THIS IS IN PREPARATION FOR THE AGE OF GOLD BACKED CURRENCY. A COUPLE YEARS BACK, IRAQ BOUGHT 36 TONS OF GOLD IN THE LAST WEEK OF MARCH THEN, AND IT WAS THE 5TH LARGEST PURCHASE IN THE WORLD WHICH MORE THAN DOUBLED THEIR ORIGINAL 27 TONS. THIS APPLIED TO MANY OTHER COUNTRIES AS THEY DOUBLED AND TRIPLED THEIR GOLD RESERVES. AT NO TIME IN HISTORY HAS SUCH A SERIES OF PURCHASES OCCURRED, AND THAT IN ITSELF IS VERY SIGNIFICANT TO NOTE. THEN IRAQ PAID OFF THE MAJORITY OF THEIR DEBT IN PARIS AND THE WORLD TRADE FUND ORDERED THE US TO RELEASE THE IRAQI FUNDS HELD FOR MORE THAN 20 YEARS TO OFFSET IRAQ'S DEBT TO THE US. SO, THE DEAR PURPLE PIGS ARE FLYING ALL OVER THE PLACE AS THE PACE ACCELERATES, AND MORE AND MORE FUNDS START GETTING OUT. MY ADVICE IS SIMPLE: WATCH IT HAPPEN AS IT UNFOLDS, AND BE PATIENT. THE FUNDS WILL ARRIVE AND ANXIETY OVER TIMING IS NOT THE BEST THING TO DO NOW – IT IS A MATTER OF SHORT DAYS ONLY….ENJOY THE WAIT AND THE SHOW. WHAT ABOUT OUR CONSCIOUSNESS AND STAGE OF ENLIGHTENMENT? OUR EVOLUTION DEMANDS BIG CHANGE, AND THE TIMING OF THE RV IS NO ACCIDENT OR COINCIDENCE AT THIS TIME. ALL OF THE WORLD EVENTS NOW TEST OUR METTLE AND CONVICTION OF INTENT. ALTERNATIVELY PUT, TIME FOR WORDS TO TURN INTO ACTION. DIVINITY WALKS ON 2 FEET. THIS WAS POOF'S MESSAGE. IT IS A PROFOUND MESSAGE AND A TRUE ONE. WE ALL HAVE THAT SPARK OF DIVINITY IN US. WE ARE THE STUFF OF STARS. THE MORE WE UNDERSTAND THE VARIOUS TRUTHS, THE MORE REVELATIONS AND EPIPHANIES WE EXPERIENCE AND THE MORE WE GROW AND GET ENLIGHTENED. HERE'S A THOUGHT: ALL IS PERFECT ANYWAYS REGARDLESS OF HOW MESSY IT MAY SEEM. WHY DO I SAY THIS? (THIS WOULD ANSWER WHY THE CREATOR ALLOWS SUCH THINGS TO GO ON) THE ANSWER IS THAT THIS IS A PLANET OF CHOICE. OF FREE WILL. THIS DOES NOT EXIST UPSTAIRS, AS IT CAN NOT (DIFFERENT RULE SET). SINCE GOD IS LOVE, AND LOVE IS ALL, THEN WHAT HAPPENS THAT IS PERCEIVED AS BAD OR EVIL IS ACTUALLY JUST A DIMINISHED FORM OF LOVE (TO A VERY LARGE EXTENT OF COURSE), BUT IT IS LOVE NEVERTHELESS. IN WHATEVER HAPPENS, THERE IS ALWAYS SOME LESSON..SOME GIFT…SOMETHING THAT CAN MAKE A DIFFERENCE EITHER SMALL OR PROFOUND. YOU JUST HAVE TO LOOK FOR IT IN THE MESS THAT IS IN FRONT OF YOU. THE YIN/YANG HA A SIMILAR MESSAGE OF PERFECTION MINGLED WITH BALANCE. BUT THE REAL BOTTOM LINE IS THAT IF IT IS LOVE, IT MUST BE PERFECT. SO UNDERSTANDING THAT, IT BECAME EASY TO LOOK SEE PERFECTION WHEREVER YOU LOOK. SO THE TWO THINGS I AM SETTING FORTH HERE IS TO BE CAREFUL WITH YOUR MONEY AND DO WISE THINGS WHEN YOU GET IT, AND ALWAYS REMEMBER THAT ALL IS WELL AND PERFECT. LOOK FOR THE GOOD IN EVERYTHING, NOT WHAT IS ON THE SURFACE. I EXPECT WONDERFUL NEWS TO SURFACE THIS COMING WEEK. GOD BLESS, WE LOVE YOU. IN STEADY GRATITUDE. LOVE AND LIGHT IN OUR SERVICE ZAP "GOD IS; I AM; WE ARE" "BE GOOD, BE LEGAL, TELL TRUTH" JULY 30, 2017 COPYRIGHT ZAP 2013-2017
Contributions Thank you for your support as we do our best to keep you up to date. We couldn't do this without your Help. Please go to Paypal.com using the account address: goneforthfornow@gmail.com to support the cause. Please remember to click friends and family when sending. We're still struggling to keep the lights on and food on the table. Love and Kisses, 'The Office of Poofness" ZAP, Susan and Staff

===== --hobie


Thanks to: http://www.rumormillnews.com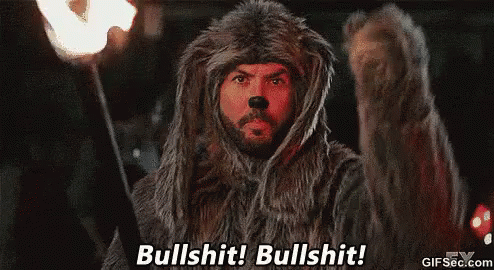 POOFness for JULY 28, from ZAP: INTERVENTION
Posted By: hobie [Send E-Mail]


Date: Thursday, 28-Jul-2016
Hi, Folks - Received via e-mail: =====

Subject: INTERVENTION
From: "The Office of Poofness" <2goforth@humanus.ca>
Date: Thu, July 28, 2016 5:39 pm ZAP SAYS

HI ALL – WITH THE REMOVAL OF THE CORRUPT BANK OFFICER THAT WAS EXTORTING BRIBES TO DO THE WORK HE WAS SUPPOSED TO DO ANYWAYS, OUR NEW BANK OFFICER IS UP TO SPEED AND WILL BE COMPLETING THE FIRST TRANSFER TO OUR ACCOUNTS NOW – THE TIMING IS SET FOR TUESDAY OF NEXT WEEK AND THIS IS OUR FIRM SCHEDULE AS PROVIDED BY THE TRUST AND THE NEW BANKER – THIS HAS BEEN A TRULY EYE OPENING EXPERIENCE




FOR MANY AS THE EXTENT OF THE BLOCKAGES IS EXTRAORDINARY – OVER THE LAST DAYS, THE ELDERS HAVE MONITORED THIS SITUATION VERY CLOSELY AND WHEN HK OPENS, I GET A CALL EVERY COUPLE OF HOURS FROM THE FAMILY OVERSIGHT GUY TELLING ME STATUS AND PROGRESS, AND THIS IS GOOD – I KNOW EXACTLY WHAT IS GOING ON INSIDE THE BANK AND THE TRUST IN RESPECT OF WHERE THE MONEY IS AT THAT TIME – I AM HEARTENED BY THIS ATTENTION TO DETAIL ALTHOUGH IT IS UNEXPECTED, BUT IT TELLS ME HOW SERIOUSLY THEY ARE TAKING THIS


Enlarge this image



– IN THE MEANTIME, I HAVE TO GET ANOTHER OXYGEN BOTTLE TO MARY AND LOOK AFTER ALL THE OTHER FOLK THAT ARE AGAIN GOING CRITICAL, SO I/WE NEED YOUR HELPING HANDS ONCE MORE –

IT WILL NOT BE LONG NOW BEFORE WE BEGIN IN ERNEST, SO THESE "LAST MILE" EVENTS ARE COMING TO A CLOSE – ALSO, THOSE OF YOU THAT HAVE WRITTEN SUSAN SAYING WHY DO I NOT ANSWER EMAILS TO ALL OF YOU,




IMAGINE WHAT THAT WOULD MEAN…I WOULD HAVE TO TAKE SEVERAL HOURS OUT THAT I DO NOT HAVE AND SAY "THANK YOU" INDIVIDUALLY, AND LOSE FOCUS ON THE PILE OF WORK ON MY DESK – IF I MISSED SOMETHING AND SCREWED UP, WE WOULD BE DELAYED MORE AND THIS SCARES ME TO NO END – I CAN NOT AFFORD TO TAKE MY EYE OFF THE BALL RIGHT NOW OR FOR THE LAST MONTHS FOR FEAR OF THIS AS TOO MANY LIVES DEPEND ON THIS COMPLETING AND US GETTING TO THE WORK

Enlarge this image



– SO PLEASE FORGIVE MY INATTENTION BUT I AM DOING IT FOR THE RIGHT REASON – WHEN ALL THIS SUBSIDES, YES I WILL TAKE A COUPLE DAYS OUT AND WRITE EVERYBODY INDIVIDUALLY INSTEAD OF DOING A GENERAL THANK YOU, WHICH THIS IS RIGHT NOW---BIG THANK YOU FROM MY HEART TO YOURS---YOU CAN COUNT ON ME TO STAY FOCUSED AND PLASTERED TO THE SCREEN AND TELEPHONE MAKING SURE ALL IS DONE FOR US PROPERLY – AGAIN A VERY LARGE THANKS FOR YOUR SUPPORT BECAUSE WITHOUT IT RIGHT NOW, WE WOULD BE CRUMBLING AND THE OTHER SIDE WOULD WIN – LOVE AND BIG HUGS – LOVE AND LIGHT – IN OUR SERVICE – ZAP


https://www.oom2.com/t40122-july-28-from-zap-intervention-needed-for-his-internet-panhandling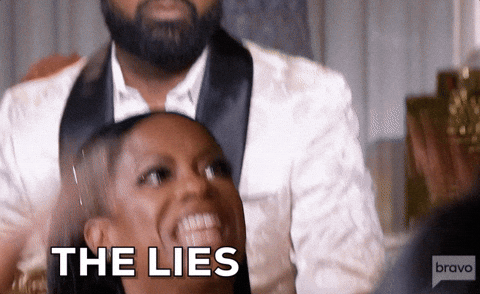 Hi, Folks - Received via e-mail: =====

-------- Original Message --------
From: 2goforth
To: 2GOFORTH
Subject: Fwd: MID-WEEK BY ZAP from "The Office of Poofness"


Date: Wed, 29 Jul 2015


HI ALL WONDERFUL WEEK WITH MANY GOOD THINGS BEGINNING. PROJECT FUNDINGS ARE SCHEDULED NOW FOR MIDDLE AUGUST, THE PRIVATE RV EXCHANGES ARE BEGINNING, AND WILL START PAYING OUT NEXT WEEK. THE HISTORIC ASSET PROCESS IS IN THE SAME BEGINNING STAGE, AND THE DONATIONS FROM THE LARGE TRUSTS ARE BEING READIED FOR DEPLOYMENT. Hi hobie, Please send the attached to Zap to address. The attached is a post by WM written today (Friday 7/24/2015). It is along the lines of info he gave me when I personally spoke with him about a month or two ago. It is alarming, as it mentions no exchanges until at least October. Based on who he is, who is his sources are, and the data he provides, it is foolish to disregard this info. As such, it needs further investigation by someone with the proper resources to address it.
I greatly appreciate your assistance on this.
Sending an Abundance of Love & Light,
Thanks,
J THE PUBLIC RV IS GOING TO COME LATEST TOWARDS THE END OF OCTOBER WHEN THE SHIFT CHANGE HAPPENS AND THE NEW BLOOD REPLACES THE ELDERS THAT HAVE BEEN STEWARDS OF HUMANITY. IT IS POSSIBLE THE PUBLIC RV COULD COME MUCH FASTER, BUT CERTAIN THINGS HAVE TO HAPPEN TO ACCELERATE THE PROCESS. THE OCTOBER SCHEDULE IS MORE LIKE A DROP-DEAD DATE WHERE IT MUST HAPPEN. AT LEAST WE HAVE A FINITE LINE FOR THAT. IF SOONER, THEN WONDERFUL – THE PROJECTS WILL GET GOING FASTER. THIS CAN ALSO BE SAID OF THE PPP SITUATION WHERE THERE IS A DATE PAST WHICH IT CAN NOT GO ANY FURTHER. THESE TYPES OF SCHEDULES ARE SLAVED TO THE MECHANICS OF THE PROCESS THAT IS BUSY AT WORK GETTING THESE THINGS DONE FOR HUMANITY. AFTER ALL THESE YEARS, WE ARE FINALLY SEEING MOVEMENT AND ACTION. GONE WILL BE THE DAYS WHEN YOU GO TO A BANK AND ASK TO WITHDRAW SOME THOUSANDS, AND YOU ARE TOLD TO FILL OUT THE CASH REQUISITION FORM AND COME BACK IN A DAY OR SO TO PICK UP THE MONEY AFTER IT IS SPECIFICALLY DELIVERED TO THE BANK FOR YOU, AND THE GUY AT THE BANK SAYS: "TERRIBLY SORRY SIR, BUT YOUR BANK OFFICER THAT HAS TO SIGN OFF ON YOUR WITHDRAWAL WENT ON A SUDDEN 2 DAY VACATION. HE WILL BE BACK NEXT YEAR." GONE WILL BE THE DAYS WHEN DRUG LORDS WITH TONS OF CASH (LITERALLY…ON PALLETS OR STACKED HIGH) IN THEIR CAVES AND WAREHOUSES BUYING POLITICIANS WITH INVISIBLE CASH: EVERYTHING IS TRACKED FOR MONEY LAUNDERING WITH THE NEW FINANCIAL SYSTEM THAT WAS INTRODUCED JULY 1, AND BEING EFFECTED IN AUGUST. GONE WILL BE THE DAYS WHERE STOCK MARKETS ARE MANIPULATED BY A HANDFUL OF FLEECERS HERE AND THERE DRIVING STOCKS THEN CASHING WARRANTS, THEN CRASHING THE COMPANY AND BUYING IT FOR PENNIES, THEN DOING IT ALL OVER AGAIN WITH ANOTHER TECH THEY BRING INTO THE COMPANY "UNDER NEW MANAGEMENT" STYLE. GONE WILL BE MANY MORE OBTUSE AND TWISTED WAYS BY WHICH OUR HUMANITY HAS BEEN SUBJUGATED AND PREVENTED FROM UNRESTRAINED EVOLUTION. WE WILL BREATHE. Hi Zap...thanks for being humble and good to see you and Ben communicating! I have been on a quest to unite everyone who I believe truly have humanities' best interests...
The meek shall inherit the earth...
There are a lot of us working behind the scenes to benefit mankind. The heart of Poof still resonates with us... and knowing there are so many good people with the same devotion to our cause gives hope. Thanks for your updates and all you and Susan do.
J THANKS FOR THE WORDS, THEY MEAN MUCH TO ME. I TOO NEED A BOOST NOW AND THEN TO MAKE SURE I AM DOING THE RIGHT THING. IF I DO NOT, YELL AND GET MY ATTENTION SO I CAN CORRECT, OTHERWISE EITHER SNUFFLES OR MISS PHIPPS WILL DO THAT ANYWAYS. THEY KEEP ME IN LINE. ALL THE GUYS AND GALS THAT ARE ATTEMPTING TO MAKE A DIFFERENCE WITH THEIR WORDS AND ACTIONS, FROM THE BEN FULFORDS, TO THE NEIL KEENANS, AND LEO WANTAS, PATRICK BELLRINGERS, SHELDON NIDLES, AND THAT RUSH LIMBAUGH TYPE FELLOW WITH A COAST TO COAST THING, AND MANY MANY OTHERS BOTH PUBLIC AND SECRET ARE THE BRIGHT SPOTS IN OUR LANDSCAPE AS TRUTH SLOWLY EMERGES AND CHANGES THINGS. IT IS UNSTOPPABLE NOW IN MY OPINION. I HAVE BEEN IN TOUCH WITH ALL OF THE ABOVE, AND THEY ARE ALL PASSIONATE ABOUT THEIR CHOSEN PATHS TO DELIVER HUMANITY FROM EVILS. GOOD TO SEE THIS EFFORT, AND IT HELPS ME IN MY DARKER HOURS OF FRUSTRATION AND I PICK MYSELF UP AND KEEP GOING ANEW. TRULY HUGE EFFORTS BY ALL REGARDLESS OF CONTENT. A TIP OF THE HAT TO ALL. THAT'S REALLY ALL THE NEWS THAT'S FIT TO PRINT RIGHT NOW, AND WILL I NOW TALK ABOUT DONATIONS AND MILITANT MICE AND CANTANKEROUS CATS AND ASK FOR THE SUPPORT THIS MIGHTY EFFORT NEEDS? NO, BUT DO IT ANYWAYS. THE NEXT TWO WEEKS WILL BE MASSIVE AS THE INFRASTRUCTURE IS PUT IN PLACE FOR THE MAJOR WORKS AHEAD. PROJECT SUBMISSIONS SPAN THE GAMUT OF LOCAL FISH PONDS, TO CITY VEGGIE GARDENS (NO, NOT CITY HALL). ALL SEEM TO HAVE THE RIGHT INTENT TO HELP THE COMMUNITY AND THE CITY/STATE WITH SOMETHING THAT MAKES SENSE AND WILL MAKE A DIFFERENCE. I HAVE CRIED ON SOME WHEN I READ THEIR HEARTFELT WISH TO HELP PEOPLE THROUGH THEIR PLAN, OR JUST RANDOM ACTS OF KINDNESS. THE PAY IT FORWARD UNDERLYING CURRENT OF WHAT HAS BEEN BUILT THROUGH DHINTAKE AND HUMANUS IS PREVALENT THROUGHOUT THE THREADS WE HAVE COLLECTIVELY WOVEN, AND ONCE WE MOVE FORWARD WITH THE EFFORT, THINK OF THE WONDERFUL CHANGE THAT WILL BRING ABOUT. IT WILL BE YOU THAT IS EFFECTING THIS CHANGE. AGAIN MUCH THANKS TO ALL FOR THEIR HELPING HANDS AND SUPPORT. NEXT WEEK WILL SEE THE BEGINNINGS OF FUNDS COMING IN FROM MANY DIRECTIONS, AND THE WORK STARTING. MUCH THANKS AND GOD BLESS. IN STRIKING GRATITUDE. ZAP

https://www.oom2.com/t30556-poofness-for-jul-29-mid-week-by-zap-from-the-office-of-poofness


POOFness for JUL 30: "Mid-Week Report"
Date: Wednesday, 30-Jul-2014 18:35:25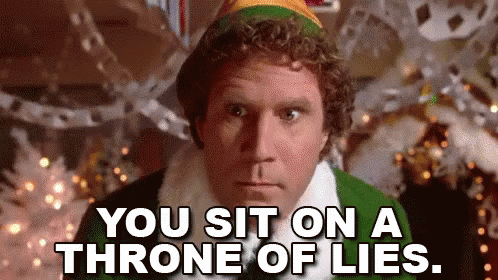 Hi, Folks -

Received via e-mail:

********************************************************************************

-------- Original Message --------
From: 2goforth@Safe-mail.net
To: 2goforth@Safe-mail.net
Subject: Fwd: Mid-Week Report


Date: Wed, 30 Jul 2014


HI ALL

HERE IS WHERE ANOTHER PART OF THE LID COMES OFF.

THE WHALES ARE BLOWIN. THEY HAVE BEEN CALLED. THEY ARE STREAMING IN PODS TO THE EXCHANGE CENTER IN RENO AND OTHER PARTS. THIS IS SIGNIFICANT OF COURSE. HANDLERS HAVE MANY TONS OF FISH TO GIVE.

ALL TRANSACTION FUNDS AND CREDIT LINES HAVE BEEN RELEASED FOR USAGE. WHAT DOES THIS MEAN? ONLY THE SHADOW AND SUSAN KNOW, BUT WE CAN ALL EXPECT FUNDS TO FLOW.

REST IS SECRET FOR NOW.

IN LOVE AND LIGHT IN OUR SERVICE
ZAP

"GOD IS; I AM; WE ARE"
"BE GOOD, BE LEGAL, TELL TRUTH"

July 30, 2014
Copyright ZAP 2014

https://www.oom2.com/t21702-poofness-for-jul-30-mid-week-report