ZAP's Mid-Week Report - The Office of POOFness - 10.11.17
10/12/2017 04:21:00 AM 
ZAP says
HI ALL
FIRST OF ALL, MUCH THANKS FOR THE TREMENDOUS RESPONSE. THE DONATIONS HAVE GIVEN US THE RESOURCES TO ASK OUR ATTORNEY FOR HELP IN OBTAINING A SHELF COMPANY/TRUST WITH AN ADDITIONAL INVESTMENT TRUST THAT WOULD BE ABLE TO HANDLE THE INFLUX OF PROJECT FUNDS. THIS STRUCTURE IS ABSOLUTELY CRITICAL FOR OUR OPERATIONS, AND HAS TO BE COMPLIANT WITH ALL LAWS GOVERNING TRUSTS AND THEIR INTERACTION WITH THE IRS AND ALL OTHER REGULATORY AND BANKING STRUCTURES. I CAN NOT STRESS ENOUGH THE IMPORTANCE OF STRUCTURE AND TAX ATTORNEYS.
THIS IS BEING ACCOMPLISHED AS WE SPEAK AND THE FELLOW THAT IS PROVIDING THIS SERVICE IS A VERY WELL RESPECTED ATTORNEY IN THE AREA OF TRUSTS AND FOUNDATIONS HAVING OVER 50 YEARS EXPERIENCE. AND HE IS A GREAT HUMANITARIAN TO BOOT.
TODAY I CAN STATE THAT WE HAVE RECEIVED SOME SMALL FUNDS TO PAY CRITICAL BILLS, BUT HAVE NOT HEARD BACK FROM THE HAS OR YOSEF BOYS, OR THEIR OFFERED HELP SO THAT SPEAKS VOLUMES.
THE TEST TRANSFERS ARE NECESSARILY SMALL, AND PRECEDE THE LARGER FUNDS. THE AMOUNT IS NOT IMPORTANT BUT IT SHOWS THERE IS SOMETHING THERE. THE NEXT FUNDS TO COME WILL BE LARGER, AND WILL PROVIDE FOR THE MEAT AND POTATOES OF OUR INFRASTRUCTURE AND WE WILL FINALLY GET OPERATIONAL. ALL OF THIS IS THANKS IN GREAT PART TO YOUR HELP.
SO WE ALL THANK YOU FOR THE SUPPORT OF OUR EFFORTS, AND NOW MORE THAN EVER WE ARE GRATEFUL THAT WE HAVE NOT ENGAGED IN VARIOUS MECHANISMS TO ENTICE MONEY LIKE THE OTHERS. SOME OF THESE ARE SO BLATANT, AND YET TO OUR SURPRISE THEY HAVE WORKED TO SOME MEASURE BUT THEN THE PEOPLE RUNNING THESE THINGS DISAPPEAR.
THE ONES THAT STAND STRAIGHT AND ARE STILL HERE ARE HERE ONLY BECAUSE THEY HAVE CHOSEN A DIFFERENT PATH THAT PUTS MONEY AS A SECONDARY OBJECT.
A LONG TIME AGO, WE TALKED ABOUT OPENING A BANK. WELL, WE DID GET TO FIRST BASE AND OBTAINED PERMISSION FOR SUCH A BANK, AND RECEIVED OUR SWIFT CODE. HOWEVER, OUR FUNDS WERE STILL A WAYS DOWN THE ROAD, SO WE COULD NOT FULFILL THE REST OF THE REQUIREMENTS AND THE CAPITALIZATION NECESSARY FOR THE OPENING OF THE BANK.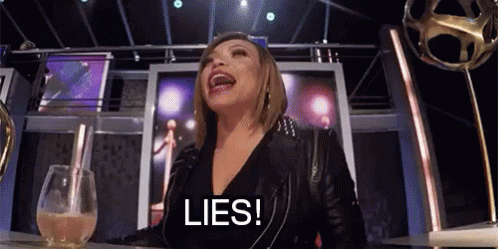 THIS WILL CHANGE SHORTLY, BUT I VERY MUCH DOUBT THAT IT WILL BE A "CHURCH BANK". IF WE DID THAT, WE WOULD BE MIMICKING THE OLD WAYS WHERE BANKS WERE MOSTLY RUN BY A "CHURCH STATE". IT DID NOT WORK OUT IN THE END, AND IN THE MEANTIME, IT RAPED AND PILLAGED THE PEOPLE WITH TAXES. BANKS EVOLVED OF COURSE, AND NOW THEY ARE SO CONSIDERATE THEY SCREW YOU NICELY WITH TOASTERS AND 24.9% COMPOUND INTEREST.
OUR BANK WILL BE JUST A REGULAR SOVEREIGN BANK THAT WILL ACCEPT FUNDS, AND SEND FUNDS TO PROJECTS. IT WILL PROTECT THE PROJECT AND OTHER FUNDS WITH GREAT VIGOR. IT IS DESIGNED TO OPERATE ON SIMPLE INTEREST, AND NOT COMPOUNDING DEATH. THE GREATEST EVIL PERPETRATED ON MAN IS COMPOUND INTEREST. IT KILLS. IT TAKES AWAY. IT REDUCES PEOPLE. AND IT DOES ALL THAT IN THE NAME OF MONEY SO THAT YOU OWE, AND OWE, AND OWE, AND…THE LONGER THEY CAN KEEP YOU IN THAT LOOP, THE BETTER THEY ARE OFF. THEY DO NOT CARE ABOUT YOUR TWO YEAR OLD, OR YOUR 93 YEAR OLD MOM SHAKING IN HER WHEELCHAIR, AND WILL TURF BOTH OF THEM OUT OF THE HOUSE IF THEY CAN FORECLOSE. THIS IS SUCH A SAD STATE BUT SHORTLY ALL OF THIS WILL CHANGE NOW.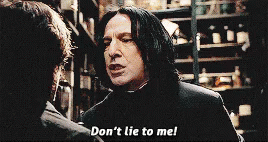 WE KNOW WE CAN NOT CHANGE THE WORLD BY OURSELVES, OR THE SYSTEMS THAT RUN IT, BUT WE CAN SURE SET A GOOD EXAMPLE AND DO OUR PART. AND WE ARE DOING THE BEST WE CAN WITH WHAT WE HAVE.
WE DO NOT PROMISE ANYTHING EXCEPT THE SHIRT OFF OUR BACK. REALLY. WE HAVE GONE, AND WILL AGAIN, TO EXTRAORDINARY LENGTHS TO HELP OTHERS. IT IS IN OUR NATURE, AND NONE OF US CAN DENY THIS FACET OF OURSELVES. AND YES, WE ALL GET A KICK OUT OF HELPING SOMEBODY. IT FEELS GOOD AND IT IS THE RIGHT THING TO DO NO MATTER HOW MUCH IT BURNS AT FIRST.
AS I SAID BEFORE, WE ALL HAVE AN INNATE DESIRE TO BE PART OF SOMETHING AND TO GIVE OF OURSELVES. WHEN WE SEE A HOMELESS PERSON STUFFED INTO A CORNER OF AN ALLEY, DO NOT OUR HEARTS FEEL THAT? SURE WE DO. HOW MANY TIMES HAVE YOU ASKED YOURSELF "GEE I WISH I COULD DO SOMETHING" WHEN YOU COME ACROSS A SITUATION LIKE THAT. IF YOU HAVEN'T YOU ARE EITHER A ROCK OR DEAD.
NOW WE ARE COMING TO A TREMENDOUS CROSSROAD WHERE WE CAN CHOOSE A REALLY GOOD PATH, OR GET FURTHER MIRED IN THE COMPLEXITIES OF STRIFE. THE NATURAL EXTENSION OF EVERYTHING THAT IS TO BE, IS EXEMPLIFIED IN THE AWAKENING CONSCIOUSNESS AND TREMENDOUS DISCERNMENT OF PEOPLE THAT STEP UP AND SAY THEIR PIECE AND ATTEMPT TO CREATE SOMETHING MORE THAT CAN BE OF HELP, AND THIS IS THE BEST THING THAT COULD HAPPEN. WHEN YOU COME ACROSS SOMETHING THAT PORTENDS TO BE THE PATH OR ADVERTISES ITSELF TO BE THE END ALL AND BE ALL OF ANY GIVEN SITUATION, IT IS LIKELY TO BE THE OPPOSITE WE HAVE FOUND. THE OLD MARKETING ANGLE OF GETTING SOMETHING FOR NOTHING IS WELL ENSCONCED IN SUCH MECHANISMS, AND THIS IS WHERE YOU CAN BE WARY OF THESE THINGS WHEN THE PROPONENTS SKITTER AWAY FROM SERIOUS QUESTIONS.
THE ONES THAT ARE SERIOUS ABOUT DOING SOMETHING REAL ARE STILL HERE WITH US AND THEY HAVE NOT DISAPPEARED. AND THINK HOW MANY TIMES THOSE THAT HAVE SHOWN A PUBLIC FACE BEEN PLASTERED? HOW MANY ARE STANDING? ENOUGH I THINK.
THERE WILL BE MANY MORE AS WE MOVE FORWARD, AND WE WILL SEE THEM SHINE THE LIGHT OF LEADERSHIP IN WHAT THEY DO AND HOW THEY DO IT. THEY TOO WILL BE TRANSPARENT AND BE HERE FOR THE BENEFIT OF OUR HUMANITY. I AM CERTAIN WE CAN BE SURE OF THAT DESPITE ALL THE OBSTACLES.
LET'S EXAMINE THIS A BIT FURTHER
WE HAVE ARRIVED AT A POINT IN TIME WHERE THINGS ARE CONVERGING TOWARDS A SINGLE FOCUS. THIS FOCUS IS HUMANITY AND THIS PLANET AND THE NEXT THOUSAND YEARS. OVER MILLENNIA, HUMANS AND THEIR PREDECESSORS HAVE INHABITED THIS PLANET FOR INTERMITTENT PERIODS OF TIME. CIVILIZATIONS FAR MORE ADVANCED THAN OURS HAVE FLOURISHED, AND PERISHED (OR MOVED ON?). WE DO NOT KNOW A LOT OF THINGS, BUT WE CAN SURE EXTRAPOLATE WELL. WITH THE INFORMATION FLOW ON THE INTERNET, WE CAN LEARN MANY BITS OF INFORMATION OTHERWISE LOST TO US, AND PIECE TOGETHER A PRETTY ACCURATE PICTURE OF WHAT IS GOING ON. THE LATEST ONE OF THIS SEEMINGLY ORDINARY FELLOW THAT KILLED PEOPLE AT THE CONCERT IS JUST ANOTHER EXAMPLE. AT FIRST IT SEEMED TO BE CUT AND DRY. NOW WE ARE LEARNING THERE WERE A COUPLE OF OTHER SHOOTERS, AND THERE WAS CONSPIRACY AT THE HIGHEST LEVELS WITH TERRORIST GROUPS FIGURING INTO THAT ONE.
SO WITH THIS INFORMATION FLOW, PEOPLE HAVE A GREATER CHOICE IN WHICH DIRECTION TO TAKE, AND NOW THAT WE ARE AT THE CROSSROAD, THE DECISIONS MADE CAN BE MADE WITH VERY GOOD INFORMATION AVAILABLE TO SEE ALL SIDES. THIS IS IMPORTANT BECAUSE THE FREE WILL ACTING ON MORE ACCURATE INFORMATION IS MUCH MORE SIGNIFICANT AND MORE LOCKED IN.
WHERE DO WE GO FROM HERE? I SAY TO THE STARS. THIS IS CERTAINLY OUR BEGINNING WHERE THE NEW "OLD" TECH WILL COME FORWARD AGAIN, AND IT IS HOPED THAT WE DON'T LET IT GET THE BETTER OF US THIS TIME AROUND. IT IS INEVITABLE FOR US TO ENTER INTO COMMERCE WITH OTHER SPECIES OUT THERE AND THAT IS ONLY A MATTER OF TIME.
WILL WE BE READY FOR THIS? I THINK SO. WE ARE BRIGHT ENOUGH TO PUT AWAY THE EGO FOR A MOMENT AND TRULY THINK THINGS THROUGH BEFORE TAKING ANY ACTION. THE MORE TIME YOU CAN SPEND ON THINKING THINGS THROUGH, THE BETTER. SLEEPING ON IT IS BEST.
I AM SORRY THIS IS GETTING OUT SO LATE. I HAVE HAD A VERY TRYING DAY AND HAD LITTLE TIME TO DEVOTE TO ANYTHING ELSE. I AM STILL AT IT, AND DESPITE THE MEASURE OF SUCCESS WE HAVE ACHIEVED, THE FIRES CONTINUE TO RAGE. WE HAVE A SITUATION WHERE A LARGE FAMILY IS BEING ESCORTED BY THE NICE SHERIFF TO THEIR NEW ACCOMMODATION ON THE LAWN OUTSIDE THE HOUSE. THERE IS ANOTHER WHERE ANOTHER FAMILY IS STRUGGLING TO FEED THEIR CHILDREN. THESE SITUATIONS ARE ALL OVER THE PLACE, BUT IT ONLY HITS HOME WHEN IT HAPPENS TO YOU, OR SOMEONE CLOSE TO YOU. THESE SCENARIOS HAVE TO STOP, AND THIS IS GOING TO BE ONE OF OUR MAIN FOCUS POINTS.
RIGHT NOW IT IS ALMOST IMPOSSIBLE TO HELP WITHOUT HELP FROM THE MANY, JUST LIKE YOU. BUT VERY VERY SHORTLY, ALL OF THESE THINGS WILL CHANGE NOW. THE AMOUNTS OF FUNDS BEING RELEASED INTO THE SYSTEM, WHETHER THROUGH THE CURRENCY EXCHANGES OR HISTORIC ASSET REDEMPTIONS, WILL MAKE THE SINGLE LARGEST CHANGE WE WILL SEE FOR A LONG TIME.
ONE OF THE THINGS THAT I "PREDICTED" HAS COME ABOUT. I SAID BEFORE THE FLORIDA HURRICANE THAT THE FUNDS FOR THE EXCHANGES AND OTHER RELEASES WERE PUT TO WORK TO MAKE MORE MONEY FOR THE DISASTER RELIEF THAT WAS TO COME. I WAS TOLD TODAY THAT THE TRUMPSTER HAS IN FACT TODAY ANNOUNCED THAT THERE ARE A FEW TRILLION HE "FOUND" THAT WILL BE USED NOW FOR THAT RECONSTRUCTION.
THESE MECHANISMS ARE ALL IN PLACE IN OTHER DIRECTIONS AS WELL, SO WHEN I SAY THE RELEASES AND ENSUING CHANGES WILL BE VERY SOON, THEY WILL BE. WE JUST HAVE TO BE READY. SO COMING BACK TO MY FIRST INFORMATION ABOVE, THE TRUST STRUCTURE WE REQUIRE FOR ACCEPTING FUNDS AND DISTRIBUTING THEM PROPERLY IS ALL UNDERWAY AND WE SHOULD BE FINISHED IN TIME FOR THE LARGE PROJECT FUNDS. THE LEGAL HELP BEING GIVEN IS ABSOLUTELY SUPERIOR AND WORLD CLASS AND BOY ARE WE ALL GRATEFUL FOR THIS AMAZING LEGAL MIND STEPPING FORWARD TO LEND HIS VAST EXPERIENCE. I THINK WE WILL BE OK THERE.
TO CLOSE OFF, BE READY FOR MONEY COMING OUT INTO THE ECONOMIES. THESE WILL BE THE SECOND THINGS OUT OF THE GATE, THE FIRST BEING THE HYDRATION OF ORGANIZATIONS STRUCTURED TO HELP. THE CURRENCY TRANSACTIONS ARE THE PRIMER IN THE RELEASES AND THERE ARE MANY ONGOING TRANSACTIONS IN CURRENCY AND MANY CONTRACT CLOSINGS. THE CONTRACTS ARE BEING HANDED OUT DAILY, AND TTMS ARE UNDERWAY. PEOPLE HAVE BEEN PAID, AND SOME OF OUR GUYS HAVE TALKED DIRECTLY TO THESE FOLKS. THEY WERE PAID AND ARE SPENDING MONEY.
THE ONLY THING WE CAN DO IS BE PATIENT RIGHT NOW AS THE MECHANICS OF THE RELEASES TAKES ITS COURSE. IT IS NOT FAR AWAY AND IT HAS STARTED ON A SMALL SCALE WHICH WILL QUICKLY RAMP UP. I SAID IT BEFORE AND AGAIN…BE READY.
MUCH LOVE AND GREAT THANKS. PLEASE DO NOT STOP HELPING FOR AT LEAST A DAY OR TWO UNTIL WE CAN GET THE SECOND BIT INTO THE ACCOUNTS NEXT WEEK. WITH THE MAJOR STUFF UNDERWAY FOR THE TRUST SIDE, WHATEVER ELSE COMES IN TO HELP NOW WILL PAY INTERNET AND CELL, AND WILL HELP A FAMILY STAY AWAY FROM THE GREEN GRASS OF HOME. OH, AND THE LAWYER IS ALSO SETTING UP THE SPECIAL RELIEF FOUNDATION FOR US. ALL NICE AND LEGAL AND WITHOUT QUESTIONS, STOPPAGES, OR BANK FREEZES. WHAT A BLESSING THIS MAN IS.
I LEAVE YOU WITH A LOVELY MESSAGE THAT IS SO APPROPRIATE FOR US (I ADDED A BIT AFTER IT).
Mirror mirror on the wall
I'll always get up after I fall
And whether I run, walk or have to crawl
I'll set my goals and achieve them all

No matter daunting task or knobby hill
Swaying feet will never still
Plodding onwards on to Light
Dispelling shadows with calming might

Do not give up or waver hard
The journey onwards will always be
One of joy and with a touch of lard
Purple pigs flying free
TOO TIRED I GUESS…RAN OUT OF THOUGHT AFTER THAT ONE.
GOD BLESS
IN MEEK GRATITUDE.
LOVE AND LIGHT
IN OUR SERVICE
ZAP
"GOD IS; I AM; WE ARE"
"BE GOOD, BE LEGAL, TELL TRUTH"
OCTOBER 11, 2017
COPYRIGHT ZAP 2013-2017
Thanks to: http://inteldinarchronicles.blogspot.com