World Bank & IMF: The World Could Be Heading For Another Financial Crisis, Volatility Products Loom As Next Big Market Shock… Any Time Now?
by  IWB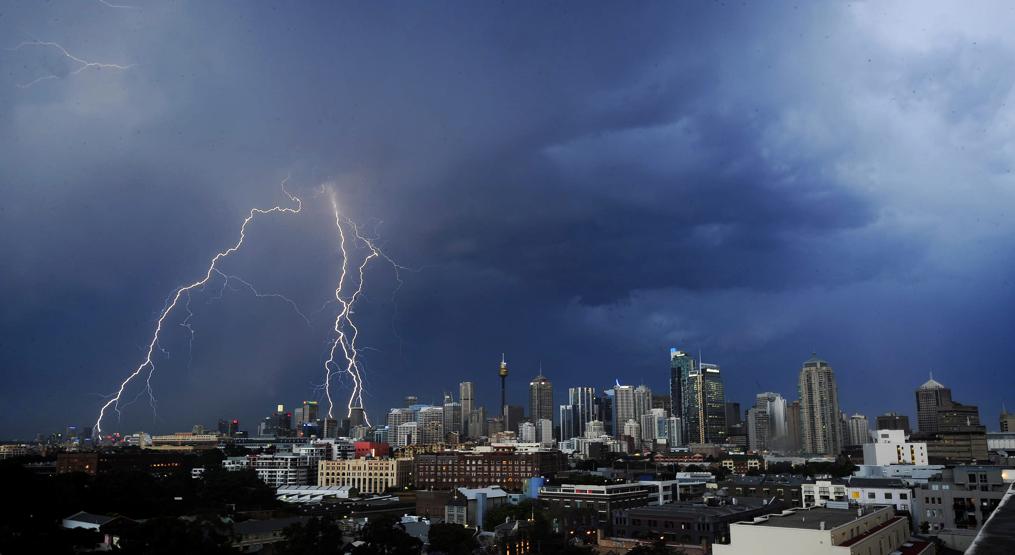 WB Concerned Over Global Debt OverhangThe World Bank has warned that unless countries across the globe address issues relating to borrowing, the world could be heading for another financial crisis.
In its World Economic Outlook report for October 2017, it noted that discouraging further debt build-up through measures that encourage business investment and discourage debt financing will help curb financial risk taking is the only solution out of a potential crisis, news outlets reported.
In its 'Africa's Pulse' report released earlier this month, the financial institution had warned on the growing debt overhang and how it was impacting negatively on development. Interestingly, there are fervent calls for the federal government to cut down on its borrowing which many economic watchers say is sustainable.
The report also noted the need for monetary and fiscal authorities to provide clear paths for policy changes as it will help anchor market expectations and ward off undue market dislocations or volatility.
According to the World Bank, central banks should ensure a smooth normalization of monetary policy through well-communicated plans on unwinding their holdings of securities and guidance on prospective changes to policy frameworks.
"Financial authorities should deploy macro-prudential measures, and consider extending the boundary of such tools, to curb rising leverage and contain growing risks to stability.
https://financialtribune.com/articles/world-economy/75179/wb-concerned-over-global-debt-overhang 
The International Monetary Fund has warned that the increasing use of exotic financial products tied to equity volatility by investors such as pension funds is creating unknown risks that could result in a severe shock to financial markets.
In an interview with the Financial Times Tobias Adrian, director of the Monetary and Capital Markets Department of the IMF, said an increasing appetite for yield was driving investors to look for ways to boost income through complex instruments.
"The combination of low yields and low volatility facilitates the use of leverage by investors to increase returns, and we have seen rapid growth in some types of products that do this," he said
Equity market volatility has plumbed to its lowest level in a decade, with the Chicago Board Options Exchange's implied volatility index, also known as the Vix, sitting at a level close to 10 compared with an historical average of about 20.
https://www.ft.com/content/d6c03e12-bb32-11e7-9bfb-4a9c83ffa852
Stocks slip further on reported House talk of phased-in corporate tax cut
The U.S. stock market took a leg lower Monday afternoon, after a report from Bloomberg indicated that the House of Representatives is considering phasing in proposed cuts to corporate taxes over a five-year period. According to Bloomberg citing being familiar, being discussed is a "gradual phase-in for the corporate tax-rate cut that President Donald Trump and Republican leaders want — a schedule that would have the rate reach 20 percent in 2022."
http://www.marketwatch.com/story/stock-market-adds-to-modest-loss-on-report-house-considers-5-year-phase-in-for-corporate-tax-cuts-2017-10-30
'WORSE THAN 2007': Top banker warns of looming wave of worldwide bankruptcies
The world's financial system has become dangerously unstable and faces an avalanche of bankruptcies that will test social and political stability, according to a leading global banker.
William White, chairman of the OECD's review committee and former chief economist of the Bank for International Settlements, who suggests the stresses in the financial system are now "worse than it was in 2007".
http://www.businessinsider.com/worse-than-2007-top-banker-warns-of-looming-wave-of-worldwide-bankruptcies-2016-1 
Bubbles most often "pop" when people lose confidence and start demanding hard assets. It's gonna be a one hell on earth when the Everything bubble pops…
The Biggest Stock Collapse in World History Has No End in Sight


PetroChina, the first $1 trillion company, has sunk since 2007

The oil producer reported third-quarter earnings on Monday


It's going to take more than the biggest stock slump in world history to convince analysts that PetroChina Co. has finally hit bottom.

Ten years after PetroChina peaked on its first day of trading in Shanghai, the state-owned energy producer has lost about $800 billion of market value — a sum large enough to buy every listed company in Italy, or circle the Earth 31 times with $100 bills.

In current dollar terms, it's the world's biggest-ever wipeout of shareholder wealth. And it may only get worse. If the average analyst estimate compiled by Bloomberg proves right, PetroChina's Shanghai shares will sink 16 percent to an all-time low in the next 12 months.

https://www.bloomberg.com/news/articles/2017-10-29/the-biggest-stock-collapse-in-world-history-has-no-end-in-sight 
Binary options protect the retail trader from flash crashes & market spikes. Based on a simple yes/no question, binary options are the future of...
BY  Nadex  
The Future of Trading
https://youtu.be/wevSPUYbTcY
Africa's Public 
Debt
 Seen Exceeding 50% of GDP in 2017, IMF Says
Bloomberg–1 hour ago
The median level of government 
debt
 in sub-Saharan Africa will probably rise to … sub-Saharan African frontier markets or other countries with 
sovereign
-credit …
Venezuela May Not Be Able To Pay Off Its 
Billion
-Dollar 
Debt
ABC2 News–16 hours ago
Venezuela is strapped for cash. And the country is facing deadlines on critical payments that, if missed, would result in the country defaulting on its 
debt
.
The UK government faces a new £20 
billion
 budget black hole
Business Insider UK–3 hours ago
The think tank said on Monday that the UK's budget 
deficit
 could be as much as £20 
billion
 higher than forecast by 2020/21 when the Office for Budget …
CT businesses, employees face hikes in 
health care premiums
The CT Mirror–4 hours ago
Washington – When the Affordable Care Act open enrollment period for 
health
insurance
 begins on Wednesday, many individuals who buy their own policies ..
Thanks to: http://investmentwatchblog.com