Saudi prince & officials killed in helicopter crash near Yemen border – state media
Published time: 5 Nov, 2017 20:34 Edited time: 6 Nov, 2017 04:34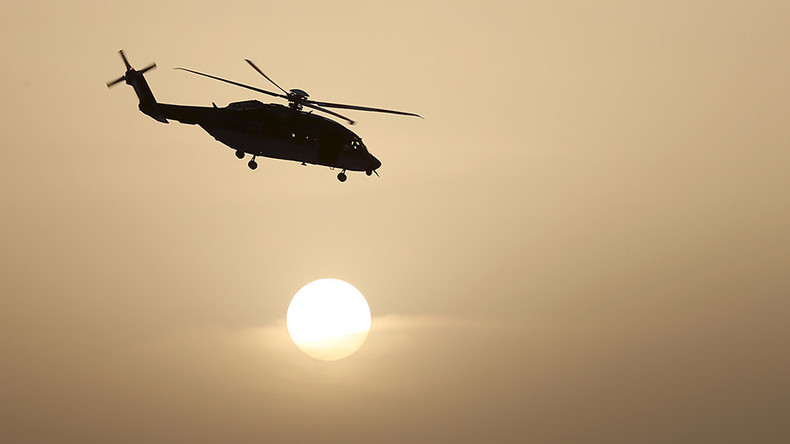 FILE PHOTO
Faisal Al Nasser / Reuters
A Saudi Arabian prince, Mansour bin Muqrin, has been killed along with several other officials in a helicopter crash the near the country's border with Yemen, local media reported.
A helicopter, with a group of Saudi officials on an inspection trip, crashed in the Asir Region in the country's southwest, reports said.
The prince was serving as deputy governor of the southern province of Asir. He was a son of Muqrin bin Abdulaziz Al Saud, who briefly was Saudi Arabia's crown prince from January to April 2015.
Eight people were on board the helicopter, including the Undersecretary and the Secretary of the Asir Region, Al-Arabiya reported, citing sources. None are believed to have survived the crash.
The incident occurred as the officials were on their way back from an inspection trip to al-Saida al-Sawalha Center in the municipality of Mahail Asir, it added. A video, believed to be the last one of Prince Mansour alive, was released by the channel, showing him and accompanying officials boarding the helicopter.
A spokesman for the Saudi Interior Ministry said that the flight authorities lost contact with the helicopter near the Reda reserve, close to Abha city, where the officials carried out inspections earlier in the day, as cited by the Saudi Press Agency.
He said that that the wreckage has been found, adding that a search and rescue operation for possible survivors is still under way. Earlier reports indicated that the bodies of the officials had been recovered.
Read more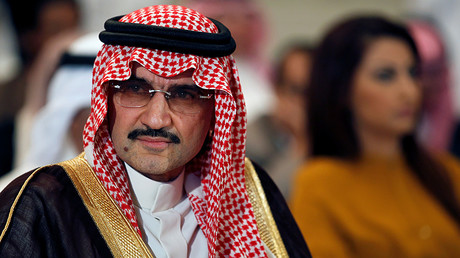 'Arabian Warren Buffett' among those arrested in Saudi corruption crackdown – reports
The ruling Saud family were recently thrust into the spotlight in connection with a wide-ranging crackdown on corruption, unleashed Saturday by the new all-powerful anti-corruption committee led by Crown Prince Salman. Hours after it was established, the committee ordered the detention of 11 princes and four ministers, as well as a number of former ministers. Among those arrested are Minister of the National Guard Prince Miteb bin Abdullah and Economy Minister Adel Fakeih, both sacked by Saudi King Salman bin Abdulaziz Al Saud the same day. Another high-profile target of the corruption purge is billionaire prince Al-Waleed bin Talal, nicknamed the "Arabian Warren Buffet" for his investment skills. According to Forbes, the prince tops the list the Middle East's richest with a net worth of some $18.7 billion.
Asir Region is located in the southwest of the country, bordering Yemen. The area has seen a number of cross-border retaliatory attacks from Yemen in recent months, reportedly leading to casualties among Saudi troops.
Saudi Arabia has been embroiled in the Yemeni conflict since March 2015 on behalf of ousted Yemeni President Mansour Hadi and against the Shi'ite Houthi rebels.
MORE HERE: https://www.rt.com/news/408859-saudi-prince-helicopter-crash/