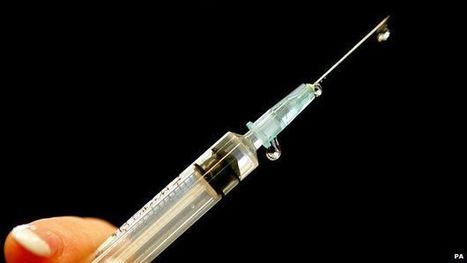 Philippines Orders Probe Into Sanofi Dengue Vaccine for 730,000 Children
December 11, 2017  
https://www.nytimes.com/reuters/2017/12/04/business/04reuters-sanofi-dengue…
The Philippines ordered an investigation on Monday into the immunization of more than 730,000 children with a vaccine for dengue that has been suspended following an announcement by French drug company Sanofi that it could worsen the disease in some cases
. The World Health Organization said it hoped to conduct a full review by year-end of data on the vaccine, commercially known as Dengvaxia. In the meantime, the WHO recommended that it only be used in people who had a prior infection with dengue. The government of Brazil, where dengue is a significant health challenge, confirmed it already had recommended restricted use of the vaccine but had not suspended it entirely. Amid mounting public concern, Sanofi explained its "new findings" at a news conference in Manila but did not say why action was not taken after a WHO report in mid-2016 that identified the risk it was now flagging. A non-governmental organization (NGO) said it had received information that three children who were vaccinated with Dengvaxia in the Philippines had died and a senator said he was aware of two cases. Last week, the Philippines Department of Health halted the use of Dengvaxia after Sanofi said it must be strictly limited due to evidence it can worsen the disease in people not previously exposed to the infection. Nearly 734,000 children aged 9 and over in the Philippines have received one dose of the vaccine as part of a program that cost 3.5 billion pesos ($69.54 million).
Note:
This US government webpage states, "Since 1988, over 18,897 petitions have been filed with the VICP [Vaccine Injury Compensation Program]. Over that 29-year time period, 16,857 petitions have been adjudicated, with 5,782 of those determined to be compensable.
Total compensation paid over the life of the program is approximately $3.7 billion."
Why aren't these large numbers being reported in the media? For more along these lines, see concise summaries of deeply revealing vaccine controversy news articles from reliable major media sources.
Thanks to: https://tabublog.com