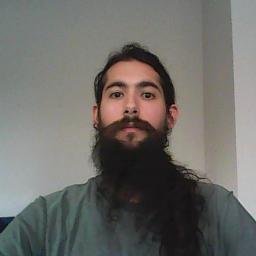 The Entity Known As Molech Does Not Support the Illuminati
 omnipulse   December 23, 2017 
Great, the Devil followed and wants his cut in blood. Do I slay or stay? Repent or repeat? Change or forget?
This is the mother fucker that followed me to Chicago. No he doesn't wear a red suit, that's the blood of the innocent he's bathing in. I'm not mad the UN is going to take over the streets in a short time. They're going to remove the blood suckers or at least de-fang them.
Master manipulators convince kind people to play weak by giving more than is deserved to parasites that have no intent to do what's right and will pick up a gun or a needle before a book. Challenge accepted. Prepare for war. DNA is recorded and the mind is broken until re
"Heaven doesn't value what you have, but what you give."
During the unveiling of of the ages, we travelled through a series of interconnected hyperdimensional passageways using advanced viewing technology. The entity known as Molech requested they stop sacrificing in his name because he must then protect them and fight their battles.
When this happened a system-wide alert went out through the communication system which is an instantaneous brain chip system in everyone's brains. In the 40's these were called 'communicators' and are the equivalent of skype on an iphone of today. All the elite had them, hid them
Therefore through universal decree, those who are continuing the process of sacrificing the innocent children to bleed their life force energy in an extreme, all at once process of 'fleecing the lamb', harvesting the golden fleece and milk (energy of the soul and sexual trauma).
This entity literally appeared to the interior hidden government and said he is removing protection one by one until they tell the truth because he is a god and will not be fooled or utilized by men who are only thinking of themselves. Yes, this entity lives off of the blood .
It's supposed to be a process through which warriors are born and the weak are removed. Instead it was perverted into raping and killing kids. The entity literally can't exactly see what's happening and when this was found alerted we literally watched some elite members vaporize.
They cut a deal Protection is removed (think illuminati card game) until the public is informed of the truth of this reality. Thus controlled disclosure was born. Will people wake up? It doesn't matter, the deal is if the truth doesn't come out the surface is gamma-rayed sterile.
That's what we haven't been telling you. We're literally at the end of the rope and this generation is the last human generation to exist. From here on it's cyborgs because humans are thrown under the bus by the so called elite.
Share the truth. There are industries that use the celebrities for gratification and abuse.
Those who fall under the class of 'reprobate mind' are categorically limited to brainwave activity that is within a range of limitation to reduce the likelihood of continued offense. This is for the next thousand years, so what is done must be done once, and for good. Those who can't stop using the tech to rape and pillage become drones.
They created a race of ant beings to put their souls into and trap them there. Then they eat themselves over and over like a festering wound with maggots. These were turned back into humans for this cycle which was a 'recreation' after the last cycle failed to reach completion. Thus, whatever happens this cycle, wherever we are at the 'finish line' (subjectively) is where we are for eternity. This was a program designed to mitigate the psychologically distorting effects of technologically assisted biological immortality on the human mind.
What we witnessed that is coming is a 'star-fire return' where those who are compatible activate 'fire-codes' within the DNA which enable a high level transfer of energy. Then there is a star-dust return which is when they can't stop the naughty and literally dissolve atomically.
MORE HERE: https://augtellez.wordpress.com/2017/12/23/the-entity-known-as-molech-does-not-support-the-illuminati/
Thanks to: https://augtellez.wordpress.com