Virtual Currency Girls: World gets its first cryptocurrency pop group
Published time: 11 Jan, 2018 14:50
Get short URL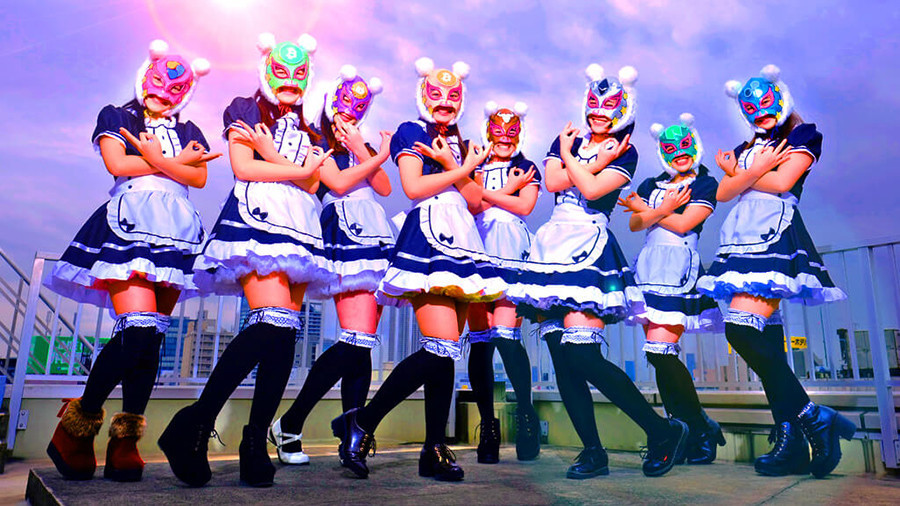 Cinderella Academy / cin-academy.co.jp
AddThis Sharing Buttons
Share to Facebook
14
Share to TwitterShare to RedditShare to Google+Share to TelegramShare to WhatsAppShare to Facebook Messenger
As digital currency fever spreads across the world, a new all-girl pop band from Japan, called Kasotsuka Shojo, is on a mission to educate the public about personal finance, bitcoin and other cryptocurrencies.
Kasotsuka Shojo, which means Virtual Currency Girls, features eight singers, each representing a different virtual currency, including ethereum and ripple, that are identifiable from their fuzzy masks. The band was recently launched by Japanese entertainment company Cinderella Academy, which also manages several other popular groups.
"We want to promote the idea through entertainment that virtual currencies are not just a tool for speculation but are a wonderful technology that will shape the future,"
the lead singer, 18-year-old Rara Naruse, who represents bitcoin cash in the group, said in an online statement.
Virtual Currency Girls are holding their first 'cryptopop' concert in Tokyo on Friday, according to Cinderella Academy, and payments for the concert will be accepted only in virtual currencies.
In their first song, "The Moon and Virtual Currencies and Me," the girls warn against fraudulent 'cryptobusinesses' and urge people to ensure their online security.
more here:
https://www.rt.com/business/415604-worlds-cryptocurrency-pop-group/