BREAKING: Julian Assange Just Revealed Something BIG on the FISA Scandal
The tangled web of the FISA scandal just got even more complicated.
Julian Assange tweeted out an excerpt revealing that the author of the
Yahoo News
 article used in part to obtain the FISA warrant on Trump's campaign team was secretly working with the DNC.
Emails reveal that Michael Isikoff, whose Yahoo News article based on the "Steele dossier" was used to obtain the FISA interception warrant against the Trump campaign's Carter Page, was secretly "working with" the DNC.
https://wikileaks.org/dnc-emails/emailid/3962 …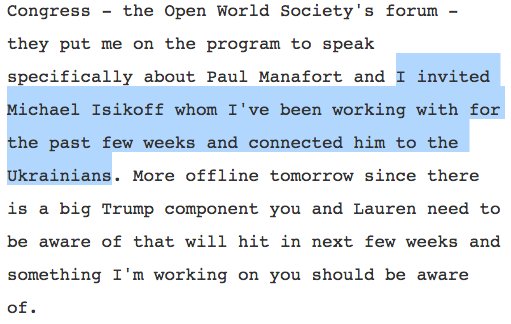 Thanks to:
http://truthfeednews.com