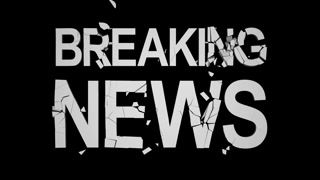 Shooting Outside NSA Headquarters – Three Shot
News Commentary
By Jim E | February 14, 2018 8:45AM
Breaking news this morning as there was a shooting outside the National Security Agency in Maryland. Initial reports indicate that three people have been shot.
From NBC:
A shooting investigation is underway at the National Security Agency (NSA) in Fort Meade, Maryland, officials said Wednesday morning.
Anne Arundel County police tweeted just before 7:30 a.m. referencing the "possible shooting near NSA," but it said it was not the lead agency investigating the incident. The Anne Arundel and Fort Meade fire departments tweeted they were also assisting in the investigation.
From Chopper4, police could be seen surrounding a handcuffed man who was sitting on the ground. Nearby, a black SUV with bullet holes through its windshield appeared to have crashed into a concrete barrier at one of the facility's secure vehicle entry gates.
You can learn more details here:
The FBI is being mum on the shooting because of security concerns. We don't know a whole lot of information about the shooting at this time. Below are some more details on the shooting, providing all we know at this time:
President Trump has been informed about the situation. The NSA released no immediate information, the FBI said it was sending people to the scene.
But this is not the first time an incident has been reported at the gate.
In 2015, a 27-year-old transgender woman who went by the name Mya was killed, and a passenger was wounded, when police opened fire after the pair tried to gain unauthorized entry at an NSA gate at Fort Meade.
MORE HERE: https://thepoliticalinsider.com/nsa-shooting/?utm_medium=email&utm_source=criticalimpact&utm_campaign=TPI_breaking_newsletter_2_14_2018&utm_content=8defbef99449296aa6473c7b9fa19141&source=CI
Thanks to: https://thepoliticalinsider.com