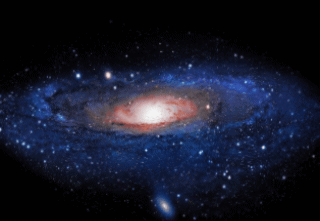 Veterans on Patrol Uncover #ChildTrafficking Network in #Tucson! #OperationBackyardBrawl #WhereAreTheChildren
Consciousness Of Economic
PurpleSkyz
Admin
June 4, 2018
by
Starship Earth: The Big Picture
BREAKING & Being Censored: Child Sex Trafficking Camp in Arizona Tied to Clintons & Rothchilds UPDATE 1 [videos]
https://youtu.be/yx5WFukfrIo
https://youtu.be/b1x1q7btoNw
Many additional tidbits and links below the fold.
UPDATE 1
Tucson Police say they have no evidence of human trafficking at bunker near I19 and Valencia
Veterans on Patrol Uncover #ChildTrafficking Network in #Tucson! #OperationBackyardBrawl #WhereAreTheChildren
Phi Beta Iota:
Second link above is vital reading.  Graves, boxes of toys, and more — and the police say this is not evidence?  Strongly recommend complete reading of second link above — ties everything together.
RELATED:
Joachim Hagopian: Pedophilia & Empire – Satan, Sodomy, & the Deep State UPDATE 21 Chapter 17
Pedophilia @ Phi Beta Iota
---
Original Post
Sex trafficking area found a couple of days ago is gaining traction and is being removed from websites (especially reddit) Rothschilds involved heavily so no surprise.
Removed thread:
https://www.reddit.com/r/The_Donald/comments/8oc8hi/breaking_child_sex_trafficking_camp_discovered/
Removed thread:
https://www.reddit.com/r/The_Donald/comments/8ochly/breaking_child_sex_trafficking_camp_discovered/
Bans thrown out to tons of people participating or questioning the mods.
Latest update from a woman that was just up there:
I wanted to write a post and outline a few things regarding the camp that was discovered earlier this week.
If you have further interest in what is going on, please like the page for VOP as they are updating often.
I know many of you are concerned about the safety of going down there and I can only say that these are trained veterans that all made it back from deployments to "the sandbox" they protected our lives over there and now they are protecting us here. Never once was I scared. We are actually here now.
VOP's motto is "God's got my six"
They are straight down the middle Patriots that are not militia, not radical anything (not radical left, not radical right not radical religious).Many of them have only had a few hours sleep the past 6 days and they are still very passionate about protecting children… all children.
They happened upon this camp while out searching for homeless vets that may need some help or services.
They were deeply concerned and called in others that have expertise in this area. Experts have confirmed that this is a child sex trafficking camp.
Craig Sawyer and his team are experts at this and they have been down here and have confirmed that this is undeniably a child sex trafficking camp.Mark and I have been down here and I know nothing about sex trafficking camps and I don't WANT to believe it, but yet it's undeniable. I have seen quite a few homeless camps and this is altogether different.
VOP happened on this camp and tried for 3 days to get officials down here to gather evidence.I asked what we could tell you and they said:They are not tampering with evidence.The most critical or damning evidence has been collected and taken out per protocol, by VOP.
New evidence was just found and everyone is wearing gloves.
If the FBI and Homeland security wont come down and take all of this evidence then Thank the Lord these guys are. They are finding items that could lead to missing children.They have found log books, blueprints, drop books.Do you know that a child is worth $100k or more? And can be sold over and over and over again.
Please pray for these guys. That's all I can say.
The police have now blocked the gate access and arrested 2 volunteers who were at the gate but on public property."
https://i.imgur.com/24zafhC.jpg
https://i.imgur.com/cC3VvDf.png
https://i.imgur.com/Bgi2EXs.png
https://i.imgur.com/8mC61dr.png
https://i.imgur.com/3c5y4PY.png
https://i.imgur.com/iER9Urw.png
Ex-Military find possible human trafficking rape camp while searching for homeless vets to help.
Interesting Related Information:
– Land/location of camp is owned by CEMEX, a multinational cement and building materials company based out of Mexico
– CEMEX is a partner of the Clinton Global Initiative and $100million donor to the Clinton Foundation
– CEMEX linked to failed Haiti rebuilding contracts
[url=http://haiti-liberte.com/archives/volume8-26/Five years post-quake.asp]
http://haiti-liberte.com/archives/volume8-26/Five%20years%20post-quake.asp[/url]
– CEMEX also co-owned by Bronfman-Rothschilds
https://www.belr.com/who-we-are/meet-the-team/
-Sara and Clare Bronfman donated -via their trust fund, Seagram heiresses- over $150 million to the NXVIM sex cult (an elite Hollywood "self help" group that was a front for forced human sex trafficking)
https://www.msn.com/en-us/news/us/the-'sex-cult'-that-preached-empowerment/ar-AAy0Ir7?li=BBnb7Kz
– CEMEX is under U.S. DOJ Investigation
https://oig.usaid.gov/sites/default/files/audit-reports/1-521-14-007-p_letter.pdf
– Emiliano Salinas is son of former President of Mexico
– Salinas is also an Ex member of NXIVM
http://www.nydailynews.com/newswires/entertainment/guru-stars-accused-coercion-remains-jailed-article-1.3932518
– Salinas worked for Lazard Investments
– Lazard Investments handled the restructuring of CEMEX
– Jonathan Rothschild is the Mayor of Tucson, AZ.
Source
Thanks to:
http://www.starshipearththebigpicture.com
Permissions in this forum:
You cannot reply to topics in this forum