Suicide Strangeness in 3 High Profile Elite Deaths
DISCLAIMER: THE FOLLOWING IS IN NO WAY MEANT TO IMPLY THAT THESE THREE PEOPLE  DID NOT KILL THEMSELVES. BUT WHEN I READ ABOUT KATE SPADE TAKING HER OWN LIFE THOSE PESKY ALARM BELLS WENT OFF IN MY HEAD. TODAY THE ANNOUNCEMENT OF ANTHONY BOURDAIN AND THEN THE SISTER OF THE DUTCH QUEEN,
INES ZORREGUIETA, HAD ME THINKING. SO ALLOW ME TO POINT OUT SOME STRANGE COINCIDENCES THAT "HIT" ME FOR YOUR CONSIDERATION.
* The first death of Kate Spade, sister in law to actor David Spade was reported June 6th. Which is the day that Bilderberg 2018 Satanic Ritual yearly started.

* All three of these people had ties to the Clinton's in some manner.

* All three left behind a spouse and a daughter.

* All three hung themselves.
Clinton Foundation Haiti Connection To Designer Kate Spade's Death
June 6, 2018 By Sheep Media
Enlarge this image
Designer Kate Spade was found dead of an alleged suicide in her apartment Tuesday, June 5th.
Kate Spade was known as a major designer in the fashion industry, she was also the sister-in law of comedian David Spade, and Emeritus Chair of the New York Centre for Children. Spade had partnered with the Clinton Foundation on at least two major projects.
The designer had helped operate a media campaign for The Clinton Foundation's No Ceiling Initiative. Kate Spade also worked with the Clinton's in Haiti, sending representatives to deal with Haitian business owners on Clinton's behalf.
READ MORE: Report: UN Peacekeepers Traded Relief Aid For Sex With Women In Haiti https://www.oom2.com/t55615-clinton-foundation-haiti-connection-to-designer-kate-spades-death
Anthony Bourdain Commits Suicide
Enlarge this image
Click to see fullsize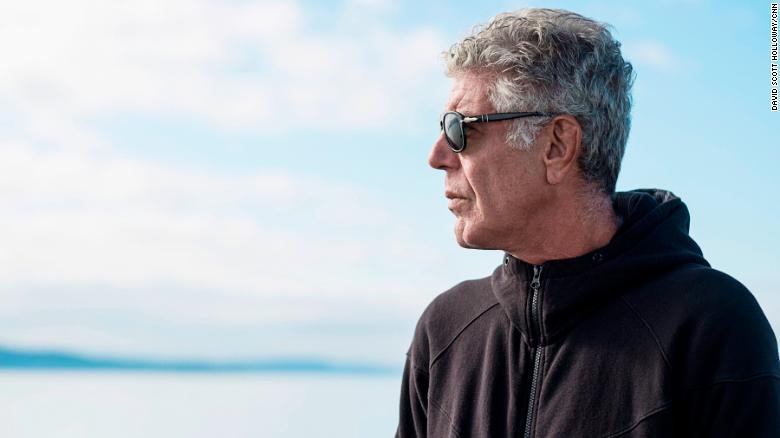 CNN's Anthony Bourdain has committed suicide at the age of 61, according to the network.
CNN released the following statement on the death of the "Parts Unknown" host early Friday morning:

It is with extraordinary sadness we can confirm the death of our friend and colleague, Anthony Bourdain. His love of great adventure, new friends, fine food and drink and the remarkable stories of the world made him a unique storyteller. His talents never ceased to amaze us and we will miss him very much. Our thoughts and prayers are with his daughter and family at this incredibly difficult time.
Bourdain was found unresponsive in his French hotel room, where he was preparing to film an upcoming episode of "Parts Unknown."
Reactions quickly poured in from across the internet.
This is a developing situation.
https://www.oom2.com/t55637-anthony-bourdain-commits-suicide
Anthony Bourdain goes after Hillary over Weinstein comments
By Lia Eustachewich
October 12, 2017 | 11:39am
Anthony Bourdain and Hillary Clinton Getty Images
Anthony Bourdain blasted Hillary Clinton as "shameful" and "disingenuous" over her comments on CNN about Harvey Weinstein.
In an interview with CNN host Fareed Zakaria set to air in full Sunday morning, Clinton said she was "just sick" over the Weinstein allegations.
"I was shocked. I was appalled. It was something that was just intolerable in every way," Clinton said of Weinstein, who's donated to both her presidential campaign and Clinton Foundation. "You know, like so many people who've come forward and spoken out, this was a different side of a person who I and many others had known in the past."
Clinton added that while it wasn't possible to give back Weinstein's donations, she'd donate them to charity.
Bourdain – whose girlfriend Asia Argento claimed the fallen movie mogul forcibly performed oral sex on her in 1997 – bashed the former presidential hopeful in a series of tweets Wednesday.
"And I have to say, Hillary's interview with Fareed Zakaria was shameful in its deflection and its disingenuousness," the celebrity chef said.
"Know what Hillary Clinton is NOT? She's not stupid. Or unsophisticated about the world. The Weinstein stories had been out there for years."
He also added that she gave a "terrible response to questions about a 'friend' who's been tormenting women for decades" – and said her interview was a "real disappointment" and "uninspiring."
"Secretary Clinton was one of the most intelligent, well prepared, well-briefed politicians ever. So, yes. I'd hoped for a better response," Bourdain said.
Clinton told Zakaria that she "certainly didn't" know about Weinstein's decades of alleged sexual harassment and abuse toward women.
"I don't know who did, but I can only speak for myself, and I think speak for many others who knew him primarily through politics," she said.
The "Parts Unknown" host, whose show appears on CNN, tweeted his support for Argento, as well as other Weinstein accusers, including Rose McGowan.
"@AsiaArgento I am proud and honored to know you. You just did the hardest thing in the world," he said.
Dutch Queen's Sister Found Dead, was Linked to Rothschild, UN Research, Argentina Youth Program
Ines Zorreguieta, 33, sister of Dutch Queen Maxima was found dead in her apartment in Buenos Aires. Zorreguieta had died of an alleged hanging, which a palace spokesman described as a "suspected suicide." Queen Maxima has cancelled all upcoming engagements and will be travelling to Argentina for her sisters funeral. The Zorreguieta family was both controversial and extremely well connected. Queen Maxima was a recent attendee of the Davos conference, as spotted by a reporter from The Telegraph at the 2016 meeting who described seeing, "Nat Rothschild and HM Queen Maxima of the Netherlands mingled with Marc Bolland, the outgoing chief executive of Marks & Spencer, Jamie Dimon, the chairman of JP Morgan, and Sir Mike Rake, the chairman of BT Group, to name but a few." Jorge Zorreguita, father of both Ines and Queen Maxima, was Argentina's Agricultural Minister under the regime of General Jorge Rafeal Videla, who was responsible for "large-scale human rights abuses and crimes against humanity that took place under his rule, including kidnappings or forced disappearance, widespread torture and extrajudicial murder of activists and political opponents as well as their families at secret concentration camps. An estimated 5,000[1]-30,000[2] political dissidents vanished during this period." Ines Zorreguita was a psychologist who had worked as a researcher for the United Nations, and for Argentina's Ministry of Social Development, related to the National Secretariat for Children, Youth, and Family. Zorreguita's Ministry of Social Development, also ran a program with PepsiCO and FUNDES starting in 2016, which according to Pepsi's website "Together with FUNDES Latin America, PepsiCo will offer professional training and will seek to integrate women into local value chains, as employees or entrepreneurs. PepsiCo Latin America will also aim to create local public-private networks to guarantee the sustainability and growth of the program, while FUNDES Latin America will create a digital platform that will serve as a center to train women and create a link with them."
https://www.oom2.com/t55648-dutch-queen-s-sister-found-dead-was-linked-to-rothschild-un-research-argentina-youth-program
Bilderberg 2018 Annotated Members List
Posted by Lou on June 6, 2018

Source linkWith permission fromvidrebel.wordpress.comby horse237 June 6, 2018The former CEO of Kissinger Associates, David Rothkopf , wrote Superclass in which he said the world was ruled by Thirty Families and their 6,000 Minions. For several years I have written brief bios of the men and women attending Bilderberg thinking that insights into the Minions of the multi-billionaire families they represent will give us a clue as to what they plan to do to us in the near future.The key topics for discussion this year include:


Populism in Europe

The inequality challenge

The future of work

Artificial intelligence

The US before midterms

Free trade

US world leadership

Russia

Quantum computing

Saudi Arabia and Iran

The "post-truth" world

Current events

https://www.oom2.com/t55591-bilderberg-2018
I am certain that as this unfolds more weird coincidences will be able to be added to the points above.

Maybe I just have an over active imagination from posting this kind of info for the last 7 years but this just does not feel right. Let me know what you think...

Thanks for reading!
Debra :)