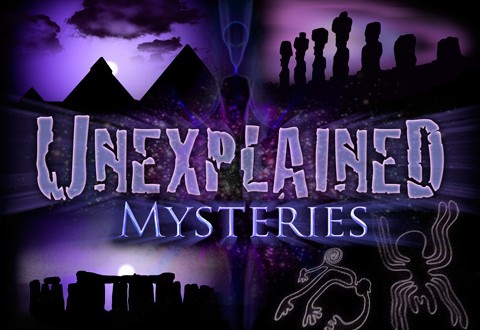 https://youtu.be/4Ru0YYzNuYo
Mystery History
Published on Jun 10, 2018
Patreon:
https://www.patreon.com/MysteryHistory
Facebook:
https://www.facebook.com/MysteryHisto...
Twitter:
https://twitter.com/Mysterytweetery
Steemit:
https://steemit.com/@mysteryhistory
Narration By Don Moffit:
www.DonMoffit.com
Easter island, undoubtedly one of our favourites ancient places, not only does its existence resonate with the mission of our channel, but its volumes of compelling stories, legends, and still existing ruins, makes it one of the most intriguing places to explore anywhere on earth. Not only are there legends of a magical earth-force known as "manna," having once been responsible for the as yet, unexplained movement and placement of the gigantic Moai statues, that can be found littering the coastlines, but there are also endless tales of astonishing bravery, often attached to feats of survival… It is believed that over its long history, several catastrophic population crashed have befallen the islanders. One in particular, according to the geology of the island, took place a very long time ago… Once covered in thick forests, dense trees fed by the fertile lands which surround the now extinct volcano, that actually once formed the landmass of Easter. At some point within antiquity, these forests experienced extreme and rapid deforestation, it is currently not known what happened to the wood acquired, but it is possible that just like the enormous statues, and indeed the inhabitants at the time, were buried under landslides, which occurred after the forests were felled. The island of Easter is in fact, an entire buried treasure, the inhabitants at the time of this deforestation, and quite possibly their entire existence was once buried under enormous landslides, these remains, possibly preserved under several metres of earth still found upon the island. Whats compelling regarding the buried remains, is that they could indeed be those of the people, who were once responsible for movement of the statues. A fragment of a civilisation that we have long stated, is not a mere few thousand years old, but very possibly a pre-ice age, world-going, highly advanced civilisation, once capable of moving stones we are yet to explain the placements of. Could there quite possibly be perfectly preserved, highly advanced ancient ruins, buried under many metres of earth all over the extremely remote Easter islands? Furthermore, could there actually be existing evidence, or possibly, the lost technology responsible for moving such stones, still within the reach of being publicly exposed, and out of the reach of conspiratorial powers who would, if capable of such a task, excavate such sites and hide away and controversial features?… Whats buried on Easter island? Could it ironically turn out to actually be a metaphysical Easter Egg, a valuable jewel in the crown of alternative, antiquarian researchers the world over? Easter island is undoubtedly an incredible place, and one which still has much to show the world regarding our past. Its an amazing thought, that a tiny place, thousands of miles out within the ocean, could hold an ancient secret, capable of affecting all of us.
https://en.wikipedia.org/wiki/Easter_...
http://www.maxresistance.com/mana-the...