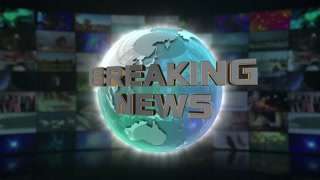 Late Breaking News: Trump Advisor Heart Attack & Craig Sawyer Implicated in CIA Clandestine Op & Sky Trumpets Near Kilauea [videos]

This video uploaded earlier by Timothy Holmseth was taken down and is now back on ThemTube. Thanks for the heads up, B. Very interesting.
This raises again the Bill Hicks/Alex Jones $100K donation to Sawyer for Veterans4Child Rescue, a not-for-profit organization in which Sawyer claims he arrests federal agents. Really? That sounds odd, doesn't it?
What if the organization is the opposite to what is claimed, like most deep state organizations?  ~ BP
Craig 'Sawman' Sawyer says Vets 4 Child Rescue is "arresting federal agents" – CLANDESTINE
https://youtu.be/j3Iimi30-KE
Trump Advisor Suffers Heart Attack
http://trumptrainnews.com/articles/trump-advisor-suffers-heart-attack
---
And you will want to watch this one. It may sound hokey, but we've heard these sounds before across the world and no one has adequately explained them. Some refer to the sounds as Gabriel's trumpet. This is really freaky, esp. if you're hearing it for the first time. Is it exotic weapons? We don't know and no one's sayin'.
The satanists running things believe certain biblical events have to happen for their prophecies to unfold. Are they trying to pull something off with their black magic, as usual? Crazy. Hopefully Gabby is heralding in the end of the cabal and our Golden Age.  ~ BP
"TRUMPET" HEARD RIGHT NEXT TO VOLCANO ERUPTlON
https://youtu.be/8MUOZYjM4uk
Thanks to: http://www.starshipearththebigpicture.com