Enormous 4 mile long iceberg filmed breaking from Greenland glacier
By
zIKY
-
July 11, 2018
© Denise Holland
---
The moment a giant iceberg measuring 4 miles (6 km) in length broke off from a glacier in Greenland, sending huge chunks of ice crashing into the sea, was captured on camera by a team of scientists.
Denise Holland, from New York University, filmed the fragmenting Helheim Glacier on June 22, while researching the causes of rising sea levels around the world.
The remarkable timelapse footage of the phenomenon, also known as calving (the breaking off of large blocks of ice from a glacier), condensed the 30 minute process to just 90 seconds.
https://youtu.be/CFixOIV6InM
"
Global sea-level rise is both undeniable and consequential
," said research team leader David Holland. "
By capturing how it unfolds, we can see, first-hand, its breathtaking significance
."
The team measured a four-mile area in middle Manhattan, NYC, to illustrate the monumental size of the iceberg.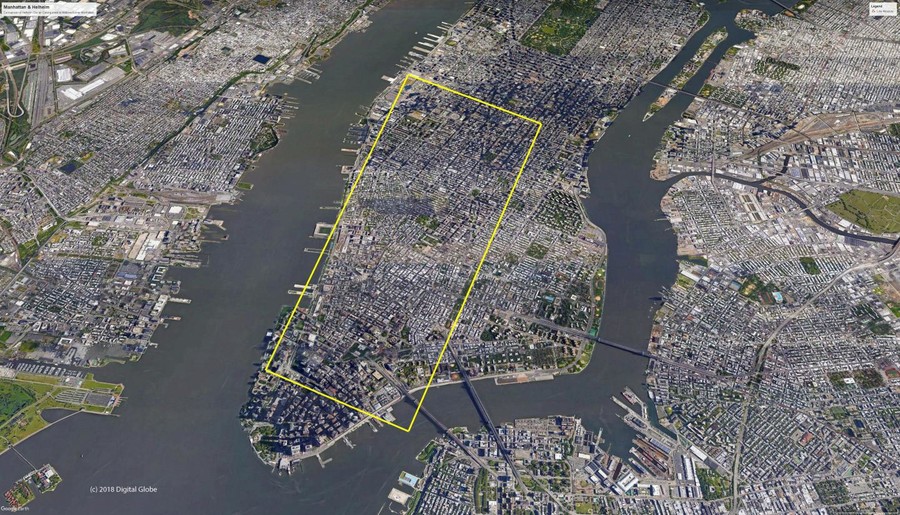 © Google Earth / Denise Holland
---
Calving is expected to become a much more frequent occurrence as rising global temperatures continue to melt ice caps. A 2017 estimate suggested that a collapse of the entire Western Antarctic Ice Sheet would result in a 10-feet-rise in sea level – enough to overwhelm coastal areas around the globe, including New York City, according to the researchers.
The team say they are continuing to study the causes of rising sea levels in an effort to help predict and plan for climate change. 
Source: https://www.rt.com
Thanks to zIKY at: http://awakeandaware.ca