Trump ambassador 'lobbied Britain on behalf of jailed right-wing activist Tommy Robinson'
UK warned of criticism from US if Robinson not treated more 'sympathetically'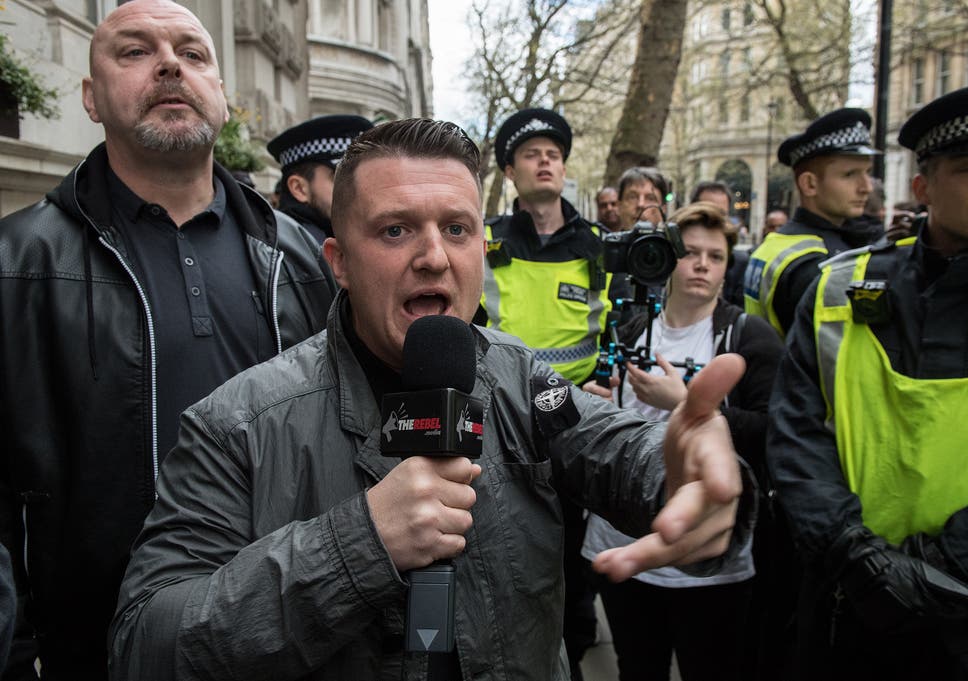 A US diplomat complained to the British ambassador about the jailing of right-wing activist Tommy Robinson, according to reports.
Sam Brownback, Donald Trump's ambassador for international religious freedom, suggested the UK should be more "sympathetic" to the former leader of the English Defence League, it is claimed.
During the meeting in Washington DC in June, Mr Brownback even warned Sir Kim Darroch that the Trump administration might publicly criticise the UK's handling of the case.
ADVERTISING
inRead invented by Teads
The US attempt to lobby on behalf of Robinson was described as a "disgrace" by anti-racism group Hope not Hate.
"Maybe we shouldn't be surprised given Trump's racist rants this week but this move should shame the White House," the group tweeted.
Independent - Daily Highlights
Watch Full Screen
Robinson, whose real name is Stephen Yaxley-Lennon, was jailed for 13 months for committing contempt of court with a Facebook Live video broadcast from outside Leeds Crown Court on 25 May.
Read more


Why was Tommy Robinson jailed?

Tommy Robinson and pro-Trump marches prompt fears of violent clashes

Far-right 'using Tommy Robinson's imprisonment to reorganise'

The case the 35-year-old was discussing was subject to blanket reporting restrictions imposed under the Contempt of Court Act to ensure that three linked trials did not collapse.
It was Robinson's second such offence, after he was given a suspended sentence for committing contempt by attempting to film defendants during a rape trial in Canterbury in May 2017.
The Reuters news agency said its report of the meeting between Mr Brownback and Sir Kim was based on information from a British official and two sources close to the organisers of a pro-Robinson demonstration in London on Saturday.
Their sources said Robinson's supporters had been in touch with the Trump administration and are concerned that he could be attacked by other prisoners.
A US State Department spokesman claimed the "characterisations" of Brownback's meeting with Darroch were "completely false".
The British Embassy made no comment about the report of the meeting.
The Tommy Robinson protest: in pictures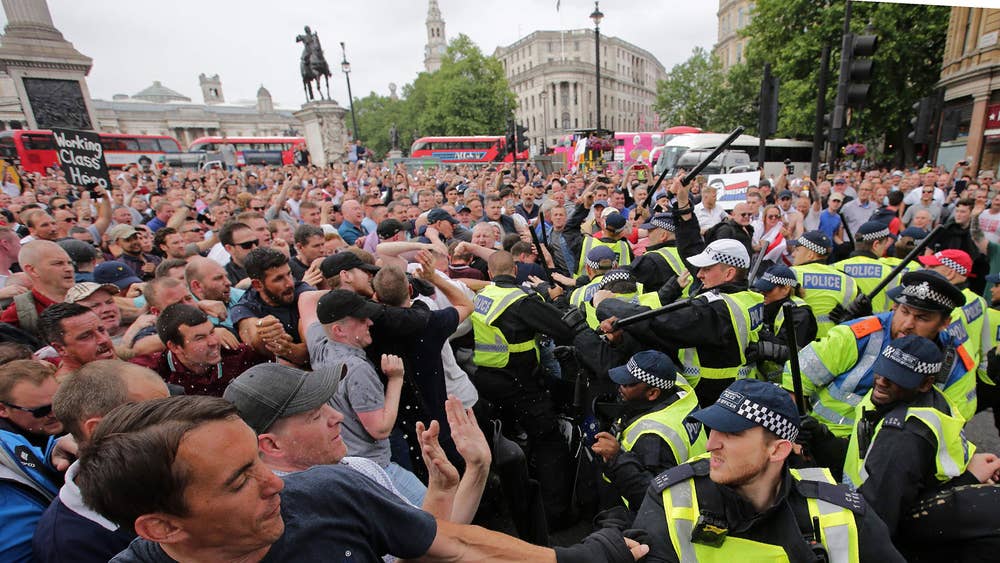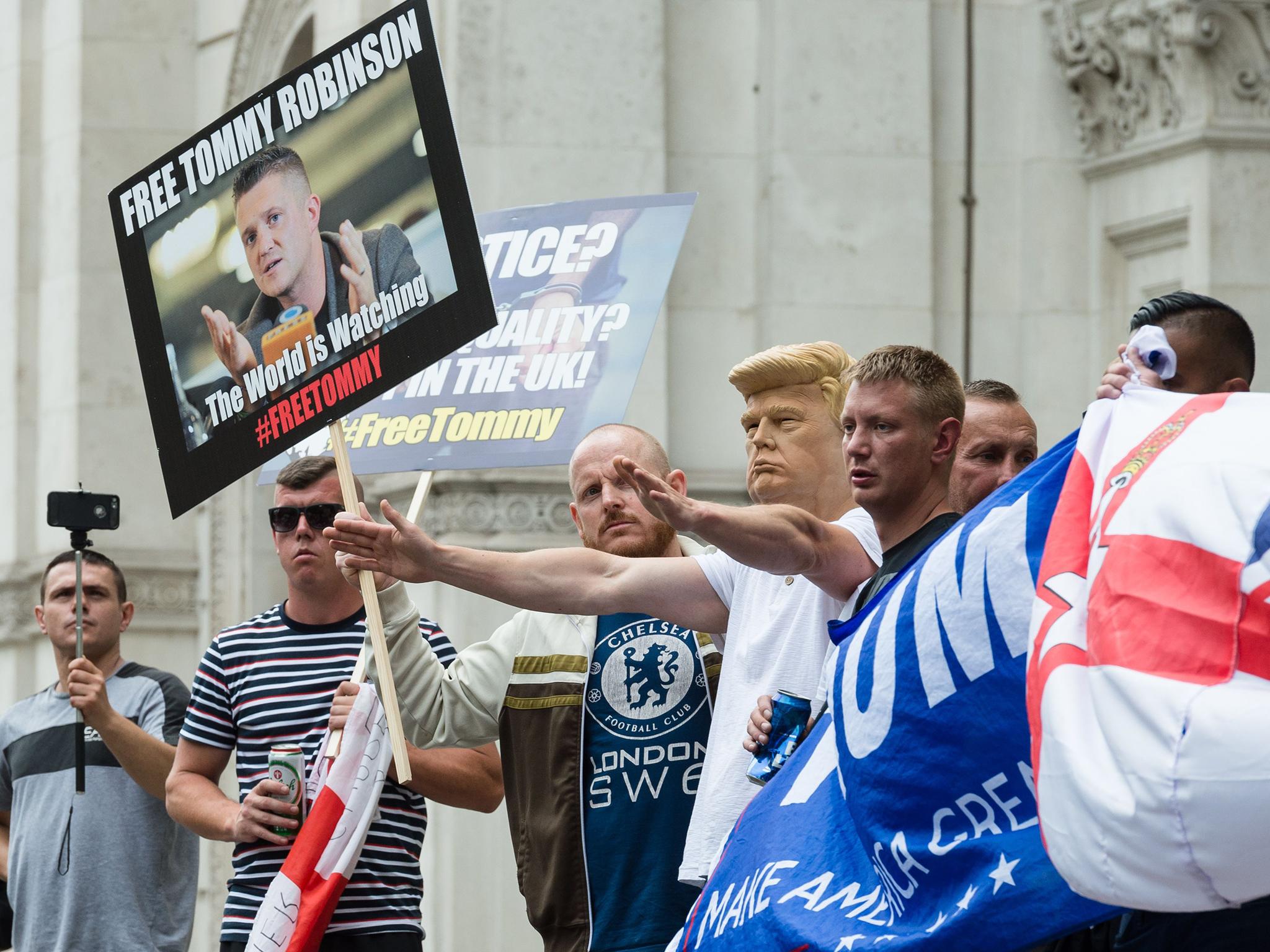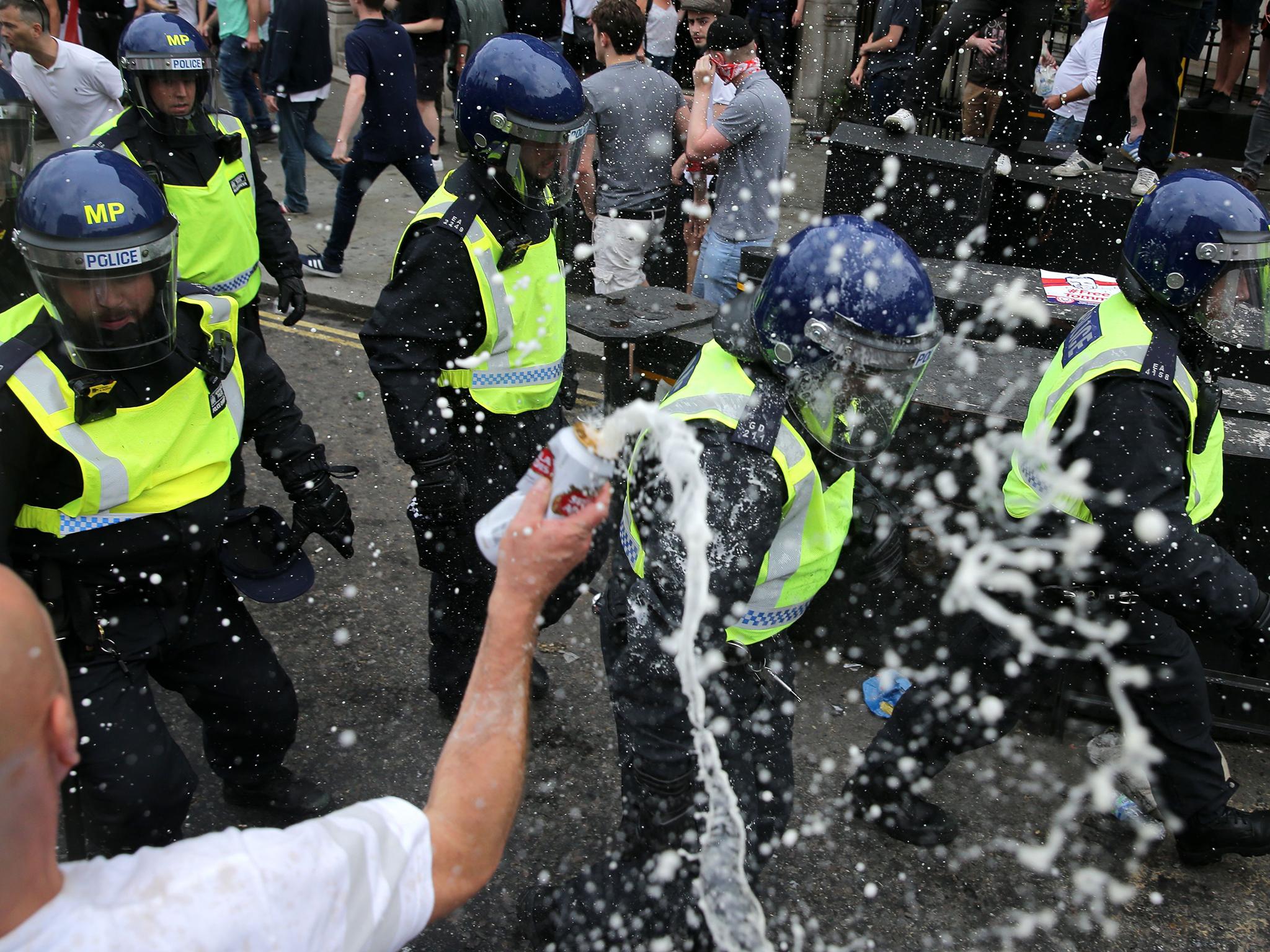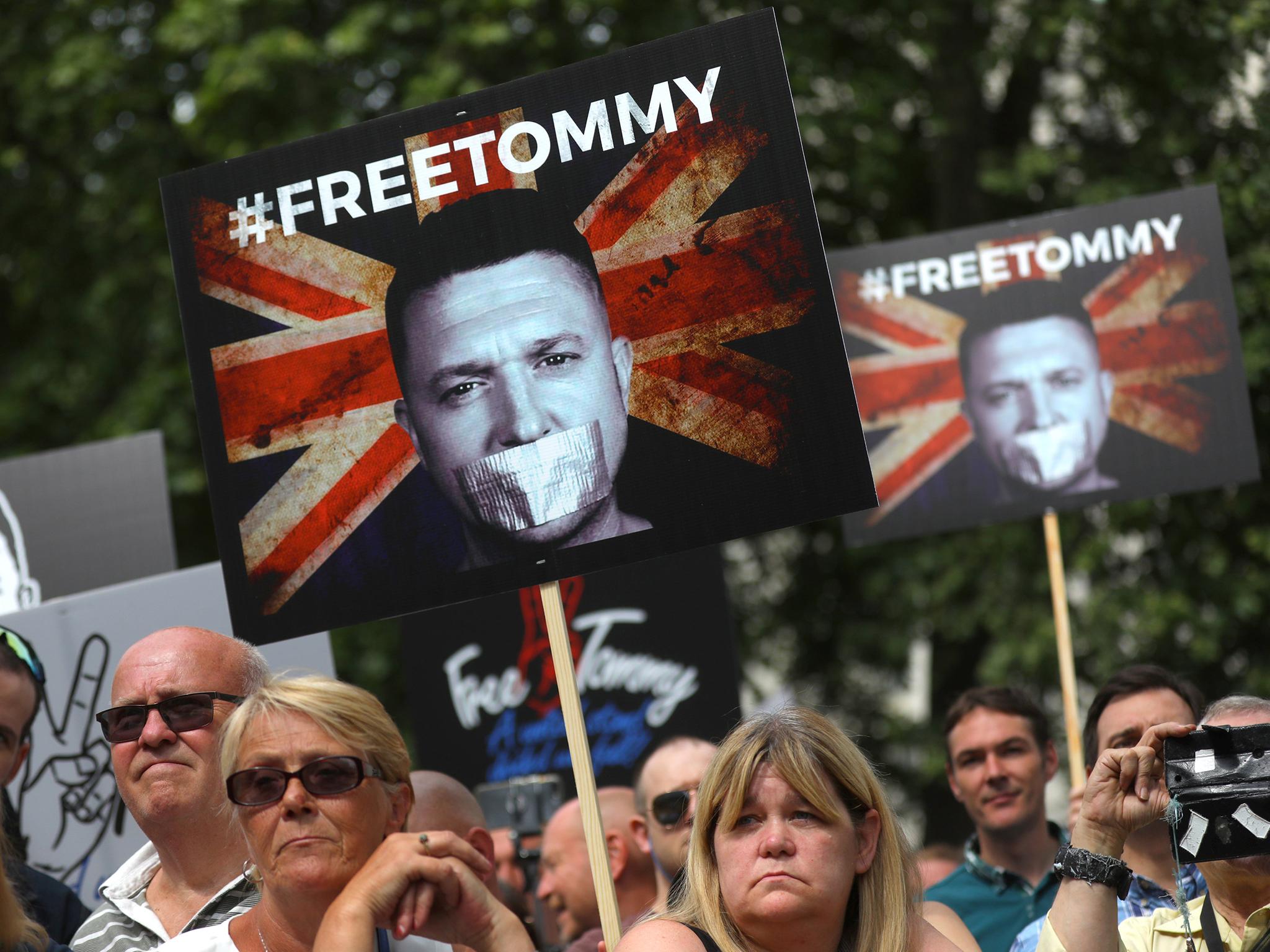 A US group, the Middle East Forum, claims it is sponsoring and organising the "Free Tommy Robinson" demonstration on Saturday.
Police have imposed restrictions on the protest march in support of Robinson and another march welcoming Donald Trump to the UK "in order to prevent serious disorder and disruption to Londoners".
The two groups will be allowed to meet in Whitehall for a series of speeches on Saturday afternoon.
A "Free Tommy Robinson" event last month saw metal barriers and bottles being thrown at police.
Thanks to: https://www.independent.co.uk