Boys rescued from Thailand cave leave hospital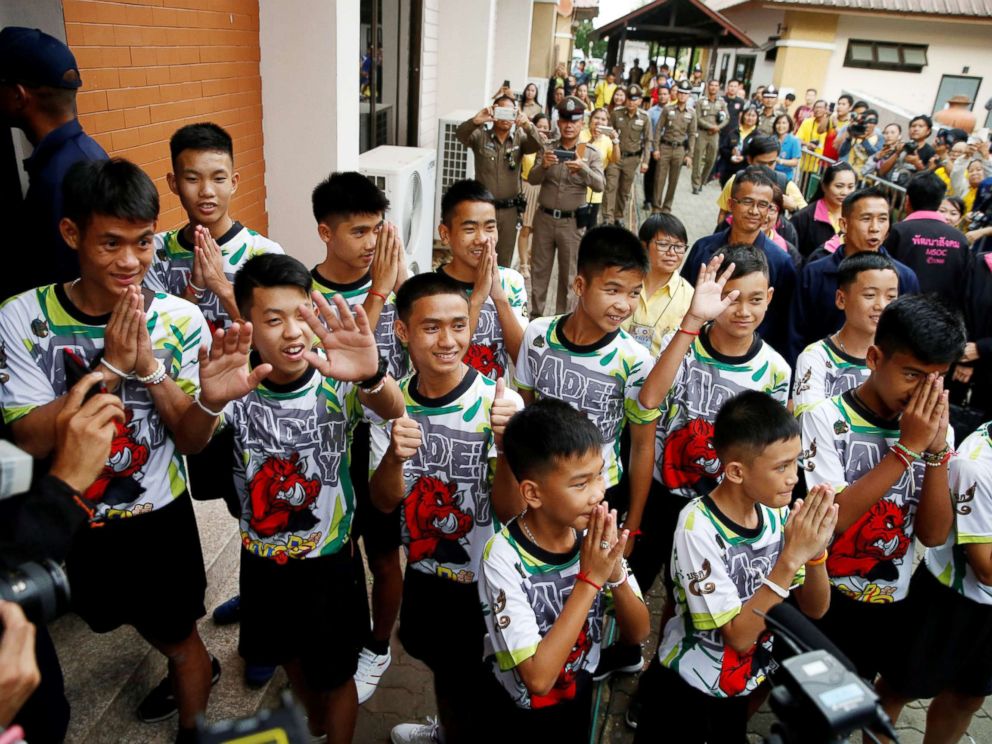 July 18 (UPI) -- Twelve boys and their soccer coach rescued from a flooded Thai cave this month were discharged from Chiangrai Prachanukroh hospital Wednesday.
The Wild Boar soccer team faced a flood of news media as they were whisked into a waiting van to take them to a news conference, where they clarified a few things.
The boys and their coach were rescued in three groups last week from Tham Luang Nang Non cave over a three-day period, making the final group's time in the cave to be 18 days.
The team's coach, 25-year-old Ekkapol "Ake" Chantawong, had led the squad into the cave on June 23 as a team-building activity. They planned to be in the cave for just an hour, but flood waters forced them deeper into the cave until they were stranded.
During the news conference, Ake said once they became trapped, they tried to swim their way back but had to turn around. News reports had said the boys could not swim, but Ake clarified and said they could all swim, which is something they do after soccer practice.
The coach said the group did not hear the rain outside but heard rising water, so they moved backwards through the cave thinking there would be an alternate route out. They believed the water might recede the next day.
To stay alive, the boys drank water that was dripping from the walls of the cave, their coach said.
The boys are in good condition and despite some weight loss, all team members are doing physically well and are gaining weight.
VIEW VIDEO HERE: https://www.upi.com/Top_News/World-News/2018/07/18/Boys-rescued-from-Thailand-cave-leave-hospital/3371531913882/?utm_source=dlvr.it&utm_medium=twitter
Thanks to: https://www.upi.com