QAnon Going Viral (and MSM is Beginning To Panic)
Posted on August 1, 2018 by David Nova 1 Comment
With the very public exposure of QAnon supporters at the Tampa Trump rally, the MSM is on red alert. Will MSM inadvertenlty provide massiive public exposure to QAnon intel drops? Things just got interesting!
---
Billboards Promoting 4Chan Conspiracy Theory 'QAnon' Pop Up Across America
Billboards next to Georgia and Oklahoma highways reference a farcical and ill-defined "Deep State" conspiracy theory — but who's paying for them?
MSM Source: Snopes.com, June 29, 2018
---
Q !CbboFOtcZs ID: 1c2bb0 No.2375029
Jul 31 2018 15:35:39 (EST)
Patriots1.jpg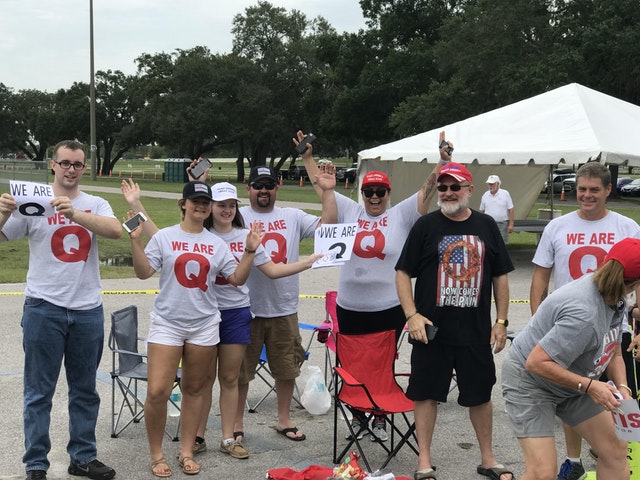 Patriots2.jpg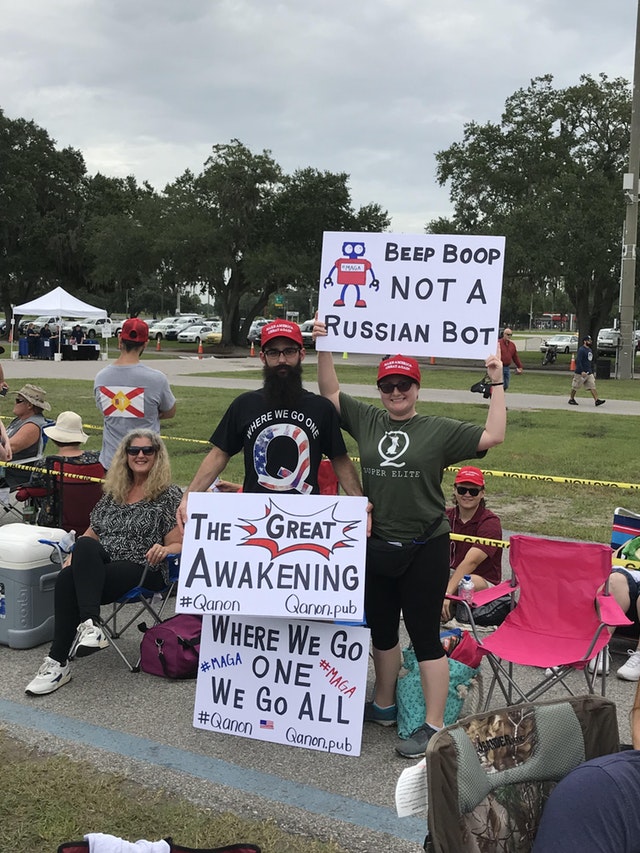 How often does the Presidential motorcade honk upon request?
https://www.youtube.com/watch?v=cl51wZVdwYA
#TryHarderMSM
#AskTheQ
Tampa Rally looking great!
WWG1WGA!
Q
https://youtu.be/cl51wZVdwYA
What is QAnon? Explaining the bizarre rightwing conspiracy theory
The sprawling internet theory, beloved by Trump supporters, has ensnared everyone from Tom Hanks to Hillary Clinton
MSM Source: The Guardian, July 30, 2018
Thanks to: https://deusnexus.wordpress.com