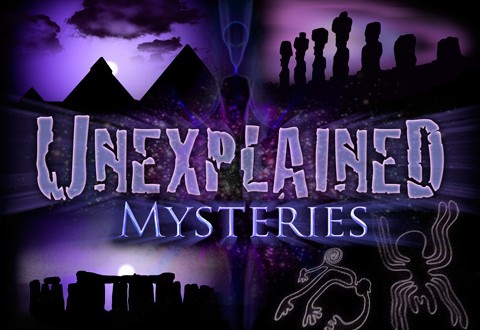 https://youtu.be/XGPyFXdSyJ0
Mystery History
Published on Aug 18, 2018
Patreon:
https://www.patreon.com/MysteryHistory
Facebook:
https://www.facebook.com/MysteryHisto...
Twitter:
https://twitter.com/Mysterytweetery
Steemit:
https://steemit.com/@mysteryhistory
Narration By Don Moffit:
www.DonMoffit.com
Who built the Belevi Mausoleum? There are many, as yet, unexplained ruins, which can be found within modern day Turkey. The temples of Baalbek, the Patara Pipelines, among many others, yet the Belevi Mausoleum, like the other, most astonishing ancient structures to be found here upon our earth, are quietly overlooked. It is a monumental ancient structure, located near Selçuk, in the Aegean province of Izmir. It is the second largest ancient mausoleum in Anatolia, which predictably, academia contends as a tomb, dated from the Hellenistic era, around the 3rd century BC. However, like many other, of the wondrous, ancient structures to be found within antiquity, it contains astonishing, precise, as yet unexplained architecture, indicative of a lost knowledge, thus, lost civilisation. The Belevi Mausoleum, has seemingly survived the eons, still possessing an array of compelling features, which fly in the face of current academic explanation. How did an ancient civilisation, even if, as academia claims, was placed a mere 2000 years ago, accomplish such precision within the stonework? Or indeed, accomplish such precision, in the placement of such enormous ancient stones? It is known as a tomb, because like many of the other structures, that were clearly of an astonishing stature, at earlier times within history, were undoubtedly chosen by leading individuals as their place of burial. With the ruler of the Seleucid dynasty, Antiochus II Theos, having been buried in Mausoleum. His nickname, meaning "God", was given to him by the residents of Miletus. He freed them from the rule of a tyrant named Timarch. Antiochus II died in 246 BC, allegedly poisoned by his first wife and cousin Laodice I. This body, and indeed his rather modern legacy, has allowed academia to claim a date to the construction, however, the advanced precision techniques involved in its original build, are fortunately still clear for all to see. Indeed, the Belevi Mausoleum could have once been the burial site of an important person, yet we feel that this original individual, dates from a time, far before anything, academia would ever permit the admittance of. The chamber, or sarcophagus of the mausoleum, precisely carved from solid rock, had a square plan, with a length of 29 meters and a height of 10 meters. From the outside, the rock obscuring the mausoleum was covered with marble slabs, the marble was traced to a quarry in the vicinity of Ephesus, yet to complete the decorations of the mausoleum, up to 2,500 cubic meters of marble had to have once been excavated… There was also once a second level, surrounded by 28 columns, although over the eons, this has virtually turned to dust. When completed, it would have formed a steep pyramid, with a statue crowning its top. Who built the Belevi Mausoleum? Was it once an elaborate ancient tomb? If so, who was buried there? It is undoubtedly, highly compelling.
https://en.wikipedia.org/wiki/Belevi_...
http://www.ascsa.edu.gr/pdf/uploads/h...