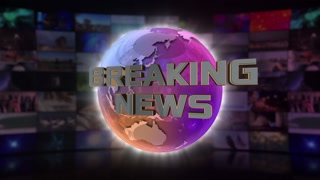 Shooting at Jacksonville Landing Entertainment Complex – Initial Report: Eleven Shot, Four Killed….
Posted on August 26, 2018 by sundance  
Jacksonville Landing is a central Jacksonville entertainment complex with a blend of restaurants, bars, and family entertainment.  According to local authorities a mass shooting event took place during a Madden Football video-game tournament, in/around the Chicago Pizza venue.  Early reports indicate 11 to 15 people were shot; and four people have been reported killed.  The shooting suspect is also deceased.
JACKSONVILLE, Fla. – Sources say at least eleven people have been shot and four are dead after a shooting at the Jacksonville Landing Sunday afternoon.
Jacksonville Police said one suspect is dead and they are finding people hiding in locked places, people are urged to stay calm and where they are. Swat is doing methodical search of Landing.
"We will get to you. Please don't come running out," said JSO via twitter.  Police urge everyone to stay away from the area because it is not safe.
Early reports say they were shot inside a game room at the Chicago Pizza and others may have been wounded in the gunfire.
Witnesses said they saw several people being taken out on stretchers.
We are being told that the wounded victims have been taken to Memorial Hospital and UF Health Hospital.
Several ambulances, firefighters and police officers are on the scene and roads are being blocked off downtown near the Jacksonville Landing.  (read more)
The shooting appears to have occurred inside a pizza restaurant that includes a bar dedicated to video games and other forms of gaming. The bar was in the middle of hosting the Madden 19 Southeastern Qualifier Tournament, which comes with a $5,000 prize.
On a video of a live stream shared online, individuals playing in the Madden NFL video game tournament are interrupted by a series of popping blasts and screaming. "What's he shooting with?" one person can be heard asking in the live-stream audio.
FYI, while the immediate Jacksonville Landing area is generally considered a family outing and/or entertainment venue relating to the Jacksonville Jaguars football team; the area surrounding it (the way in/out) is generally considered a
no-go zone
by those aware of the Safari Principle.
MORE HERE: https://theconservativetreehouse.com/2018/08/26/shooting-at-jacksonville-landing-entertainment-complex-initial-report-eleven-shot-four-killed/
Thanks to: https://theconservativetreehouse.com