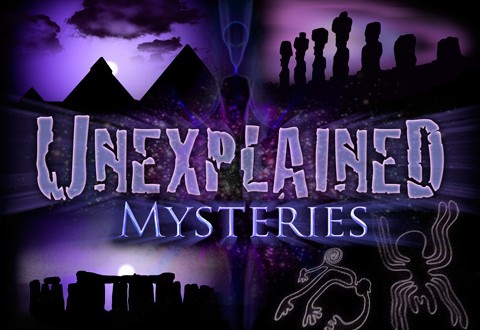 https://youtu.be/nPwArZZztNs
Mystery History
Published on Sep 5, 2018
Support Our Fight Against Academic Fallacies: Patreon:
https://www.patreon.com/MysteryHistory
Facebook:
https://www.facebook.com/MysteryHisto...
Twitter:
https://twitter.com/Mysterytweetery
Steemit:
https://steemit.com/@mysteryhistory
Narration By Don Moffit:
www.DonMoffit.com
Along with the many other unexplainable feats, undoubtedly left by a highly advanced, highly capable lost civilisation, there are the countless examples of extreme precision stone cutting. Not only is this remarkable past capability visible in their many stone walls, and fortresses alike, but also in their exquisite artwork. If we look upon the statues of ancient Egypt for example, the symmetry, along with the proportional precision present within their statues, is not only perfection personified but unquestionable far too advanced for the so called, academically claimed builders to have achieved. According the academics, along with their subsequent supposed accurate writings, these extraordinary feats of artistic perfection, were somehow, created by a group of individuals, who were merely equipped with copper tools… Not only is this claim clearly ignorant of reality, but to create such works of symmetrical accuracy, was unquestionably the work of a group of individuals, far more advanced than even that of the Victorians, let alone those who thrived along the banks of the Nile, more than 3000 years ago... Not only is this precision present along the Giza plateau, but it is also found at ancient sites all around the world… Masterfully created statues and structures, often carved straight out of stone bedrock, with such vision and artistic prowess, that many now presume that the individuals capable of such feats, must have had advanced machinery at their disposa. Most of ancient India for example, is created with such delicacy and exactness, that we today could only accomplish the same, with the utilisation of modern machines. Furthermore, many scholars and independent researchers, even a number of highly recognised academic Egyptologists, have reluctantly concluded that many of the basalt, gypsum, and other vases shaped from extremely hard stones, and indeed a number of multi ton sarcophagus lids, were indeed turned into the shapes we see them as today, on some kind of ancient, enormous lathe. This conclusion is made, regardless of the fact that to create such enormous stonework's on a lathe, would have undoubtedly been out of the realms of capabilities, for those who are currently claimed as their creators. Not only do the ornamental artefacts of Egypt and much further afield, strongly indicate machined working, but there is also overwhelming evidence of these same machines, reminiscent of modern stone cutting equipment, present all over the world. Yet conveniently, it is quietly ignored by the same individuals, who have supposedly unravelled the history of these sites. Puma Punku, Gizas basalt floor, other areas throughout Giza, Peru, Malta, the list goes on… All these sites not only indicate an advanced, highly capable constructor, but also possess countless marks, that as of yet, we can only explain logically as having been left by precision, quick rotation, stone cutting machinery. They are yet another overwhelming collection of evidence, which not only flies in the face of current academic explanation, but proof of an advanced, now lost civilisation, having once been responsible for these sites construction. They are, highly compelling.
https://en.wikipedia.org/wiki/Giza_py...
https://en.wikipedia.org/wiki/%C4%A6a...
https://en.wikipedia.org/wiki/Pumapunku
https://en.wikipedia.org/wiki/Sacsayh...
https://en.wikipedia.org/wiki/Machu_P...