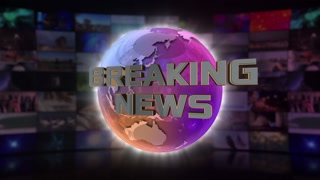 'SHOCK' Claim: Brett Kavanaugh 'Threw Ice' At Someone During A Bar Fight At Yale OMG!!!
Date: October 3, 2018Author: Nwo Report
The New York Times has ANOTHER allegation.
ByEmily Zanotti
The New York Times debuted an
explosive
new allegation against Supreme Court nominee Brett Kavanaugh Monday night, revealing that Kavanaugh was questioned for "throwing ice" at another patron during a "fight" at a New Haven, Connecticut, bar in 1985.
The Times apparently followed up on claims made by a North Carolina State University professor in a statement printed in the paper Monday morning, alleging that Kavanaugh drank heavily while a student at Yale and once took part in an altercation at a New Haven bar.
The professor, a former Yale classmate, claimed Kavanaugh "threw a beer" in someone's face after a heated exchange of words, that police eventually got involved, and that one of Kavanaugh's friends spent the night in jail.
Reporters obtained a New Haven police report detailing the "incident," only to discover that, while police were, indeed, involved, Kavanaugh was questioned for allegedly throwing ice in another patron's face "for some unknown reason," and that a student named Chris Dudley — not Kavanaugh — threw the beer glass, which hit the 21-year-old victim in the ear.
Dudley, the glass-thrower, issued a flat-out denial to law enforcement. Kavanaugh, according to the police report, refused to say whether he threw ice or not. "Mr. Kavanaugh was not arrested," the Times reports, because they are serious journalists.
The White House refused to comment on the new, shocking —
horrifying —
allegations. The professor, whose statement instigated the Times's investigation, says he has not been contacted by FBI officials investigating Brett Kavanaugh.
Thanks to: https://nworeport.me