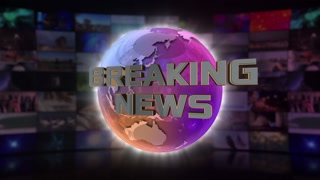 FBI Report Completed, McConnell Schedules Vote on Kavanaugh For Friday
News Commentary
By Rusty | Featured Contributor | October 4, 2018 8:35AM
The FBI investigation into claims of sexual assault against Brett Kavanaugh has reportedly concluded and Senate Majority Leader Mitch McConnell has already scheduled a cloture vote to proceed for this Friday.
McConnell announced on the floor that the Senate would receive the report (sources indicate it will be on Thursday morning), referring to it as a "supplemental background investigation," the seventh conducted by the FBI into Kavanaugh.
"This is now the seventh time the FBI has looked into Judge Kavanaugh's background," he announced. "And this information comes on top of what has already been one of the most thorough and most exhaustive Senate reviews of any Supreme Court nominee in the entire history of our country."
Democrats have complained that this seventh effort – which they demanded – is a "sham" because the FBI was given time constraints, even though Senator Dianne Feinstein withheld information for months before leaking it to the public.
McConnell doesn't appear to be playing footsie with the Democrats any longer, hemming and hawing, and allowing them to drag their feet on the process in the hopes of stalling confirmation past the midterms.
In other words, he's no Jeff Flake.
This is 'Cocaine Mitch' dammit, and he's about to get things done in spite of the Democrats' best efforts to oppose.
McConnell has filed a petition for a cloture vote, limiting debate on the Kavanaugh nomination and setting off a final 30-hour waiting period before the Senate could vote to confirm the nominee.
The move paves the way for a final up-or-down vote on confirmation as early as Saturday.
Democrats are predictably complaining about things being rushed.
Sources have already indicated that swift movement on the confirmation vote is warranted, Fox News host Sean Hannity revealed on his show yesterday evening.
Perhaps now wishy-washy GOP Senators like Flake can stop cowering in elevators, Susan Collins can stop whining about the President mocking an accuser for not getting her facts straight, and Lisa Murkowski can vote her conscience, knowing full-well Kavanaugh is a supremely qualified and honorable choice for the court.
MORE HERE: https://thepoliticalinsider.com/fbi-investigation-mcconnell-schedules-kavanaugh-vote/?utm_medium=email&utm_source=criticalimpact&utm_campaign=TPI_100418_Breaking_Newsletter&utm_content=8defbef99449296aa6473c7b9fa19141&source=CI
Thanks to; https://thepoliticalinsider.com