Public Petitions FDA to Investigate Gardasil Vaccine Fraud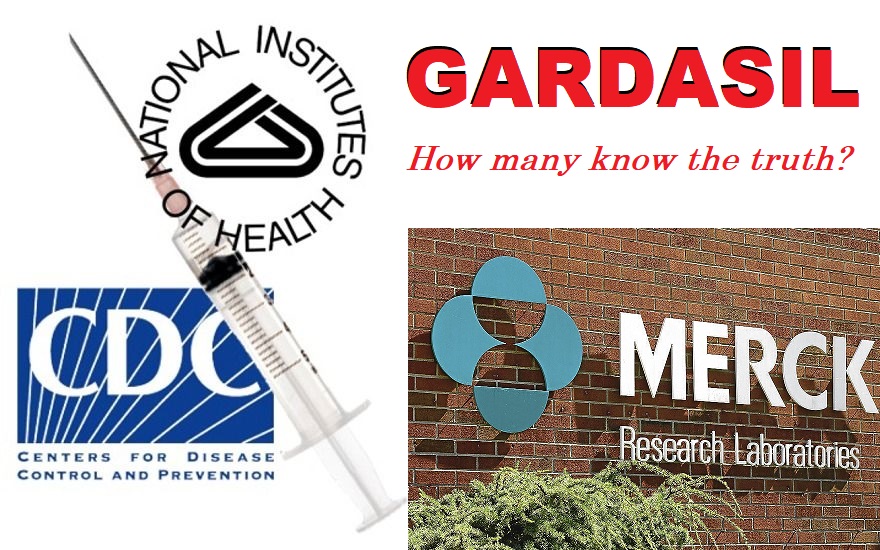 Open Letter to FDA Commissioner: Investigate Gardasil Clinical Trials
by SaneVax, Inc.
The following open letter to FDA Commissioner, Dr. Scott Gottlieb, calling for immediate investigations into many facets of the clinical trials for Gardasil sponsored by Merck was emailed today.
If you support this request, please leave a note in the comment section here that includes your name, title, and organization. Help the FDA understand how deeply concerned you are about the sanity of HPV vaccination programs.

Dr. Scott Gottlieb
Food and Drug Administration Commissioner
10903 New Hampshire Avenue
Silver Spring, MD 20993-0002
November 9, 2018
Dear Dr. Gottlieb:
Gardasil Vaccine Clinical Trial Investigation
This open letter, written on behalf of medical consumers around the world, is an urgent request for you to investigate potential malfeasance perpetrated by Merck during their clinical trials of Gardasil, the human papillomavirus vaccine that the FDA approved in June 2006. A new book,
The HPV Vaccine on Trial: Seeking Justice for a Generation Betrayed,
by Holland, Rosenberg, and Iorio, outlines at least four areas requiring the FDA's urgent attention. (A copy has been sent to you under separate cover.)
Protocol V501-018
Protocol V501-018 was the only controlled trial in the target age group of 9-15-year-olds. This Protocol is the basis for the only long-term safety and effectiveness research in this population.
Pediatric Infectious Disease Journal
and
Pediatrics
have published results suggesting that the vaccine is safe and effective after ten years of use. However, the FDA's June 2006 Clinical Review Table 210 (Appendix I) shows that the vaccine formulation in Protocol 018 contained only
half
the amount of Merck's adjuvant amorphous aluminum hydroxyphosphate sulfate (AAHS) compared to marketed Gardasil. This failure to compare the marketed vaccine, containing 225 mcgs of AAHS, against the carrier solution control, suggests the intent to mislead. It also suggests reckless overexposure of children worldwide who received the marketed vaccine to double the AAHS amount in Protocol 018, helping to explain the high level of reported injuries and deaths worldwide. An emerging scientific consensus finds that aluminum-containing vaccine adjuvants, including AAHS, likely cause a myriad of serious health problems. (Appendix II).
New Medical Conditions
About half of all clinical trial participants for Gardasil and Gardasil 9 reported "new medical conditions" during or immediately after receiving the vaccine series. (Appendix III). "New medical condition" is not a defined term in Merck's study protocol.  How is the FDA certain that "new medical conditions" that emerged after vaccination are not simply adverse reactions in disguise? What documentation did trial investigators provide to the FDA for "new medical conditions" as compared to "adverse reactions" or "adverse events"? How did the FDA evaluate these conditions in half of all previously healthy trial participants?
Protocol 015 Deprivation of Informed Consent
Documentation in
HPV Vaccine on Trial
shows that clinical trial subjects in Denmark received false information about Gardasil safety and the placebo used. The authors provide evidence from two clinical trial subjects, who reported that they did not give informed consent because of the false information they received about the placebo and vaccine safety profile. The deprivation of informed consent to these and potentially other subjects calls into question the ethics and legality of the clinical trials.
Use of an Undisclosed and Unapproved Adjuvant
The FDA has previously acknowledged that Gardasil contains HPV DNA fragments, despite earlier denials. Dr. Sin Hang Lee, who first detected the DNA fragments in both tissue samples and Gardasil vials, has theorized that these fragments are TLR9 agonists acting as an adjuvant, further boosting the vaccine's immunogenicity. This additional undisclosed and unapproved adjuvant, in combination with the AAHS adjuvant, makes the vaccine potentially more toxic and dangerous. Merck filed a TLR9 agonist vaccine adjuvant patent and joined with other companies to expand this adjuvant's commercial use. Dr. Lee has testified to the National Vaccine Injury Compensation Program on injuries arising from this undisclosed adjuvant. What is the FDA's knowledge of this technology and its use in the Gardasil vaccine?
Each of the issues noted above – Protocol 018, "New Medical Conditions," Protocol 015 Deprivation of Informed Consent, and Use of an Undisclosed and Unapproved Adjuvant – call into question the safety, ethics, effectiveness, and legality of Gardasil and Gardasil 9.  We are gravely concerned that the FDA failed to review the Gardasil clinical trials with sufficient rigor.
We hope to hear from you in the near future regarding a reopened, thorough investigation of the Gardasil clinical trials. Medical consumers worldwide will anxiously await your response.
Sincerely yours,
Norma Erickson,
President, SaneVax, Inc.
View attachments to this letter here.
Read this letter in Spanish here.
Read the full article at SaneVax.org.
More information about Gardasil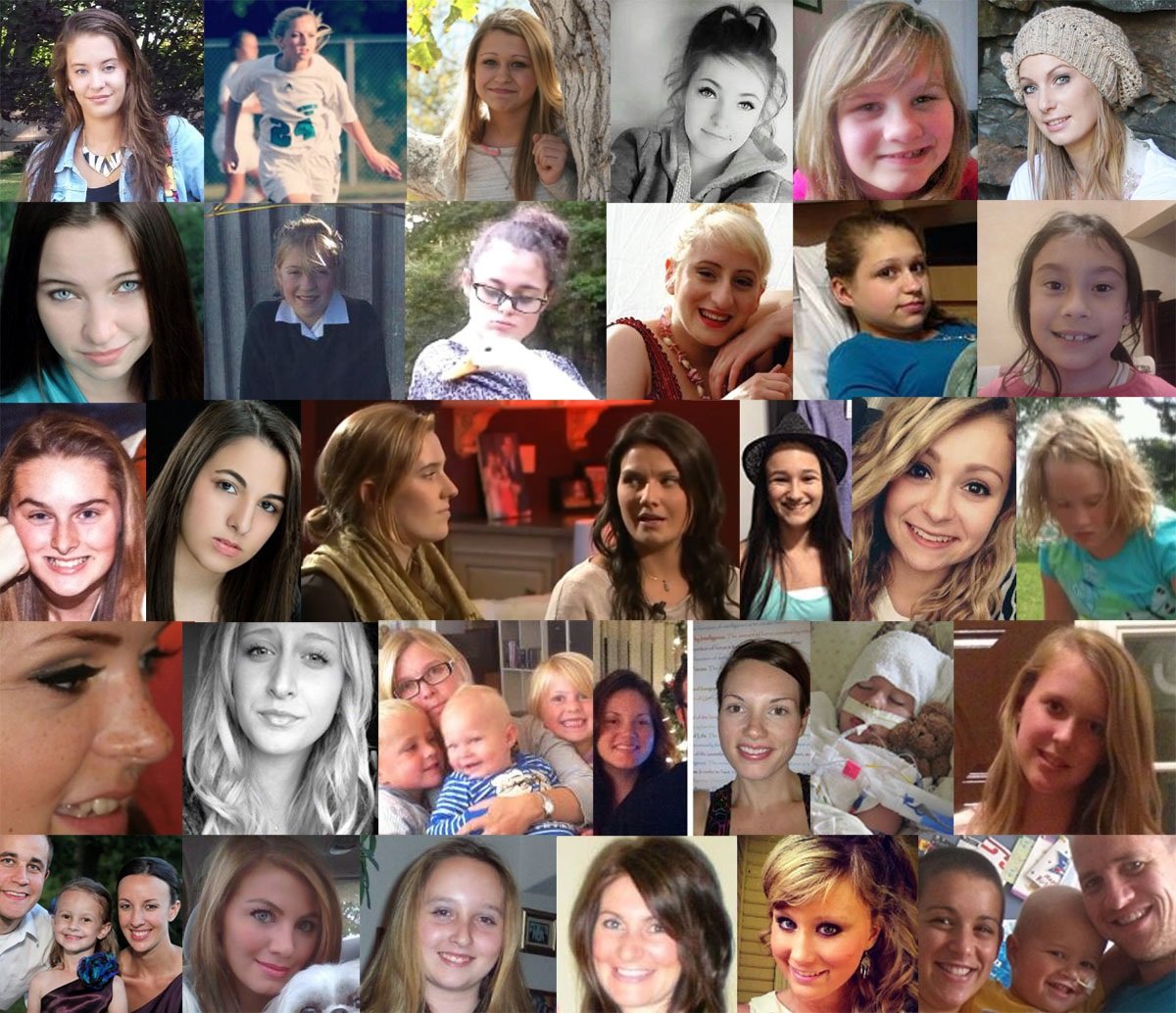 Illinois Teen Dies Three Weeks After Being Injected with HPV Gardasil Vaccine
California Nurse Gives Gardasil Vaccine to Own Daughter who Develops Leukemia and Dies
Infant Accidentally Vaccinated with Gardasil – Mother Blamed for Vaccine Injuries and Baby Medically Kidnapped
The Happy-go-Lucky Girl I had Pre-HPV Vaccine is Gone Forever
Iowa Girl Faces Death: Life Destroyed by Gardasil Vaccine
Gardasil Vaccine Given without Consent and Ruins Life of 14 Year Old Girl
After 3 Years of Suffering 19 Year Old Girl Dies from Gardasil Vaccine Injuries
Gardasil: The Decision We Will Always Regret
15 Year Old French Girl's "Descent into Hell" After Gardasil Vaccine – Wheelchair Bound and Paralyzed
The Gardasil Vaccine After-Life: My Daughter is a Shadow of Her Former Self
Gardasil: An Experience no Child Should Have to Go Through
I Want my Daughter's Life Back the Way it was Before Gardasil
Gardasil Vaccine: Destroyed and Abandoned
15-Year-Old Vaccinated by Force with Gardasil now Suffers from Paralysis and Pain
Recovering from my Gardasil Vaccine Nightmare
Gardasil: We Thought It Was The Right Choice
"HPV Vaccine Has Done This to My Child"
13 Year Old World Championship Karate Student Forced to Quit After Gardasil Vaccine
If I Could Turn Back Time, Korey Would not Have Received any Gardasil Shots
What Doctors Don't Tell You: Our Gardasil Horror Story
Family Fights U.S. Government over Compensation for Gardasil Vaccine Injuries
Gardasil: When Will our Nightmare End?
HPV Vaccine Injuries: "I Cannot Begin to Describe What it is Like to Watch your Daughter Live in Such Agony"
Gardasil: Don't Let Your Child Become "One Less"
The Gardasil Vaccine Changed Our Definition of "Normal"
Gardasil: I Should Have Researched First
"They've Been Robbed of Their Womanhood" – Local Milwaukee Media Covers Gardasil Vaccine Injuries
Gardasil: The Day Our Daughter's Life Changed
Gardasil: The Decision I will Always Regret
Gardasil Vaccine: One More Girl Dead
Gardasil: A Parent's Worst Nightmare
After Gardasil: I Simply Want my Healthy Daughter Back
Gardasil: My Family Suffers with Me
Gardasil Changed my Health, my Life, and Family's Lives Forever
Gardasil: Ashlie's Near-Death Experience
Gardasil: My Daughter's Worst Nightmare
My Personal Battle After the Gardasil Vaccine
Gardasil: The Worst Thing That Ever Happened to Me
A Ruined Life from Gardasil
HPV Vaccines: My Journey Through Gardasil Injuries
The Dark Side of Gardasil – A Nightmare that Became Real
Toddler Wrongly Injected with Gardasil Vaccine Develops Rare Form of Leukaemia
Dr. Andrew Moulden: Every Vaccine Produces Harm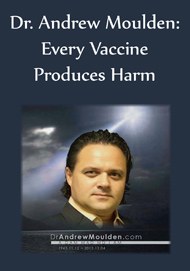 eBook – Available for immediate download.
Thanks to: http://vaccineimpact.com