Fusion reactor reaches 100 million degrees C
Posted on Thursday, 15 November, 2018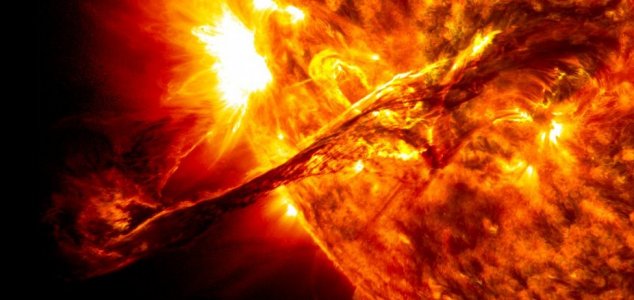 The reactor achieved record-breaking temperatures. Image Credit: NASA/SDO
An experimental nuclear fusion reactor in China has achieved a temperature six times hotter than the Sun.
Often seen as the Holy Grail of power generation, nuclear fusion is the same process that produces energy in the Sun and works by fusing hydrogen nuclei together to create helium.
Unlike nuclear fission which comes with the inherent risk of a meltdown, fusion is much cleaner and safer while the hydrogen fuel used by the process is so abundant that it is practically limitless.
Efforts to harness this revolutionary source of power have been ongoing for years, but now China's Experimental Advanced Superconducting Tokamak (EAST) reactor in Hefei has reported a major breakthrough in the form of core temperatures in excess of 100 million degrees Celsius.
The milestone is important because it takes such extreme heat to fuse hydrogen atoms here on Earth.
"We accomplished a high-density H-mode high-beta non-inductive steady-state operation of the EAST," said researcher Gong Xianzu. "By analyzing the physical integration, we can meet the requirements of a future fusion reactor in terms of normalized parameters."
While there is still a long way to go before nuclear fusion can replace conventional power plants, the achievement takes us one step closer to a world with limitless clean energy.
Exactly how far in to the future that world will be however remains unclear.
https://youtu.be/TLI9TDEy7Y0
Thanks to: https://www.unexplained-mysteries.com