Mysterious tunnels discovered in Florida
Date: November 25, 2018Author: Nwo Report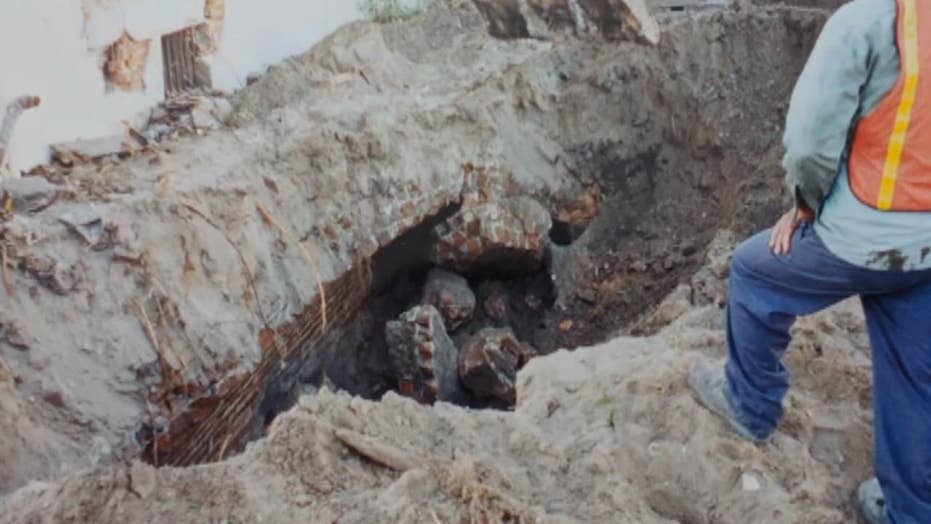 Source: Fox News
More evidence has emerged of a mysterious network of tunnels beneath the historic neighborhood of Ybor City in Tampa, Fla.
Earlier this week, architect Gerry Curts was on site showing pictures and offering descriptions of one of the tunnels, Fox 13 reported. He said that a new opening to the tunnels was revealed during demolition work by developers planning an office building.
Daryl Shaw, one of the developers involved in the project, confirmed the tunnels' existence to Fox 13 and explained that attempts will be made to preserve them, possibly by installing a glass floor in the office building.
Fox 13 also visited the basement of a century-old building, where bricks patterns in the wall showed that tunnels had been closed off.
A National Historic Landmark District, Ybor City is located northeast of downtown Tampa. One theory suggests that the tunnels were used by Prohibition-era smugglers and bootleggers.
However, Curts and Dr. Gary Mormino, professor emeritus of history at the University of South Florida, told Fox 13 that public corruption in early 20th-century Tampa meant that organized crime likely didn't need the tunnel system.
TIME CAPSULE HIDDEN IN WALL OF CALIFORNIA LIGHTHOUSE GIVES 'FASCINATING' GLIMPSE INTO CITY'S HISTORY
Mormino speculated that the tunnels may have been part of a network that transported Chinese prostitutes from Cuba to the Port of Tampa to Ybor City in the early 1900s, but added that we may never discover their real use. "The tunnels of Ybor City represent one of the great riddles and mysteries," he said.
Founded in 1886, Ybor City is renowned for its rich architecture, which includes former cigar factories and social clubs.
Thanks to: https://nworeport.me