What the heck is going on in Taiwan? Bubbling water on fire, gas and mud come out of the ground like a geyser, destroying a road in Pingtung
By
Strange Sounds
-
Jan 9, 2019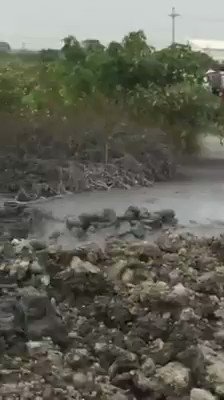 The tweet indicates Thailand, but has been corrected on Facebook by loyal readers:
It's probably not a mud volcano eruption. Just a gas leak creating bubbling water with enough power to destroy a road. But really impressive!
Taiwan road destroyed by bubbling water on fire due to probable gas leak on January 8, 2019.
Thanks to: http://strangesounds.org
https://youtu.be/AFRLQqmH2xo