7 Omens That Herald Dark Night of the Soul
Posted on January 30, 2019 by Doreen Agostino   
Think about how Dark Night of the Soul may apply in our world
By Loner Wolf
Although we are all born with Souls, not all of us know how to fully embody them and integrate them into our human experience.  
The truth is that in our modern world, we live Ego-centrically rather than Soul-centrically
.
Mystics, saints, and shamans throughout history have referred to our struggle as humans in different ways – but they all pointed to the need for us to consciously grow into our divine potential.
One of these people was Saint John of the Cross, a Spanish monk who coined the term
"Dark Night of the Soul"
("Noche Oscura" the name of one of his poems) based on his own mystical experience.
These days, the concept of the Dark Night of the Soul has come to be used in a much broader way. What was once a term reserved for people actively going through a Spiritual Journey, now has come to easily label anything ranging from a few bad days and a period of depression to the death of a loved one.
But what really is the Dark Night of the Soul?
First, we'll start with a basic definition:
What is the Dark Night of the Soul?
The Dark Night of the Soul is a period of utter spiritual desolation, disconnection, and emptiness in which one feels totally separated from the Divine. Those who experience the Dark Night feel completely lost, hopeless, and consumed with melancholy. The Dark Night of the Soul can be likened to severe spiritual depression.
7 Omens That Herald the Dark Night of the Soul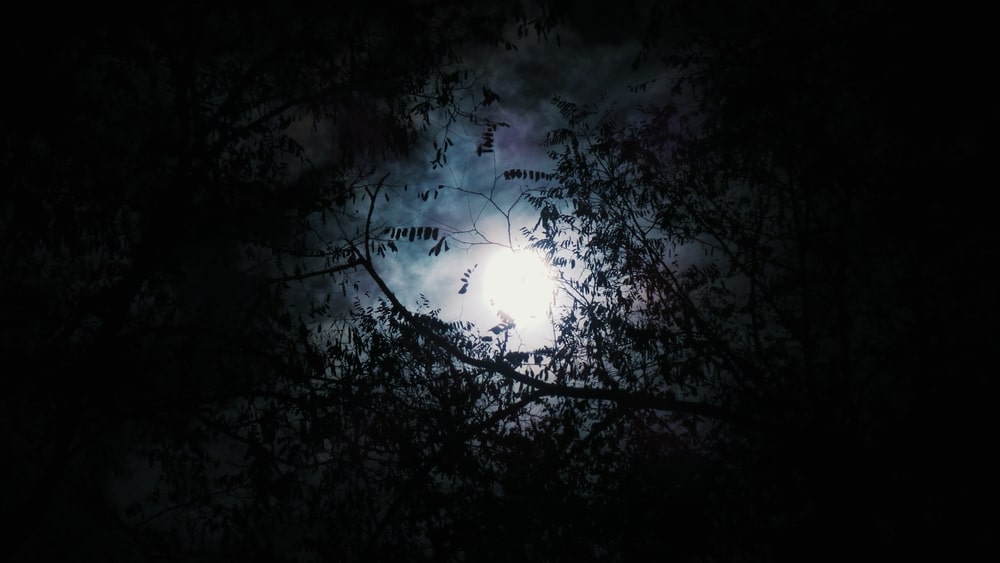 I am a forest, and a night of dark trees: but he who is not afraid of my darkness, will find banks full of roses under my cypresses. – Friedrich Nietzsche, Thus Spoke Zarathustra
"
What's the difference between the dark night and depression?
" you may still wonder.
Even back in the 16th century, Saint John of the Cross himself was at great pains to distinguish the Dark Night from mere melancholia (depression).
After all, the symptoms of the Dark Night of the Soul are not that different from depression. But while depression is psychological/neurological/biological, the Dark Night heralds a deeply occurring change within known as
spiritual transformation.
Here are 7 "omens" that you might be going through a Dark Night of the Soul:


You feel a deep sense of sadness, which often verges on despair (this sadness is often triggered by the state of your life, humanity, and/or the world as a whole)

You feel an acute sense of unworthiness

You have the constant feeling of being lost or "condemned" to a life of suffering or emptiness

You possess a painful feeling of powerlessness and hopelessness

Your will and self-control is weakened, making it difficult for you to act

You lack interest and find no joy in things that once excited you

You crave for the loss of something intangible; a longing for a distant place or to "return home" again

The ultimate difference between depression and the Dark Night of the Soul is that depression is usually self-centric, whereas the Dark Night is philosophical in nature and is accompanied by existential reflections such as
"Why am I here?" and "What is my purpose?"
Also, when depression ends, not much changes in your life in terms of your beliefs, values, and habits. However, when the Dark Night of the Soul ends, everything in your life is transformed, and life becomes wondrous again.
Why Suffering is Necessary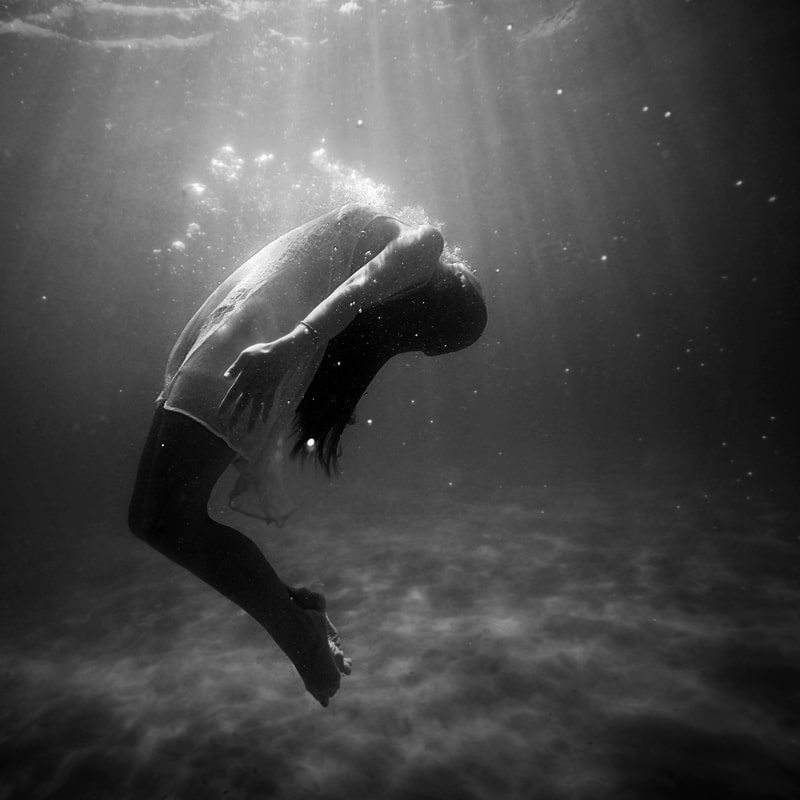 My desire to live is as intense as ever, and though my heart is broken, hearts are made to be broken: that is why God sends sorrow into the world … To me, suffering seems now a sacramental thing, that makes those whom it touches holy … any materialism in life coarsens the soul. – Oscar Wilde "Letters"
Polish psychologist Kazimierz Dąbrowski coined a term Positive disintegration which views tension and anxiety as necessary in the process of spiritual and psychological maturing. In other words,
it is the friction within us that causes the mirror of our Souls to be polished enough for us to glimpse our True Nature.
I often hear people speak of the Dark Night as some kind problem they have to "fix," or something they "went through a long time ago, that is now over, thank God." But what these people thought was a Dark Night may have just been a glimpse of the darkness within them, especially when they speak egotistically about it as if it were a badge of honor.
A true Dark Night of the Soul leaves a long-lasting impact on you
– it changes you completely. When you exit a Dark Night, you will discover that something is always taken away from you (for the better), such as your beliefs, your perceptions, your former meaning in life, or even in rare cases, your ego. The metaphysician Ananda Coomaraswamy put it this way, "No creature can attain a higher grade of nature without ceasing to exist."
Have you ever seen a butterfly begin to emerge from its cocoon? It must struggle in order to strengthen its wings. If someone frees the butterfly from its cocoon prematurely, it won't be able to fly because its crucial tempering stage will not have occurred.
The same is true for trees. Trees need wind in order to build their structural strength to stay upright.
Your Dark Night of the Soul is your wind, your cocoon; it is the struggle of shedding the Ego Self that helps you to embody your Soul Self.
If you try to avoid the hard work of, as Ananda put it, "ceasing to exist," or breaking down your old confining structures, you won't have what it takes to truly embody your essential nature.
The Dark Night and The Spiritual Awakening Process
READ MORE AT
https://lonerwolf.com/the-dark-night-of-the-soul/?utm_source=LonerWolf&utm_campaign=d824a851ae-EMAIL_CAMPAIGN_2019_25_January&utm_medium=email&utm_term=0_4b168bb5ac-d824a851ae-97127341&goal=0_4b168bb5ac-d824a851ae-97127341&mc_cid=d824a851ae&mc_eid=76e451ebaa
From Doreen
Surrender, purify, hold it together
The more people who become aware of the natural, cyclical, and rare metamorphosis, end times, perturbation, or dark night of the soul upon us, who remember their original blueprint as Heirs of the One True Creator, tame their ego and emotions, and make heart centered choices, the easier it will be to hold it together as more of the brutal truth is pushed to the surface.
The more you surrender to Universal Wisdom of the One True Creator, the more love you are, and the more support and love around you during perturbation, the more transformation takes place within, and the more blessings follow. Please share. Thank you.
Sincerely,

Doreen Ann Agostino
[c]
Without Prejudice and Without Recourse
http://freetobewealthy.net
Thanks to: https://ourgreaterdestiny.wordpress.com